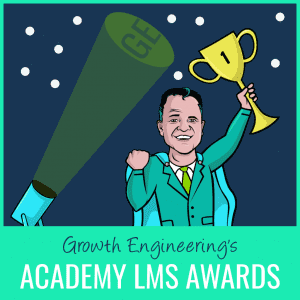 As the world gears up for the Oscars on Sunday, we've decided to host a glitzy spectacle of our own.
So, forget about the Academy Awards, because it's time to announce the Academy LMS Awards! We just want to give a little bit of recognition to a few of our superhero clients, as well as more generally to the L&D community!
Let's skip the nominations stage, avoid any controversy, and ban acceptance speeches. That's right, we're jumping straight into the winners!
Client Categories
First up, awards for a few of our amazing clients! We love everyone that we work with, so it's only fair to give some shout-outs to those who are really raising the bar with our products.
Best Retail LMS Programme
Winner – Steinhoff International
We're really proud of all of our retail clients, and it's in large part because of them that our Academy LMS has been named the world's Best LMS for Retail!
But leading the way for retail has to be furniture colossus Steinhoff International. They came to us way back in 2011 as Bensons for Beds, looking to set up an online Academy. It proved so successful that their parent company, Steinhoff, expanded the project to include Harvey's and Cargo, and they've been generating amazing results on the platform and in-store ever since!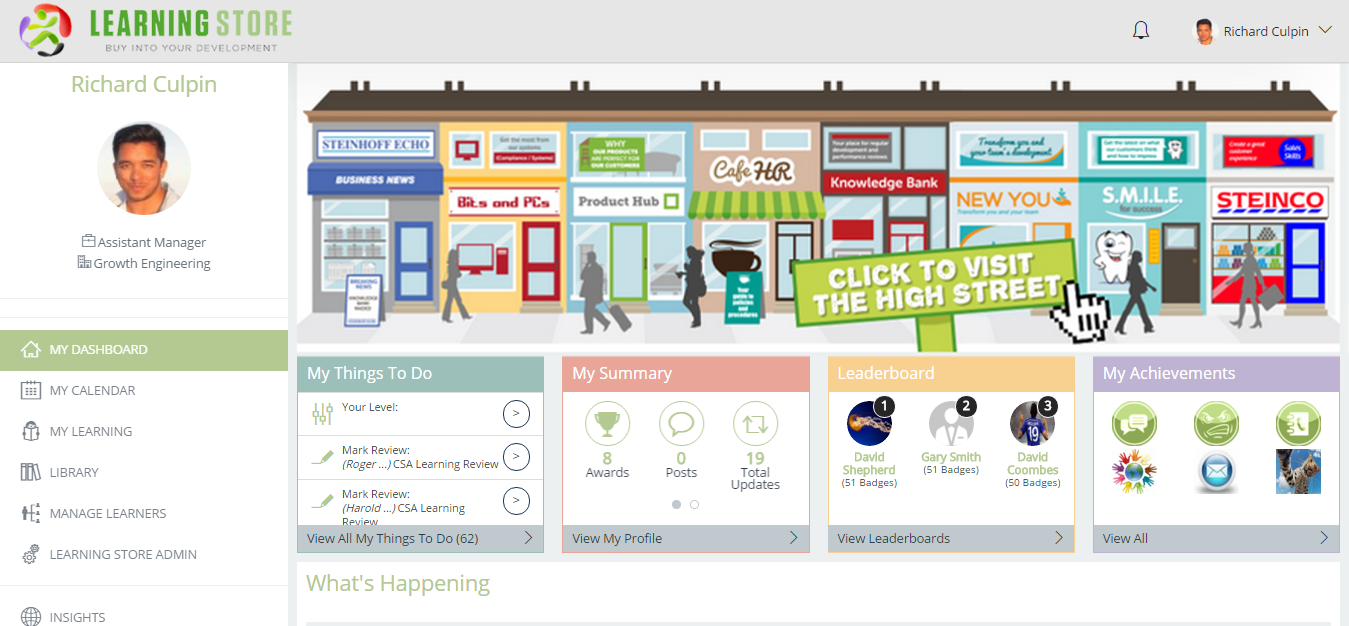 Steinhoff's fantastic story has won them not just a return on their investment, but a number of coveted industry awards.
Most Social Academy
Winner – GAME
Bringing learners together is one of the secrets to learner engagement, which is why we've packed our Academy LMS full of social functionality. There's a social newsfeed, discussion groups for specific topics, instant messaging across the platform, and more!
But whenever we think of a client who uses these features to the absolute max, the name which always crops up is GAME. GAME's learners treat their platform as their own company-wide social network, and they've formed a fantastic learning community.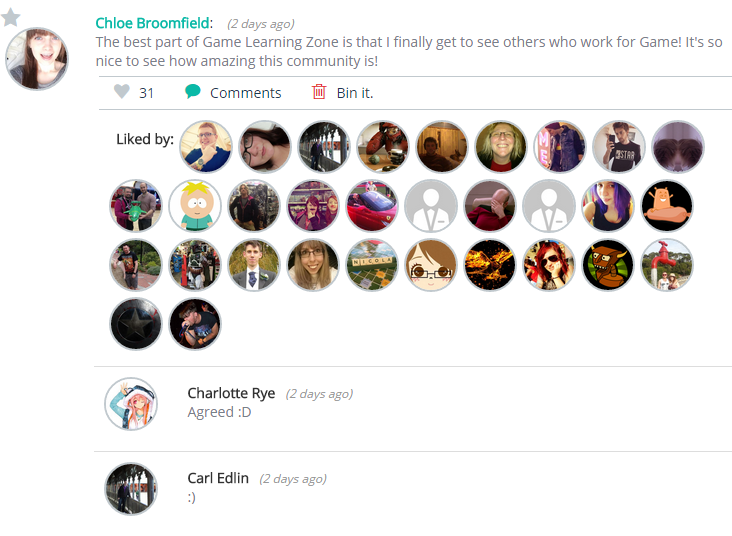 Learners return regularly to post photos of costumes worn for store promotions, to chat about the hotly anticipated game releases, and to beg GAME's learning manager for more content. It's no surprise that within six months of launching, GAME Learning Zone had already won two gold industry awards!
You can find their full case study here.
Best Academy Theme
Winner – Tuskerville
As much as we love our LMS, we want our clients to think of it as their own system, as a part of them. That's why we give every one of our customers the power to customise their platform as they see fit.
There are so many fantastic examples of unique customer Academies to choose from, but our favourite from the past year has to be Tusker's! When setting up their Academy, Tuskerville, they saw the customisation opportunities and decided to go all-out on a superhero theme.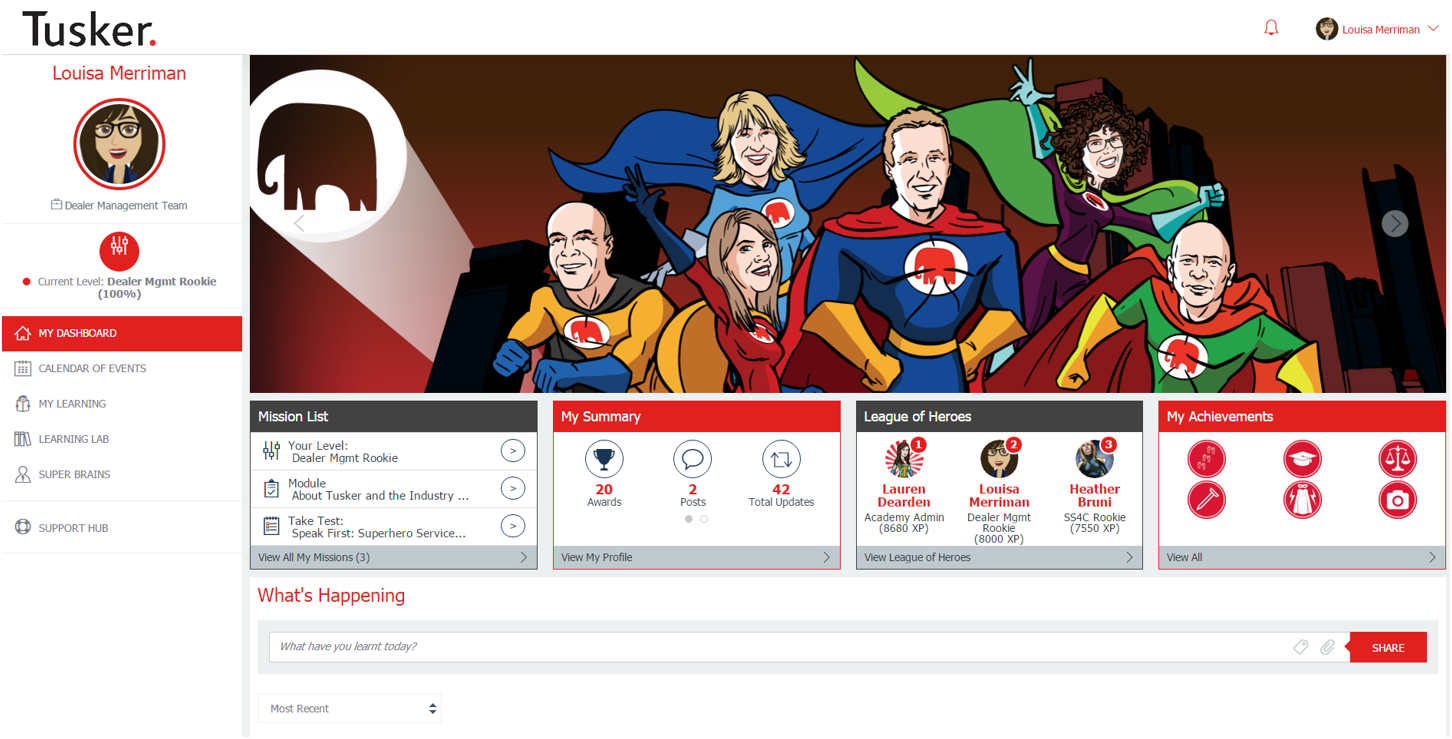 They created superhero versions of their key staff and used them in the User Dashboard banner and welcome video, structured the levels so that learners work up from Rookies to Sidekicks to Superheroes, and renamed the platform's sections (e.g. 'Leaderboards' became 'League of Heroes').
It's very creative and reinforces the company values, which is why it's gone down a storm with their learners!
L&D Community Categories
Now onto awards for some superheroes in the wider L&D community! We love being part of such a lively, fascinating community, so we wanted to give some recognition to just a few of people that caught our eye recently.
Gamification Guru of the Year
Winner – Karl Kapp
There are more and more gamification experts cropping up, but when you want to dig into the intersection of gamification and learning, then Karl Kapp is your man!
Having spent two decades as a Professor of Instructional Technology, Karl has specialised in the use of games and gamification for making learning interactive. As well as teaching students, he consults with businesses, speaks all over the world, and writes books!
For a great example of Karl's expertise, check out his roundup of the world of gamified learning in 2015.
Twitter Superhero Award
Winner – Kate Graham
We've got to give a special shout-out to Kate Graham, Head of Content and Communications at Fosway Group.
Kate was live-tweeting all throughout both days of the Learning Technologies exhibition, so that anyone who couldn't make it wouldn't miss out on a single thing. Reading her commentary of all of the best talks at the show made it feel like you were sat there watching them for yourself!
As if that wasn't exhausting enough, she then went to the Learning Awards immediately after the second day of the exhibition. Rather than let her hair down for some well-deserved rest, she decided to live-tweet the entire awards ceremony! A true superhero!
So my head has felt better but oh my days, my feet after #LT16UK and #LearningAwards! Must start wearing flats one day.

— kategraham23 (@kategraham23) February 5, 2016
Most Creative Stand at Learning Technologies 2016
Winner – Stand H10 – Boring eLearning
This year's Learning Technologies exhibition was a real spectacle, with some truly awe-inspiring stands! We had an absolute blast on ours, wearing our superhero capes with pride.
But when it comes to creative use of stand space, this year had a clear winner. Anyone who took a stroll over to Stand H10 found themselves stumbling across a crime scene, complete with police tape.
Death by PowerPoint ???? #LT16uk pic.twitter.com/rKg5cA6dTE — Jon Bolton (@jonbolton) February 3, 2016
On the floor was the outline of a body, with the implication being that someone was killed by boring eLearning. We thought it was a fantastic use of the space, with a message which is very close to our hearts!
Best Awards Host
Winner – Claudia Winkleman
We've found ourselves sitting in a lot of fancy ballrooms over the past year, being wined and dined as we eagerly awaited the results of our industry's biggest awards.
With dozens of categories to announce, it takes a great host to keep a room full of people energised and engaged throughout the whole shindig. We were treated to some real hosting talent throughout the year, but the one who stood head and shoulders above the rest was Claudia Winkleman!
The amazing @claudiawinkle who is such a pro. Not feeling well but still rocking it #LearningAwards pic.twitter.com/WB6MhRQyyA

— kategraham23 (@kategraham23) February 4, 2016
The Strictly Come Dancing host admitted to feeling under the weather as she took to the stage at February's Learning Awards. But she refused to let her illness get the better of her, and delivered a lively, hilarious performance throughout the whole evening. A worthy winner!
Best James Bond Impression
Winner – Charles Jennings
As you can imagine, there were countless entries for this category. We spent a good few days whittling down the hopefuls until we were left with just one name…
There were times when we looked at this, and thought that we'd mixed it up with an official image of James Bond. But when we checked and double checked, there was no mistake that this was indeed our winner.
Strong idea outside the main entrance at the #LT16uk pic.twitter.com/opBdFotBDI — Sarah H Gordon (@SarahHGordon1) February 3, 2016
That's right, the one and only Charles Jennings as 0070:20:10 is the winner of our final category! (For some explanation, LT attendees who took a selfie with this cut-out got the chance to win a place on the 70:20:10 Practitioner Programme, or a copy of Charles' new book)
That's a wrap for our Academy LMS Awards! A huge congratulations go out to all of the winners from everyone here at Team GE!
And if you want to find out more about our Academy LMS, why not take a free tour? Simply click the banner below to get signed up: