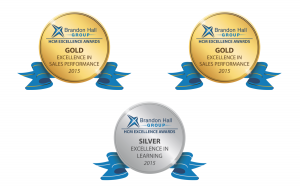 That's right, awards season is in full swing and we're showing no signs of slowing down! This time we've won TWO GOLDS and a SILVER at the Brandon Hall Group HCM Excellence Awards!
This prestigious awards programme has been running for more than 20 years, and it's often referred to as the 'Academy Awards' of the learning industry. Seriously, it's that highly regarded in our world!
That's why we couldn't be happier to win such huge recognition for our work with our Academy LMS clients!
The entries were evaluated by a panel of veteran, independent senior industry experts, Brandon Hall Group Senior Analysts and Executive Leadership based on the following criteria: fit the need, design of the programme, functionality, innovation, and overall measureable benefits.
Rachel Cooke, Chief Operating Officer of Brandon Hall Group and head of the awards program, certainly had some kind words to share: "All of these winning programs deliver meaningful business results to their organisations. Winning an Excellence Award is a great honour, but the real winners are the organisations themselves and their customers and clients because of the innovation and customer focus they demonstrate."
So what did we win?
TD Academy – GOLD for Best Sales Training Program for Extended Enterprise (Sales Performance category)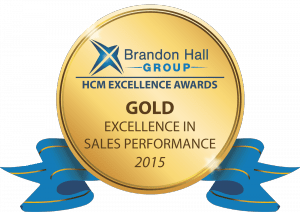 TD Academy was a joint effort, built by Growth Engineering, Hewlett-Packard and Azlan, the Enterprise Division of Tech Data Corporation. This was our first gold of the night, and it was thoroughly deserved by the Azlan team!
TD Academy is used to train Azlan's 4,000 sales partners, spread all across Europe. The main goal of the programme was to outgrow the market and all competition. Sounds easy enough, right?
Well despite setting such an ambitious target, since launching in 2013, the partners who are making the most use of TD Academy are now outperforming the rest of the market by a whopping 70% year-on-year growth!
GAME Learning Zone – GOLD for Best Use of Learning and or Talent Technologies (Sales Performance category)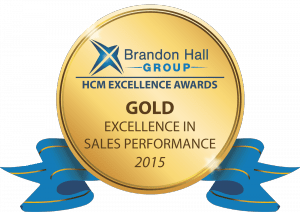 Built by Growth Engineering and GAME Retail Ltd, GAME Learning Zone was our second gold winner of the night! This is a massive win because they only launched a month prior to the award submission!
But GAME hasn't delayed when it comes to delivering results, because their Learning Zone has already made an impact on their sales figures. Their learners have also shown enormous levels of engagement with the platform and its social features. They're actually using the platform as a social network so that they can communicate and share with their colleagues nationwide.
Find out more about GAME Learning Zone and its super engaged learners in this brand new case study.
Steinhoff Learning Store – SILVER for Best Results of a Learning Program (Learning and Development category)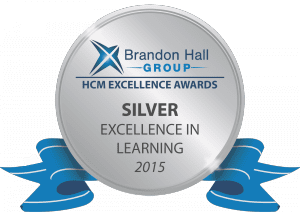 Steinhoff Learning Store has been built by Growth Engineering and Steinhoff UK Retail. Despite being entered into one of the most competitive categories, the programme took home a silver award!
The platform is used to train the 2,300 salespeople across Steinhoff's UK businesses – Bensons for Beds, Harvey's and Cargo. We've worked very closely with Steinhoff to fully brand and customise their learning platform so that it's just right.
But what sorts of results has it achieved? Well since launching, Steinhoff's three UK businesses have increased sales revenue, reduced staff turnover, and cut down the time it takes to train new starters by a third. No-one can grumble at that!
Read more about Steinhoff Learning Store and its awesome ROI figures in this case study.
Our Managing Director, Juliette Denny, is just about ready to explode with joy from hearing about all this success! Here's what she had to say: "It's simply staggering just how much of an impact we're making on the world stage! These awards truly are testaments to all the incredible hard work our clients put into their training programmes, and to the fantastic relationships we build with them."
So what's next? Well, each of these clients are also currently shortlisted for more awards! Both TD Academy and Steinhoff Learning Store are on the shortlist for the Training Journal Awards, while GAME Learning Zone is on the shortlist for the e-Learning Awards.
Keep watching this space!
---
If you'd like to see how our Academy LMS could deliver results for you (including awards), why not sign up for a free tour today?
[hs_action id="7083″]