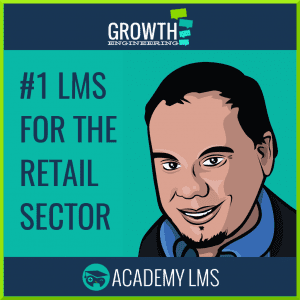 Following our recent Learning Provider of the Year win at the Learning Awards, you'd have thought we'd want to spend the next few weeks catching our breath.
But instead, the party must go on! Our gamified, social Academy LMS has just been named as the world's best LMS for anyone in the retail sector!
This accolade has been given to us by none other than Craig Weiss, who was recently named as the world's most influential person in the corporate eLearning sector.
Craig reviews more than 690 different learning management systems to put together his Top 50 LMSs Report. It's in the recently published 2016 report that our beloved Academy LMS is listed as the #1 LMS for retail businesses – a title we've now held since 2014!
As you might imagine, our Managing Director Juliette Denny, was overjoyed to hear the news. Here's what she had to say: "This year just keeps getting better! Reaching the number one spot in this ranking yet again is such a huge testament to all the hard work put in by our entire team.
"With most retailers employing small armies of frontline sales staff, getting training right across your workforce makes such a massive impact. It's simply awesome to get named as the go-to provider for anyone in the retail sector!"
[us_separator type="default" icon="fas|star"]
Best LMS for retail
So just how great is our Academy LMS for retail businesses? What better way to answer that than with a case study?
We've got a wide range of retail clients, but a fantastic example is Steinhoff. They're one of largest furniture retail groups in the world, with a global workforce of 90,000 employees.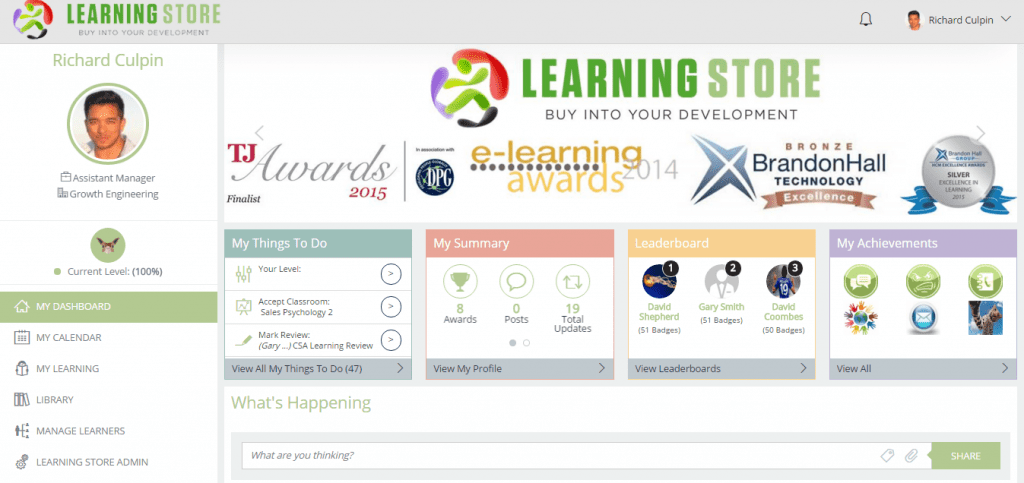 In 2011, Bensons for Beds was formed following the merger of Bensons, Sleepmasters and Bed Shed. Faced with the challenge of bringing together three heavyweights of retailing, they teamed up with us to create Bensons Academy.
Built using our Academy LMS, Bensons Academy was packed with interactive content, and social and gamification features to keep learners engaged. It proved such a success that in 2014, parent company Steinhoff expanded the project to include Harvey's and Cargo, with the platform rebranded as Steinhoff Learning Store.
The project has delivered astounding return on investment! This includes staff turnover being slashed by more than 50%, and onboarding time for new employees being reduced by 33%. We've even won three industry awards together to recognise our fruitful partnership.
If you're keen to know more, you can download the full case study here!
[us_separator type="default" icon="fas|star"]