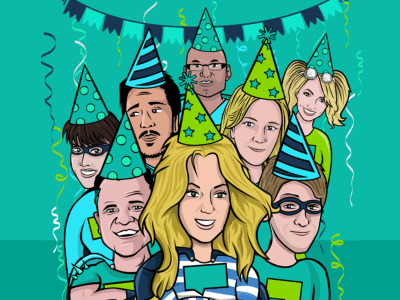 So you've heard that informal learning accounts for 90% of workplace learning – now what? Well, you need a way to tap into this huge potential of course! But how do you do that?
Never fear, because the answers you seek can be found in our brand new social learning white paper – Social is Super: How Online Learning Can Embrace the 70:20:10 Model
This comprehensive 25-page guide covers everything you need to know about social and informal learning.
It's backed up with academic research and every page is packed full of tips and advice for running a hugely effective learning programme. We've even included illustrations throughout to help bring everything being talked about to life.
Among other things, you'll find out about:
Why you need an informal learning strategy
How to map informal learning to your online learning solution
The neuroscience of social learning
How to maximise ROI with social learning
The future of social learning
We're super proud of this super social learning white paper because social and informal learning is hugely important to us. After all, earlier this year our Academy LMS was named as the world's #2 Social Learning Platform by leading eLearning analyst Craig Weiss!
If you have any interest in social learning or increasing learner engagement, then we're sure this white paper will be right up your alley.
Click here to download your comprehensive social learning white paper!