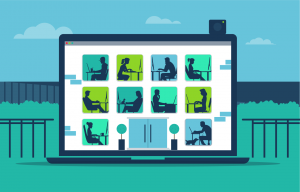 The world of home-working is brand new to many. The shift from office-working to remote comes with many new tools and changes. Some are positive, like more flexibility and eradication of commute times. However, some are harder to get to grips with. 
For example, you may have noticed that collaborating with your team is harder. Perhaps you're finding it difficult to set schedules for the day. Or maybe as a manager, you're worried that employee engagement is starting to slip. 
Luckily, there are a range of resources available to help you overcome these issues. They're perfect for remote working and will get you back on track in no time. There's tools for facilitating easier communication within or between teams, productivity tools and tools that can be used to supercharge engagement. 
As a learning technology company, we provide our own tools and solutions to support remote workers. But in this article, we will be expanding our reach to explore remote working tools that are useful in a variety of contexts. This includes learning, engagement, collaboration, wellbeing and more.
So if you're ready, let's start the rundown!
Tools for Engagement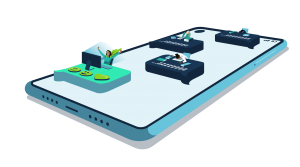 As employees adjust to remote working, signs of fatigue or difficulty getting acclimated may become apparent. Unfortunately, a disengaged team will have a negative impact throughout your organisation. 
According to Gallup, disengaged employees have: 
A 37% higher rate of absenteeism. 
18% lower productivity levels.
15% lower profitability. 
Furthermore, the cost of a disengaged employee can be as much as 34% of their annual salary. In terms of actual money, that's $3,400 for every $10,000 they make!
Those stats are worrying on their own. But additional facts make them even more concerning. Did you know that only 26% of leaders regard employee engagement as an important part of their daily strategy? It's no wonder that across a recent study of 112,312 business units, only 36% of employees were engaged. 
With 99% of people saying they'd like to work remotely at some point in their careers, businesses need to find a way to maintain engagement. But don't fret, we've got the answers right here! 
Founded in 2009, this tool is known for increasing employee engagement for over 4,000 companies worldwide. This employee engagement software offers functionality such as a pulse survey and onboarding feedback. Clients are able to access 30+ science‑backed and customizable survey templates to help you understand engagement. 
Their customers have seen a 2x increase in customer satisfaction and rate of innovation. They've also experienced a 25% increase in profitability! 
Perkbox believes that employers are responsible for empowering their people inside and outside of work. They've found that it increases revenue by 2.3x and improves productivity by 17%. 
As such, this tool hosts a suite of products that are dedicated to enhancing employee experiences. Their solutions help to solve issues with absenteeism, wellbeing and remote working. For example, they offer a digital company noticeboard, stay-at-home perks and instant digital rewards!
Tools for Productivity
Many feared that the move to remote working would have a negative impact on productivity. However, that doesn't have to be the case. For example, a study of 1,085 participants found that 90% reported that their productivity had been maintained or improved.
On the other hand, some CEOs are largely against remote working and concerned about loss of productivity. In fact, the World Economic Forum found that 78% of business leaders expect a negative impact on productivity due to remote working. 
Luckily, there are some great tools that help you stick to a schedule and maintain productivity while remote working. 
Microsoft To Do is a free program that Microsoft Windows users can download. You can even get it on the App Store for iPhone and iPad (sorry iMac users). It's packed full of features to improve your productivity. With it you can separate tasks into lists then break them down by simple steps, add due dates, and set reminders to keep you on track. You can even share it online with your team! 
Trello isn't like your traditional to-do list. It's a Kanban-style board that allows your lists to come alive in a visual way. It's great for managing tasks and workflow. Trello utilises digital boards with columns and cards, which are the individual tasks within a project. You can then add deadlines, attachments, checklists, images, discussion notes and color coordinate them!
Effective productivity tools can turn your team into a well-oiled machine. In fact, they help businesses to save $1.8 billion a year.
Tools for Collaboration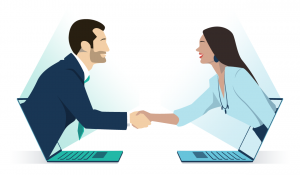 Feeling disconnected from your team can be bad for morale and productivity. Did you know that 75% of employees see collaboration and teamwork as important? As such, you need to implement tools that will keep collaboration alive while remote working. 
Asana is a fantastic tool for working on projects with others, as you can all add to the same project and monitor progression. According to a 2016 survey of Asana customers, it made teams 1.45x more efficient. Additionally, 65% said Asana has reduced the amount of emails and meetings with their team and 66% said it enables them to get more work done!
With over 10 million daily users, Slack has quickly become one of the rising stars of the last year. The use of Slack has led to a 32% reduction in emails and 27% reduction in meetings. This is an essential tool for remote workers to make the most of their days and remain up to date with their teams. 
In addition, 84% of workers feel closer to their team and 91% of users have noted their ability to work remotely has improved. Business tools, such as Google Drive and Zapier can all be integrated into Slack as well. This means individuals from different teams can seamlessly collaborate and communicate with each other. 
Tools for Wellbeing
Mental health and wellbeing while working remotely is a common concern. In a recent poll, the RSPH found that 56% of employees found it hard to switch off after work and 67% were feeling less connected to their colleagues. However, only a shocking 34% had been offered mental health support by their employers. 
Mental health really matters: 80% of remote workers would consider quitting their jobs for one that focused more on employees' mental health. Thus, using tools that aim to improve your wellbeing while remote working are essential. 
This tool has taken the world by storm and reaches more than 62 million users in 190 countries! Founded in 2012, Headspace was one of the pioneers of meditation apps and remains a leader in mindfulness. 
They've created 'Headspace for Work'. With it, employees can access exercises to help manage their stress and regulate their sleep. You can also monitor your workplace's performance, review engagement levels and track ROI. 
85% of partner organizations say Headspace has helped their employees with stress, anxiety, and resilience since the COVID-19 crisis. Furthermore, 97% of surveyed organisations state that they would recommend Headspace for Work. 
This tool is fantastic for keeping in touch with employees and ensuring they're the best versions of themselves. 15Five is the only platform aligned to the latest positive psychology research, so it's a great tool for monitoring how your employees are faring. 
Your team can submit 'Check-ins' where they rate their week and can provide feedback on whether they felt overwhelmed or stressed. More than 40,000 teams currently use 15Five to help them build thriving workplaces (including us!). 
Tools for Communication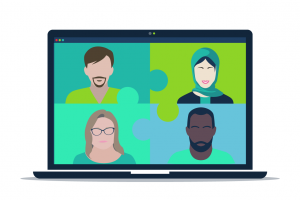 Poor communication whilst remote working is a big issue. But only if you let it be! According to a Buffer survey, 20% of respondents noted that difficulties with communication was their biggest challenge. 
However, companies with effective communication enjoy benefits such as a 25% increase in productivity and improved trust. Fortunately for you, tapping into these benefits whilst remote working is easy with the right tools.
Dear old Zoom. Finding someone who hasn't attended a Zoom meeting over the last year would be almost impossible! But on the off chance that you're one of them, we'll explain what it is. Zoom is a video teleconferencing software program used to hold virtual meetings.
Zoom is compatible with a variety of devices and has over 300 million daily meeting participants. You're able to invite up to a 100 people as standard, share your screens and even record the meeting so all communication is saved!
Commonly referred to as just 'Teams', this tool is used worldwide to help remote teams stay in touch. The number of active daily users has doubled over the past year to 145 million and is set to keep growing. Some of its features include video conferencing, being able to @mention people and see online statuses. You can even comment on shared documents within the tool. 
From over 10,439 reviews, it has a 4.3 star rating so it's clear that teams are loving it as a communication tool for remote working. You can use Teams on computers or as a mobile app, so you can still maintain discussions when you're on the go!
Tools for Security and Storage
When working at the office, security concerns are minimised. Office systems offer certain protections, like firewalls and blacklisted IP addresses. With an increased reliance on technology, employees working from home are much more susceptible to cyber attacks.
The Velocity Smart Technology Market Research Report 2021 found that 70% of remote workers said they had experienced IT problems during the last year. 54% then said they had to wait up to three hours for the issue to be resolved. These problems ranged from phishing attempts to struggles collaborating on documents virtually. 
Therefore, you need to be sure to make use of tools that protect you online and ones that act as a storage place for your teams while remote working.
VPN stands for 'virtual private network'. It's a service that protects your internet connection and privacy online. It works by creating an encrypted tunnel for your data. This protects your online identity by hiding your IP address. This is an incredibly useful tool to keep you safe online and company data secure while remote working. NordVPN has 5,600+ servers in over 60 countries and is compatible with a wide range of devices!
It's vital to have a tool where you can securely store your documents whilst remote working. This is where Google Drive comes in handy. With it, you can store, share and collaborate on files from any mobile device, tablet or computer! This makes collaborating within your team simple as all files are easily accessible. It also integrates with many other tools you may already be using. Google Drive now has 1 billion users and over 5 billion installs!
Tools for Learning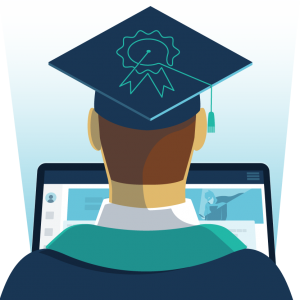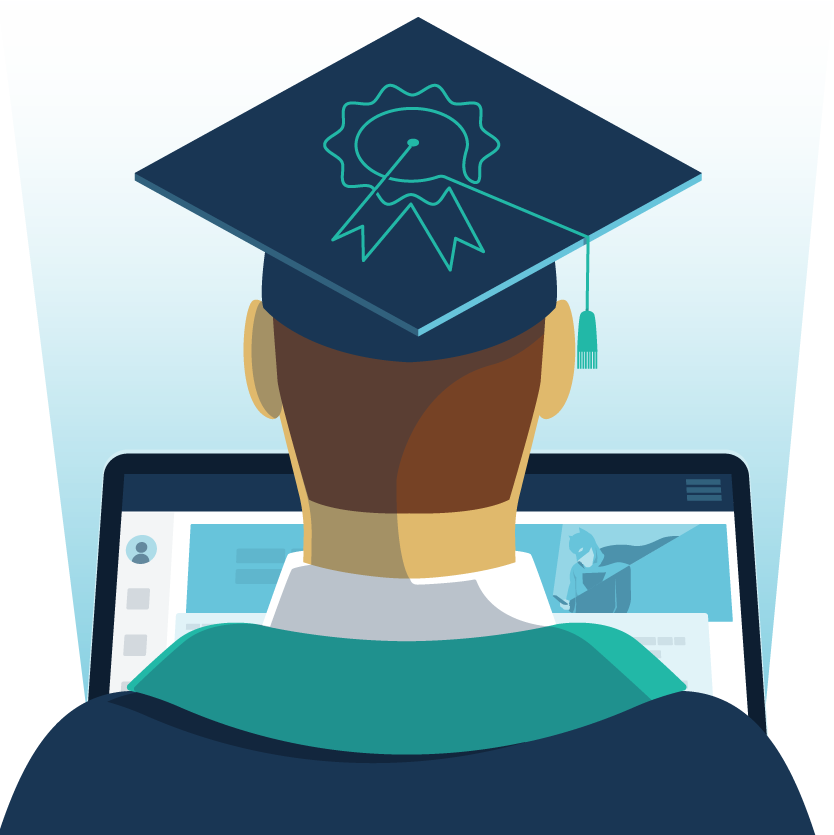 Online learning solutions are the key to keeping your employees' skills up to date. However, they're also great for encouraging engagement and maintaining connections with your employees. 
Our solutions, Growth Engineering LMS and Growth Engineering Learning App use approaches that are proven to supercharge learning retention. One of these is gamification. This is the use of game mechanics and game design in a non-gaming environment. It includes elements such as badges for completing content or Experience Points (XP) for posting to social feeds. There's also levels so learners are incentivized to keep progressing and leaderboards to inspire competition!
Another important approach is social learning. Social learning has some amazing benefits, such as nurturing a knowledge sharing culture and encouraging user generated content.  It's also better suited to modern learners. They're borderline obsessed with social media, so the mirroring of it in our solutions has generated unprecedented levels of engagement. 
For example, the Growth Engineering Learning App has been proven to generate 9x more engagement than other comparable solutions and increase content completion rates by 230%!
Final Word
No team that's shifted to remote working will tell you that it was completely seamless and pain free. It requires real thought, a proper strategy and the right tools to be implemented. 
The workplace is changing. More companies are adapting to remote working and more employees are unwilling to budge on being able to work from home. With 91% of employees stating that remote working is a good fit for them, companies need to ensure that the tools they've selected work well. Otherwise, employees are likely to leave and find a workplace that has. 
Growth Engineering are now a fully remote company. We use many of the tools listed in this article. We also offer a learning management system and mobile app solution that's perfect for remote teams looking to supercharge their training and development approach. If you'd like to hear some of our success stories, then please get in touch!
Drive Unlimited Learner Engagement Create Serious Business Impact
Improve your teams performance by as much as 75% year-on-year. Use the power of gamification, social learning, and behavioral science to drive real results.