That's right, it seems awards season is in full swing even at the tail end of the year! This time we've reached the finals of the UK Customer Satisfaction Awards 2016!
You might remember that earlier in the year our Head of Customer Excellence, Richard Culpin, reached the Top 3 in the finals of the UK Customer Experience Awards. Well Richard didn't want all of the glory, so this time our entire customer excellence team has been recognised, in the 'Morrison Utility Services Customer Focus – SME' category!
But what are the UK Customer Satisfaction Awards anyway? Well, they're run by the The Institute of Customer Service, the professional body for customer service. They're designed to recognise organisations and individuals that have implemented successful customer service strategies.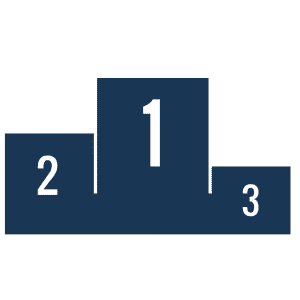 We're one of just six companies to make the shortlist. The category is all about placing the customer at the centre of your operations and strategies. To be successful, you need to display a well communicated customer strategy and evidence of employee engagement in executing it.
Over the past few years, we've really been living up to our name, as our GROWTH has entered Mach speeds! We've loved every minute, because it's given us the opportunity to work with some incredible clients. But it's also made it more challenging to maintain our exceptional levels of service…
That's why we've developed a robust customer focus strategy, which ensures that everyone we work with is supported from Day 1 to Day 1 Billion! This strategy is also coupled with a number of innovations, such as our Admin Training Portal, which is a dedicated Academy which allows our customers to interact and share best practise with one another!
Our Managing Director Juliette Denny was mid-flight when she heard the news, but we've heard rumours that she got the rest of the passengers to join her in a celebratory dance of the Macarena.
Here's what she had to say: "This is simply incredible news! We work tirelessly to provide the ultimate experience for our customers, and this shows in the fact that we form genuine partnerships with every single one. To get recognised for this isn't just a win for us, it's a win for everyone we work with!"
We've got a while to wait for this one though, as the winners will be announced during a glitzy ceremony on March 1 2016 at the London Hilton Park Lane Hotel. We can't wait!
[us_separator type="default" icon="fas|star"]
Impressed by our commitment to customers and eager to find out more about what we do? Of course you are! Take a free tour of our gamified, social Academy LMS, named the world's best learning management system!
[hs_action id="7083″]