Train on the go with a mobile learning solution
LEARN Any Time, ANY Where
With 47% of organisations already providing a mobile training solution, the mLearning revolution is now in full swing. Your learners expect the information they need to be at their fingertips, in an instant!
Like any learning technology solution, mLearning also needs to be engaging! We all have apps that we never use clogging up our phones. A successful learning campaign requires a well thought out engagement strategy. That's where Growth Engineering come in…
Growth Engineering LMS is fully responsive. That means it looks great no matter how you decide to use it, whether that's on a desktop, a tablet or a smartphone.
Create engaging mobile-first training content and learning games for your teams, using the Growth Engineering Authoring Tool and our exciting game templates!
Create your own knowledge-reinforcement mobile app and deliver training campaigns on the go, using our Growth Engineering Learning App solution.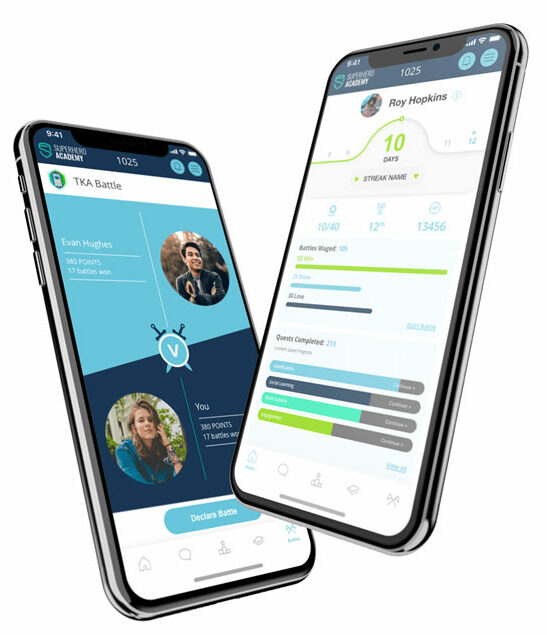 Delivering an eLearning solution doesn't mean chaining your team to their desks! Take your learning on the go, with a world-beating mobile learning solution and watch productivity levels soar.
DOWNLOAD YOUR MOBILE LEARNING TIP SHEET
Embracing a mobile learning strategy can be scary. It's relatively uncharted territory. But you're not alone. We've worked with organisations of different shapes and sizes to launch mobile solutions that produce meaningful results. We've collected insights along the way and have packaged them in our Mobile Learning Tip Sheet.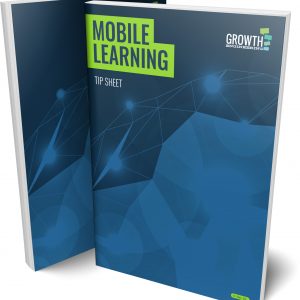 RESPONSIVE LMS VS
NATIVE LEARNING APP
In the world of learning technologies, we often hear the question, 'do I need a responsive LMS, or a native mobile app?' To get to the bottom of this issue, we'll need to explore the relationship between people and their mobile devices, the differences between the two solutions and the minimum resources you'll need before you pick either option. We've created a handy presentation to help you decide.