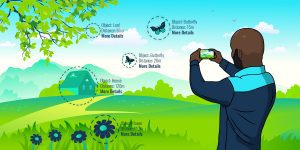 It's official: the desktop is dead and the laptop is on life-support.
Mobile learning is at its best when used out in the field*. Its convenience allows learners to access info on the go.
*When we say 'field jobs', we don't mean in a literal field. Although, thinking about it, the following would still apply.
The definition of a field job is work outside of the company's HQ. Examples of field work can be anything from retail positions, to field sales, to plumbers, to cab drivers and more.
What Are The Benefits And The Downsides Of Field Learning?
A study at IBM found that 82% of employees believe smartphones play a critical role in business.Personal devices are being increasingly adopted into the work environment. This is referred to as BYOD (or Bring Your Own Device).
The Advantages Of BYOD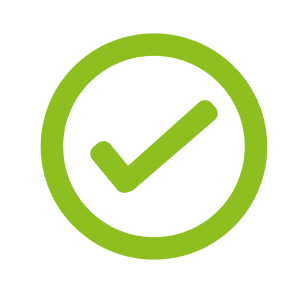 It allows employees to use the device they feel comfortable with.
Businesses save money on expensive company mobiles.
By using their own phones, employees will be contactable at all times in case of a company emergency.
The Disadvantages Of BYOD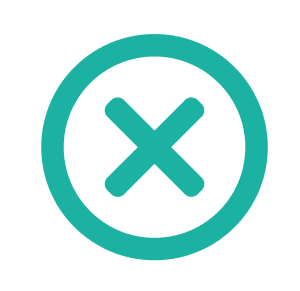 You risk employee burnout if contacted too much.
The company security may be put at risk if the phone is compromised.
Not all phones meet the technical requirements to run a Learning Management System.
Why M-Learning?
The number of smartphone users worldwide is set to pass 2.5 billion in 2019. Smartphone usage already eclipses desktop use and has done for the past few years.
In 2016, smartphone usage accounted for 51.3% of the market, whereas traditional computer platforms were just 48.7%. This was the first time smartphones had taken over!
Mobile learning (or mLearning), is therefore rapidly becoming the standard device that we use to learn.
The nature of field work means there's little opportunity to be sat at a desk learning. So mLearning gifts the field worker with an easily accessible and portable way of attaining info anytime, anywhere.
As long as you have copious battery, signal and Wi-Fi, you can learn!
How Can Mobile Learning Be Used In The Field?
Downtime Learning
Field work can require lots of travelling to meetings and events. This travel time is the perfect opportunity to squeeze in some mobile learning.
If driving, why not pop on an industry podcast via your mobile to catch up on the latest goings on or newest top-tips?
There are plenty of business podcasts out there which will cover every industry, including yours. This Professor Game podcast, episode 20 featuring our very own Juliette Denny, is a perfect example.
If, however, your learners have the good fortune of using your nation's fine public transport services, then mobile learning is even better. They can access your learning app to complete training without having to concentrate on boring things such as roads!
Our Knowledge Arcade app lets you learn on your mobile via videos, social learning walls and more. This means you can sort through a wide selection of tutorials.
Mobile learning means that the learning never has to stop, even on your downtime while out in the field.
Offline Content 
One of the downsides of learning-on-the-go is you may not have constant access to the Internet. Luckily, we've come a long way since the heady dial-up days of 1998. At the slim chance you cannot access Wi-Fi, there's no need to despair!
The very best NextGen mobile learning apps allow you to download content to access when offline. Learners don't want to be using all of their monthly data on streaming etc.
Spotify Premium permits customers to download playlists for offline usage. Netflix and BBC iPlayer offer the same feature. You'll be glad to hear our mobile learning app does too!
Asking The Experts
One innovative aspect of our award winning LMS is its experts feature. You can appoint a set of specialists who will answer everyone's burning questions, so you don't need to.
Imagine Having An Army Of Experts Ready To Answer Questions On Brand, Social Media, Your LMS Or Even First Aid?!
Identifying your experts may unleash hidden talent you didn't know your workforce had. It will also encourage a knowledge sharing culture that will strengthen your team's bond. Training your team up in different areas will keep your team feeling rejuvenated, as well as undoubtedly saving the company money in the long run.
Experts are convenient contacts for your learners to have when they're out in the field and they require a quick and easy answer.
For example, let's say a customer asks a plumber what steps they can take to maintain their boiler. If the plumber is fairly new to the industry, they may not have all of the answers that the customer requires. Having access to an online community of experts can help them find the information they need, so they can gather and share a response then and there.
Final Word
According to a report collated by OddsMonkey, by 2020, 50% of employees will work remotely. Field work is therefore on the rise. Keep ahead of the curve by ensuring your content is mobile friendly and field-friendly too.
Housing an expert section is also paramount for all of you David Brent's living Life on the Road! This allows the learner to access specialist info via their mobile, ensuring they don't freeze when asked an unconventional question.
Mobile learning is an essential weapon in the field workers armoury. It keeps them in touch with a direct line to a limitless well of information. The power is in their pockets.
To learn more about our fantastic Knowledge Arcade, click here.