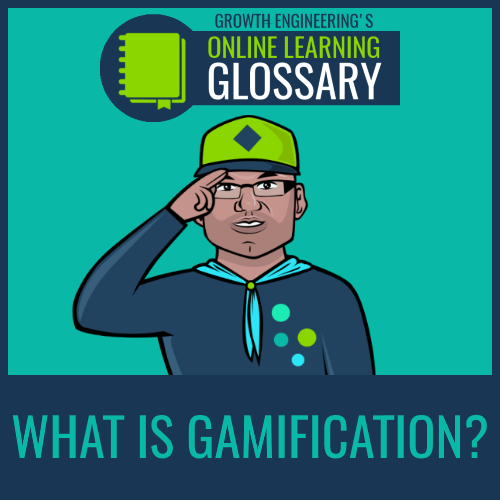 Defining Gamification: What is it and how does it work?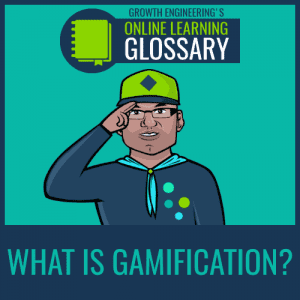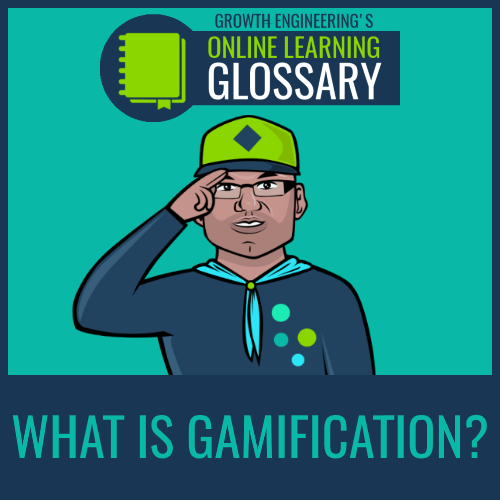 In 2002, Nick Pelling coined the term 'gamification' and freestyle rappers everywhere rejoiced at the rhyming potential it offered. The world is now a very different place, we've had three new Spider-men, Serena Williams has won 5 Wimbledon titles and we no longer 'Ask Jeeves' if there's the slightest chance that our missing sock has been sucked up into a black hole. But what the ruddy heck is gamification? Well, as the #1 gamified learning provider, you've certainly come to the right place…
Defining Gamification
Here at Growth Engineering, we define gamification as "the application of gaming mechanics to non-gaming environments", and we often add the qualification: "to make difficult tasks more palatable". What we mean by this is that gaming mechanics – points, levels, awards – help to make boring tasks more fun, so instead of dragging your heels and putting off doing whatever it is you need to do, you're instead motivated and engaged to jump right on in and get it done.
Gamification leverages our desires for status, achievement, competition and to be part of an inclusive social community. Many gamification models reward the user for completing the desired task and a leaderboard is then utilised so they strive for further improvement. These elements result in a gamification platform with high levels of engagement and a willingness to return on numerous occasions.
Gamification is out of this World, Scouts Honour
A primitive example of gamification would be rewarding Scouts with a badge for a task that they wouldn't necessarily partake in,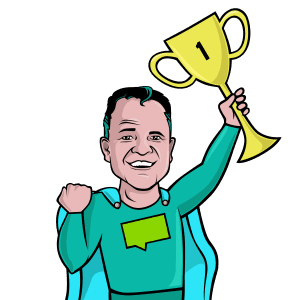 such as fishing or orienteering.  Competition amongst the Scouts reinforces a desire to keep getting more badges. These badges engage the Scout through those desires mentioned earlier, status, achievement, competition and being part of an inclusive social community. The fact that 10 out the 12 people to have walked on the moon were Scouts means something must be working!
Gamification, I choose you!
The summer of 2016, not to be confused with the one where Bryan Adams got his first real six string, was dominated by gamification and you probably didn't even realise it. Acting as futuristic Scout badge, 'Pokémon Go!' rewarded its users with high-level Pokémon for walking great distances. This is an example of health gamification, a market that is quickly becoming part of our Fitbit wearing lives. Had you asked those young people (and those young at heart) to walk those distances without any incentive then you'd probably find yourself out of luck. This is the power of gamification!
Growth Engineering and Gamification
And what about those handsome superheroes over at Growth Engineering? We reward learners with badges as they advance through the online learning content and pit them against their peers to propel them to new levels of awesomeness. You know Connor from finance, the one who annoyingly hums in the office cubicle next to you? This is your chance to get one over him and get better at your job!
The benefits of gamification are numerous thanks to an engaged audience that keeps coming back for more rewards. Scouts will become better fishermen and walk on the moon! 'Pokemon Go!' users will become healthier after all that walking! Employees will become better at their jobs! Everybody wins…except for Connor from Finance!
You're now a fountain of gamification knowledge! Go forth and spread the word that gamification is all about making every day experiences a barrel of super smashing fun. See you on the moon!
If you'd like to hear more about the wonderful world of gamification, then click below and begin your adventure…
Ps: if you want to find out what we think the future holds for gamification, click here!