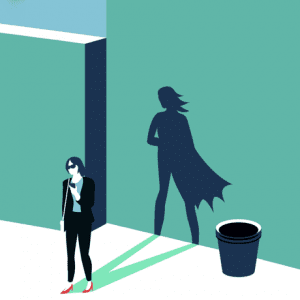 Formal learning has a tendency to be just that – formal – and sometimes it fails to speak to the learner in a way they can identify with.
The challenge to provide a regular stream of relevant content makes it tempting to tap the well of informal learning.
With informal learning, all of the 'content' is tailored by the audience, for the audience.
If you rely on a colleague to support you in your job, it's in your own best interest to make sure that colleague is up to speed.
If you see a way for them to improve how they do their job, you'll communicate it in terms they're familiar with.
What do we mean when we talk about capturing informal learning?
---
Informal learning happens all of the time. Every day, your best people are sharing their best advice with each other. In some cases, this informal advice is much more effective than anything in your formal curriculum.
Learning content that conveys a message in a way that makes it easy for their learner to retain is an invaluable training resource. Capturing this informal learning means giving the learning managers visibility over the conversation, and letting them incorporate the most useful assets into the formal material. Part of the reason it's so treasured is that it has traditionally been quite hard to come by.
How does mobile help?
---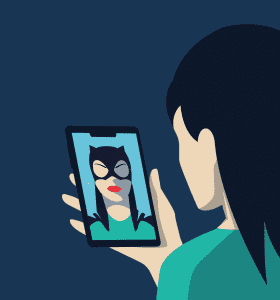 Put simply, informal learning is about communication. With the arrival of the mobile age, communication has never been easier. If you want to use mobile to get the most out of informal learning, you need to start the discussion. Before you do that, you need to choose a platform.
There are benefits to using social media platforms as a forum for informal learning. They don't cost anything, your learners are more likely to have established accounts and there's the chance that the conversation is already happening there.
These third party platforms can help you get the conversation started, but if you're aiming to identify, capture and deliver the most effective assets, a social learning platform gives more visibility and more control.
Generate
Once you've chosen your platform, it's time to generate the content. The great thing is that you don't have to do very much – the learners themselves create the actual content – all you have to do is prompt them. Here are just a few ways to do that:
Ask a Question
When creating formal content, the theory is the easy part – practical examples are a little harder to think of. Take customer service training for example; everybody knows why it's important to keep the customer satisfied, but some customers can be more difficult than others. Ask your learners about an experience they've had with a challenging customer and give everyone the chance to learn from it.
Ask for Photos
If you work in a retail environment, you'll know how important visual merchandising is, and just how difficult it is to convey best practices without pictures. With mobile, employees have the ability to take photographs and upload them directly from the scene. Ask your learners to take photos of their best displays and post it to your platform. Maybe your health and safety training could be improved with more imagery? Get your learners to share pictures of potential hazards.
Ask for Video
Video content is more effective at conveying a message, which is why it now accounts for the majority of all internet traffic. The rise of mobile has placed the power of video into the hands of your learners. As well as producing formal training assets about a new product, ask your learners to demonstrate it in action.
Run a Competition
Any learning initiative will only be effective if the learners are engaged with it. A little incentive can go a long way. Appeal to your learners' competitive side by offering prizes for the most popular content each month. These prizes needn't break the bank, in fact, they don't even have to be tangible – simply being recognised as the winner can be all the incentive your learners need.
Capture
Once your learners are sharing content on your chosen platform, you can start to gather the most useful items. Capturing learning content from third-party applications can get very messy very quickly if you don't have a system in place to keep track of it.
This is where the benefit of a social learning platform shines through. Since all of your learners' content is being shared on the LMS, you are in complete control over how it's categorised.
Recycle
Now that you have all of your learner-generated content in one place, you can use it to plan future formal training content. But mobile still hasn't completely fulfilled its role – there are plenty of opportunities to use mobile functionalities within the formal programme.
Before mobile, you might have tasked your learners with a short multiple-choice quiz. Although this adds some level of interactivity, the novelty of this go-to testing method wore off around 1998. Now that most of your learners have mobile devices, instead of posing a bog-standard quiz, you can ask them to take a photograph or record a video. By doing this, you'll make their training programme a little more interesting and, guess what, you'll also have their responses as additional assets for the next formal content update.
With the world of mobile technology advancing apace, there are more and more opportunities for capturing the learning that's happening right under your nose. It's down to you to keep ahead of the curve and make the most of them!