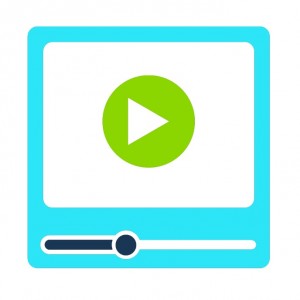 When you love your job, everything seems that bit easier. Your days don't drag, you don't watch the clock, you bounce out of bed with a spring in your step and you don't begrudge working a few hours extra here and there – in fact, you want to, because you care about what you're doing.
For those of us that feel like this, worklives are rosy. But if you're missing the enthusiasm and can't imagine skipping down the street to work, you need to work on your motivation. Here are five of our favourite TED Talks about work and leadership that will help to reignite your passion!
1. Simon Sinek: How great leaders inspire action
"Why is Apple so innovative?" Sinek asks. After all, there are plenty of other computer companies out there. And why did Martin Luther King lead the Civil Rights Movement, when he wasn't the only man who suffered in pre-civil rights America?
The answer, suggests Sinek, is that these people and companies act differently to everyone else. Ultimately, the companies and people who succeed most and lead the way know why they do that they do. They don't just know what they do ('make computers') or how ('building processors' etc), but they understand why ('to revolutionise computing, to make lives easier, to create portable solutions').
Watch Simon's TED Talk below to find out what your 'why' is and change how you see your job.
2. Susan Colantuono: The career advice you probably didn't get
Susan explains that there's a lack of women in senior leadership positions, and she wants to know why and what can be done to rectify this.
"Why are so many women in the middle and what has to happen to take them to the top?"
Susan explains that there is a missing 33% of the career success equation that women, generally, are lacking. Find out what this 33% is and how you can work to close the gap by watching the video below:
3. Kare Anderson: Be an opportunity maker
Kare grew up 'phobically shy', so she spent a great proportion of her childhood simply watching and observing people. And she noticed something: there were two kinds of people. One kind was focused on gaining attention and recognition. But the other kind had a 'mutuality mindset', and they would talk in terms of an 'us' to include others.
To truly be successful, Kare says, people need to work together. You need to become an 'opportunity maker' who raises others around you, who helps others to succeed, and who uses their talents to help others.
Find out more about how to do this below:
4. Margaret Heffernan: Dare to disagree
If you disagree with something at work it can be difficult to find your voice. You don't want to cause trouble, be seen negatively, or cause issues which could get you in trouble. So what do you do?
Margaret tells the tale of Alice Stewart, a doctor in the 1950s. She discovered evidence that the main cause of childhood cancer was x-raying pregnant women – which you'd think would be reason enough for doctors to continue this practice, but for whatever reason, they continued to do so for 25 years.
In order to fight for her belief, outgoing and personable Alice worked with her polar opposite: a statistician who preferred numbers to people. And the reason their partnership worked so well? His job was 'to prove Dr. Stewart wrong'. Only by failing to prove Alice wrong could she be confident that she was correct.
It's an inspiring story of the importance of challenging the status quo and questioning everything. Find out more about how to achieve this successfully (and not anger anyone!) below:
5. Yves Morieux: As work gets more complex, 6 rules to simplify
So many employees are disengaged and demotivated. It's almost like that've checked out. Yves asks: "Why is productivity so disappointing … despite all the technological advances – computers, IT, communications, telecommunications…"
Does a lack of engagement lead to poor productivity, or does poor productivity lead to excessive pressure placed on workers, which then results in a lack of engagement?
In fact, Morieux suggests that it results from the basic pillars of management. Watch more below:
If you're struggling to get your employees engaged, or you're lacking engagement in your own job, we have a solution: click the button below to find out how gamification can boost engagement!