So, you're a forward-thinking training manager with your finger on the pulse of the latest technologies. You can see beyond the traditional standard of face-to-face training and you're prepared to use every tool at your disposal.
Of course, you're smitten with the idea of mobile learning and you want to cut a slice of that pie and share it with your learners.
Before you do, it's only right that we make you aware of some of the speedbumps you might run into along the way.
Every delivery method has its little quirks and challenges. The first step to overcoming them is to become aware of them.
Connectivity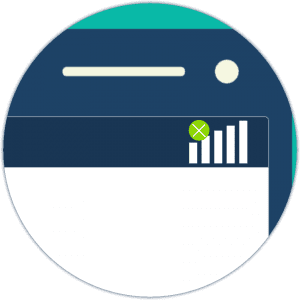 We all got on fine before mobile internet came along, but now that we've had a taste, we're spoiled. If you've got a smartphone (who are we kidding, of course you do!), you'll no doubt be aware of the No Network Curse. You're in a country pub and you're trying to describe to one of the locals who Ian McShane is. You know that they'd recognise him if they saw him, but you can't find the bars to bring up a Google image search. And now you look like a lunatic and you can't finish your story about Deadwood.
If your organisation is big enough, you're likely to have learners in all kinds of places, all over the world. Not all of these places will be blessed with 4G networks and ubiquitous Wi-Fi hotspots. Try to keep the load down by reducing the amount of video and other rich media in the mobile content. A micro learning approach will work well, even in a slow connection area, and it'll have a better impact in a mobile context.
Screen Size
There was a time when each new generation of mobile phones decreased in size until they were almost indistinguishable from key fobs. With the dawn of the iPhone, the definition of a mobile phone changed. From that point, the screens got larger and larger, prompting us to come up with ridiculous names like 'phablet'. However, mobile devices can only get so big before their mobility is significantly impaired.
The size of the screen is something that instructional designers need to be acutely aware of when they're creating mobile learning programmes. You can't expect people to read masses of text on a mobile device. On the plus side, creating training material for mobile is a good exercise in writing succinct copy. This helps in getting to the true essence of the learning objective, without all of the fluff!
Distractions – The Nature of the Beast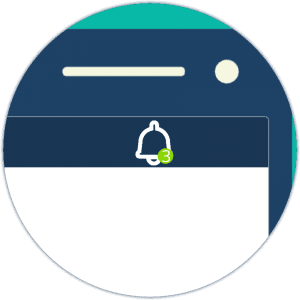 When you're creating any kind of mLearning programme, you shouldn't forget what it's like to use a mobile device. Think about it – how many times have you been in the middle of something, and then suddenly a notification pops up? Before you know what's happened, you're collecting mana from your extractors in Clash of Clans.
Is this a big challenge? Yes it is. Is it a reason to avoid mLearning altogether? Certainly not!
The truth is that poor attention spans are something that the entire learning community needs to tackle head-on. They're not indicative of society's devolving intellect – they simply herald a new paradigm in the way information is consumed. mLearning gives us an ideal environment for trying new things and creating training that fits with the learners of today.
Keep an eye out for plenty more on mLearning in the coming weeks, right here on this blog!