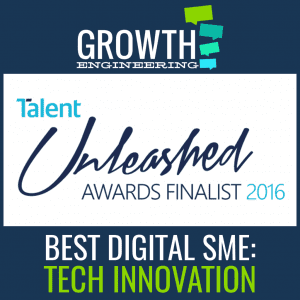 Can you hear that? It's the sound of our office erupting with joy as this Talent Unleashed Awards news reached us, and it's not going to stop any time soon!
We're extra proud of this achievement because the judging panel which has progressed us this far is made up of some of the world's most prominent technology figureheads and entrepreneurs, including Apple co-founder Steve Wozniak and Virgin founder Sir Richard Branson!
Jon Butterfield, EMEA CEO at event organisers Talent International, summed things up nicely: "Talent Unleashed is unique, not only for its global outreach and stellar judges but for the quality and diversity of its entrants.
"This year has been no exception. We have some amazing technology companies from across Europe and some truly disruptive technology leaders and I can't wait for the awards."
[us_separator type="default" icon="fas|star"]
About the Talent Unleashed Awards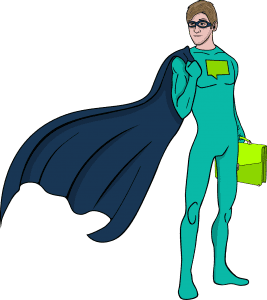 Now in its fifth year, Talent Unleashed Awards is a prestigious international awards programme that recognises outstanding startups and inspiring entrepreneurs dedicated to transforming business through technological innovation.
We're one of just three European finalists in the Best Digital SME – Tech Innovation category!
As you might imagine, it's our innovative approach to online learning which has gotten us shortlisted. Our gamified, social Academy LMS, and Genie, our learning game authoring tool, are both built to maximise learner engagement, leading to more effective training and better knowledge retention.
The all-star judging panel includes:
Steve Wozniak (Co-Founder, Apple)
Sir Richard Branson (Founder, Virgin)
Jane Tewson (Founder, Comic Relief)
Gerard Grech (CEO, Tech City)
Rebecca Burn-Callander (Enterprise Editor, The Telegraph)
Stephen Foreshew-Cain (Executive Director, Government Digital Service)
Nicola Mendelsohn (VP Europe, Facebook)
Mayank Prakash (Director General of Technology, DWP)
Jonathan Vardon (Chief Information Officer, CCD at Provident Financial)
[us_separator type="default" icon="fas|star"]
What happens next?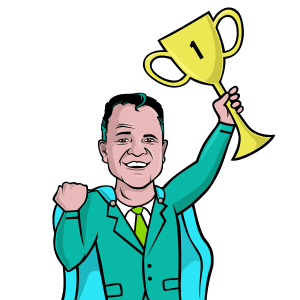 On July 21st, we'll be slipping into our tuxedos and heading into London Town for the European Regional Finals. We'll spend the night biting our nails waiting for the winners of each category to be announced!
These winners then get flown out to Sydney in August for the global finals, where they'll compete against regional winners from across Asia-Pacific. Steve Wozniak will be there in person to provide direct feedback on the night, making it a hugely exciting event!
Then the grand prize winners in each category will win one-on-one time with Steve Wozniak, as well as a tour of Silicon Valley's leading tech companies.
Watch out Woz, we're coming to meet you!
[us_separator type="default" icon="fas|star"]
To find out more about our innovative approach to online learning, download our free Engagement Engine Workbook!
It will help you plan out a super-engaging training programme which takes advantage of gamification, social, and personalised learning:
[hs_action id="13532″]