Calling all performance management connoisseurs! This is the sixth part of our series on the remarkable world of workplace performance management. If you like what you read, then please subscribe to our blog using the sidebar to the right, or follow us on Twitter for regular updates!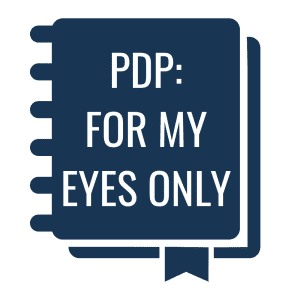 Imagine if we were all the same. If we all liked the same food, if we all liked the same TV shows, or if we all liked Nickelback… Thankfully everyone is different, so we can all celebrate our individuality however we see fit!
But one side effect of this is that there's no such thing as a one-size-fits-all approach to development. We all have our own strengths and weaknesses, and our own needs when it comes to what will help us realise our potential.
That's where the Personal Development Plan, or PDP, comes in! It's also known as the IDP (Individual Development Plan), and it acts as a roadmap for how an individual should drive their professional growth.
So an employee should be able to look at their PDP at any time to find out exactly what work they should be doing to develop their knowledge and skills. Because it's tailored to them, a good PDP acts like a jigsaw piece, filling in any gaps in an employee's skillset and making them into a perfect, beautiful picture!
How to approach Personal Development Plans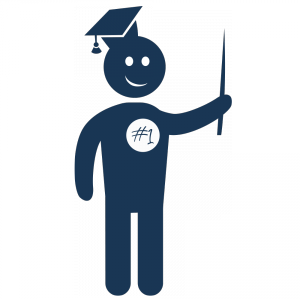 When putting together PDPs for your staff, it's important to be as clear about their purpose as possible. A 2011 study by Simon A.J. Beausaert found that PDPs are most effective when they're clearly used to support employees in taking learning activities.
This helps an employee to acknowledge their strengths and weaknesses, and to focus their learning efforts on eliminating any flaws. This of course then has the effect of improving their workplace performance.
The PDP is also a great way for an employer to show that it is thinking about the development of its employees. Most of the performance management methods we've looked at up until now have been focused on tracking past and present results. But the PDP is forward-thinking, and shows that there is a plan in place to help you deliver better results in the future!
After all, a study by the Association of Accounting Technicians found that 51% of employers see the main benefit of training to be increased staff commitment and retention. Your employees are far less likely to jump ship if they can see that you're prepared to invest in their professional development, meaning you can reap the benefit of their boosted expertise!
So how do we do it?
The Personal Development Plan is the final area of our fully online Performance Centre. In our system, this section is all about looking forward and planning for the future!
It's where an employee heads to find out exactly what learning they need to do to reach their potential. The learning content they find is anything which their manager has recommended to them during the review phase, meaning that it's tailored to fit their needs.
But the real magic lies in the fact that the Performance Centre is fully integrated with our Academy LMS. So the employee doesn't just see what they need to complete, they can actually access it from within the same system!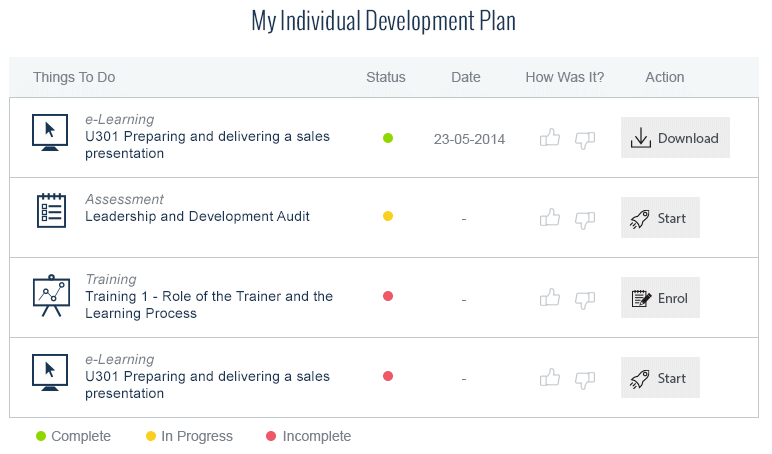 A simple traffic light system tells them at a glance what they've done and what they still need to do, and they can rate how useful they find each recommendation.
Bringing performance and learning management together in this way has a multitude of benefits, such as cutting confusion and boosting engagement. It's a no-brainer!
Want to try our Performance Centre first-hand? Take a free tour today!