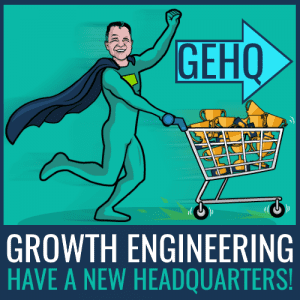 Look out, zombie learners: The arch enemies of dull online learning have a new war office!
Like any awesome superheroes worth their shiny spandex capes, we've perfected our powers over the years to lead the charge in the war against dull online learning.
This evolution means we need more space for our ingenious learning inventions and ever-expanding team of talented superheroes! So, we're firing up the GE Mobile and heading on the move…
As we cast our super-strength gaze one last time over the place we've called home for the last five years, we shed a nostalgic tear (watch your toes – superhero tears can melt diamonds!).
We first landed in GEople House way back in 2012, the year of the long predicted Mayan Apocalypse, but being true superheroes, we survived that!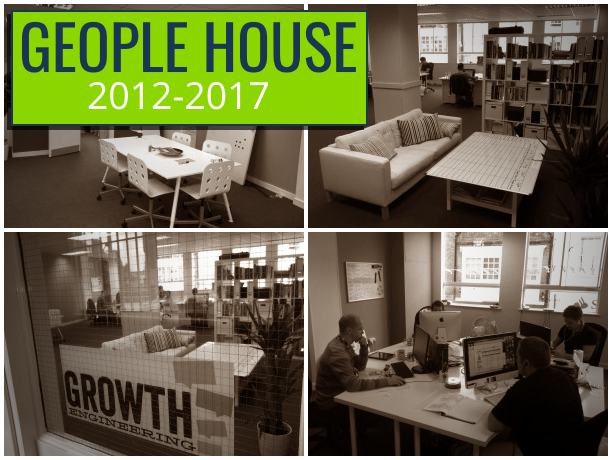 We've had tonnes of good times within these cosy walls, from developing our ground-breaking Academy LMS into the world's first Engagement Engine to inventing our colossal game-based content authoring tool, Genie. We've even started work on our next innovation – mobile learning platform, the Knowledge Arcade – which is sure to transform zombie learners into a fully engaged workforce to be reckoned with.
Our many revolutionary creations and victories have been recognised by the great and the good of the learning world. As a result our trophy cabinet is splitting at the seams!
Thanks to superheroes worldwide answering our call to arms, our expanding arsenal and bulging trophy cabinet, there's no longer enough room to swing a Bland Blaster in the old hideout! There's not even enough space for our lunch table! Even superheroes have to eat! So it's time to wave a final goodbye to GEople House.
Our brand spanking new headquarters, still in the heart of Windsor, is the perfect place to plot our battle plans, store our Weapons of Mass Instruction and fit in even more superheroes. It comes fully equipped with:
A mega meeting room to plot the fight against dull online learning
An armoury for our Weapons of Mass Instruction
A BIGGER trophy cabinet
And we'll finally have our (much missed) lunch table back!
As soon as we've hung up our capes in the new pad, we will be back to planning victory against the forces of dullness.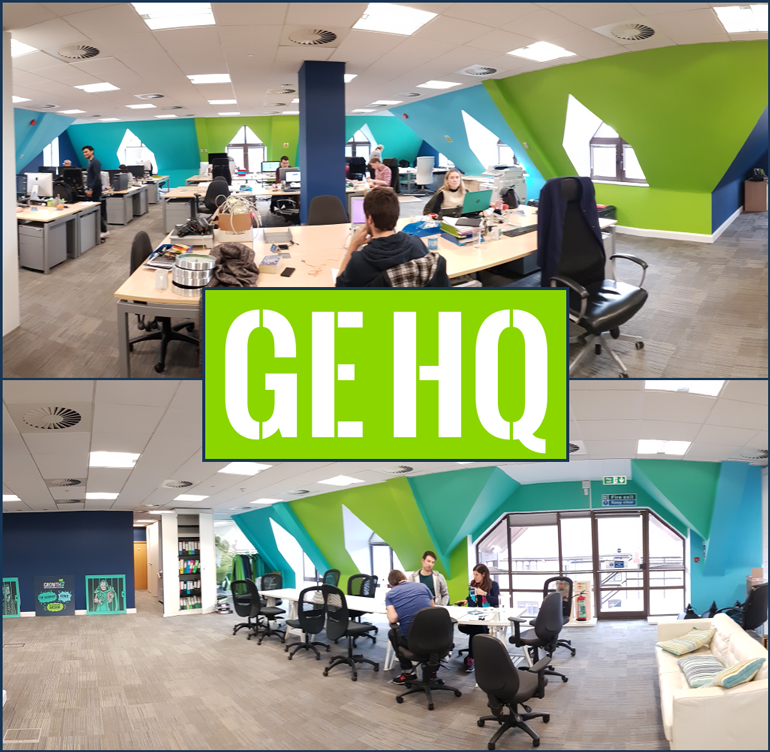 If you'd like to send us a headquarters-warming gift or even fly in to say 'Hi' – our new address is below (Shh! It's top secret so don't pass this on to Dr Dull and the rest of his cronies in the Yawniversity):
Park Side House
33-39 Sheet street
Windsor
Berkshire SL4 1BY
We're still putting the finishing touches on our superhero HQ, so follow us on Twitter where we'll be sharing photos of the progress!