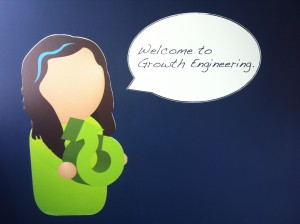 As our name suggests, we are all about growth and development. We champion prosperity, expansion and progress. So we would hardly be 'living the brand' if we did not embrace these concepts as part of our own story.
Since our humble beginnings, we have grown at an overwhelming speed. We started as a collection of techno-savvy individuals and evolved into one of the UK's leading lights in the eLearning industry. Our old office – beautiful though she were – was bursting at the seams and could not keep pace with our progression.
That is why we have moved digs!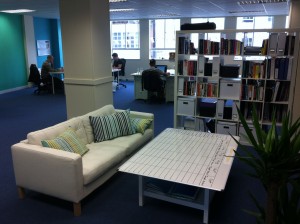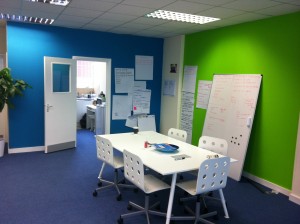 We wave a fond farewell to our old offices, who were the home to many a seminal moment in Growth Engineering's prestigious history. Who can forget the great printer ink drought of '06? Or the mystery of the missing mugs that spun heads back in '08?
For some moving on is a time of anxiety and uncertainty. Breaking the shackles, leaving the cave and staring directly at the sun is daunting. But Growth Engineering's feathers aren't overly ruffled. This spring chicken is looking forward to a new age of development and progression led by its enthusiastic young team.
Pictures of the move and our team hard at work decorating can be found over at our fantastic Facebook page.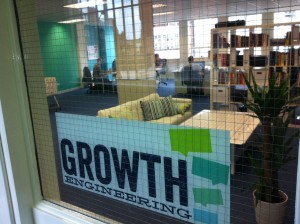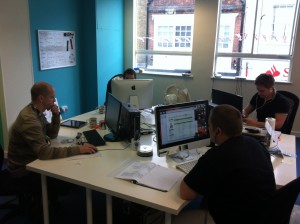 We now have a spacious office-space in the heart of Windsor town. The walls are awash with Growth Engineering's colours and there is all manner of fauna and plant-life (again, because we are all about growth). It is a lively and fun place to work.
We would also like to take this opportunity to extend to you an open invitation. Why not pop in and see us? We will make you a hot brew, introduce the team and make you feel at home.
You can now find us at:
GEople House
44 Peascod Street,
Windsor,
Berkshire,
SL41DE
See you soon!