Learning and development (L&D) is the engine of a business's mission, objectives and values. It works to transform an organisation by inspiring behaviour change within its people. In doing so, it drives the organisation towards its mission, whilst blazing a trail towards key organisational objectives. But what's the role of learning and development professionals during a crisis, when great change and uncertainty seem to have free reign? 
We are in the midst of a global pandemic that represents an existential threat to our way of living and to organisations of differing shapes and sizes. COVID-19 has had a profound impact on just about every area of our lives. The business world has been shaken to its core. With all this in mind, we reached out to four industry experts to get their take on the changing role of learning professionals operating within this 'new normal'.
Laura Overton: Focus on the Output of What You Do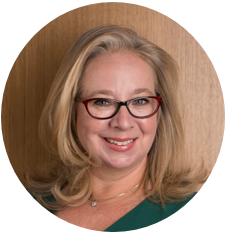 Laura Overton is an award winning learning analyst, experienced international speaker and author. In fact, she has authored or co-authored more than 70 major research reports and served on several advisory boards. Laura topped the last 'Corporate eLearning Movers and Shakers List', published in 2018. Who better to help assess the role of learning professionals during a crisis?
When we spoke to Laura, she emphasised the importance of focusing on output, not input:
"In theory, the role of the L&D professional is the same now as it was before the pandemic began. Which is, determining how they can deliver impact and value back to individuals, teams and their organisation through the work they do. Learning professionals should focus on the output of their learning, rather than the input. Those who do are always able to move with more agility and gain better market traction."
"The critical thing is focusing on how we create opportunities for our organisations to be resilient, to be adaptable and to continue to perform and contribute. We've got a great opportunity now through common purpose. Learning is taking off within organisations because everyone wants the business to survive."
"Everyone knows they have to find new ways to do things. They're all keen to learn and virtually experiment together. If we can figure out the value we can bring through all the things we do — whether it's our platforms, skills, contacts or knowledge — then we can quickly determine where to apply our focus."
Jane Hart: Take the Time to Evaluate Your Approach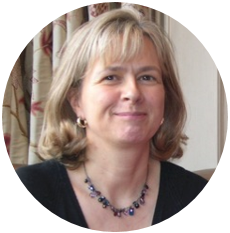 Jane Hart is an independent adviser and consultant. She has been helping organisations to focus their learning and development efforts for over 30 years. She founded the Centre for Learning and Performance Technologies (C4LPT) back in 2000. It operates as a consultancy practice to support organisations who are looking to modernise their approach to workplace learning and development. 
When we spoke to Jane, she noted that this was an opportunity for learning professionals to reflect on their ways of working:
"Nobody saw the pandemic coming, and nobody knows how it will end and whether or not life will go back to the way it was. Some L&D folk I have been working with think it is just a blip and they will go back to doing the same old things they've always been doing. Notably, creating courses and workshops for people to attend face-to-face." 
"Others think this situation has given them a great opportunity to re-think what they have been doing in their teams. Many have wanted to change their practises for some time now. Unfortunately, they have been stymied by organisational cultures that perpetuate old world thinking of what workplace learning is all about." 
"We've now been locked down for over a month and workers have reached a moment of realisation. They are now doing more on their own, discovering solutions to their own learning and performance problems and collaborating much more with their colleagues. As a result, L&D have a huge opportunity to work with businesses in new ways."
John Leh: Your Mission if You Choose to Accept It…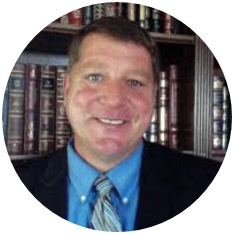 John Leh is a renowned learning technology consultant, analyst, podcaster and blogger. He has 25 years and $75m worth of frontline experience in buying and selling complex learning solutions. His website, Talented Learning, is a treasure trove of resources for those who are looking to purchase a learning management system. 
Speaking to John, he made it clear how the role of learning professionals should change during the COVID-19 crisis (and ongoing). 
"Virtual working is here to stay. Our jobs as L&D professionals will be to support and enable professional development virtually for employees and external audiences."
"Your employees and customers are now working from home. As such, every L&D professional in the world has an updated mission to reduce their instructor-led training exposure and create a plan to migrate to virtual live and self-paced online content immediately." 
"L&D professionals have been leading the virtual revolution for decades. We are uniquely qualified and prepared to lead through this transformation. "
Elliot Masie: A Call to Arms!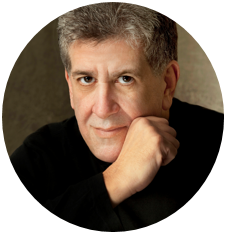 Elliot Masie is an educational technology expert who has acted as the host and curator of numerous seminars and conferences over the last 30 years. He is widely credited with having coined the phrase 'E-Learning' to describe online learning.
Most recently, he created the Coronavirus & Learning Project. This project helps to support learning professionals in mitigating the impact of COVID-19 on their organisations. 
Speaking to Elliot, he suggested that the current moment could act as a stimulus for learning professionals looking to drive innovation:
"The pandemic is a wakeup call for learning and development. The technologies that we leverage are now being used universally. The process models are stretching, cracking and pushing towards the future." 
"L&D skills are now core to the future of enterprise. Workforces need our engagement and empathy. Going forward, the retooling, reskilling and reframing of learning and knowledge will be our essential set of new competencies."
Final Words
The world has changed at an alarming pace. Adjusting to these changes will be challenging for us all. But learning professionals are in a good position to use their knowledge, skills and tools to act as vanguards for this transformation. They are also well placed to support workers who may be struggling with the new world order. By adopting a digital mindset, evaluating your approach and focusing on the output of what you do, learning professionals can make a real difference within their organisation.
One thing's for sure: the roles of learning and development professionals within organisations have never been more important. 
Free Resources for Learning Professionals
Here at Growth Engineering, we're looking to help and support organisations impacted by COVID-19 in any way that we can. We are learning technology specialists and engagement engineers. We can help you create a digital learning strategy that's cheaper, more accessible and more efficient than your standard face-to-face training approach. Want to talk? Then get in touch now!