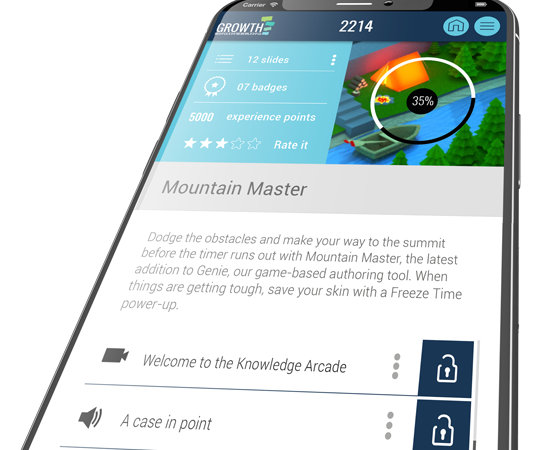 Growth Engineering
Quest Demo's
Great content is worth nothing if it's difficult for your learners to access. That's why our Quest templates are optimised for all devices. This means they'll perform flawlessly on mobile devices, tablets, laptops and desktops. As a result, your learners can access your content, wherever they are and whenever they need it. Whether they're at their desks or on-the-go, the learning doesn't have to stop.
See what our Authoring Tool Could Do For You
Growth Engineering Authoring Tool gives you a smorgasbord of content options. With six asset types, seven question formats and more gamification options than any other authoring tool, you'll find everything you need to create engaging content. Take a look at this demo Quest to see what you could create.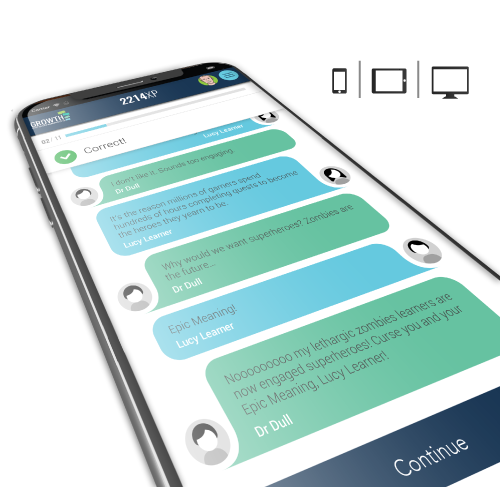 WHAT IS GAMIFICATION AND WHY SHOULD YOU INCLUDE IT IN YOUR LEARNING?
Gamification in learning is about applying game mechanics to training to increase learner engagement. It not only helps engage learners, increase their productivity and happiness, but also helps them learn more effectively as well!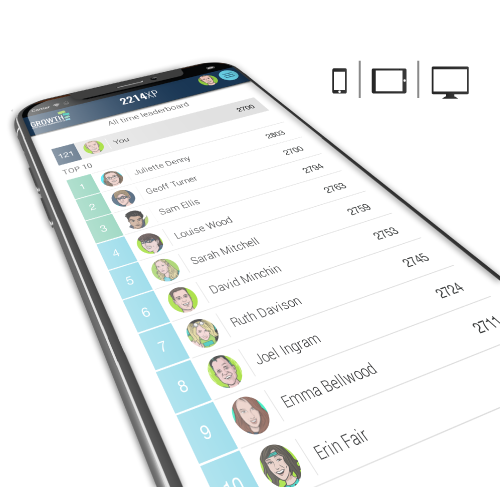 WHAT CAN GENIE DO FOR YOU AND YOUR LEARNERS?
Growth Engineering are leaders in gamified learning technologies. Assemble your team, upload assets, select a game and build something awesome that engages your learners.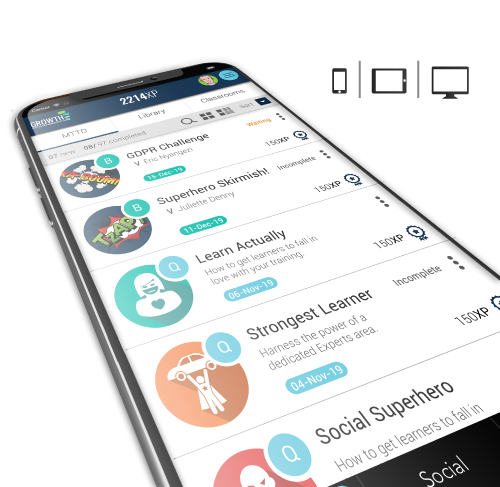 HOW TO CREATE THE
PERFECT QUESTION
Great questions are essential to learning, but not all questions are created equal. In this unit you'll learn how you can create fun and effective questions using Growth Engineering's Authoring Tool.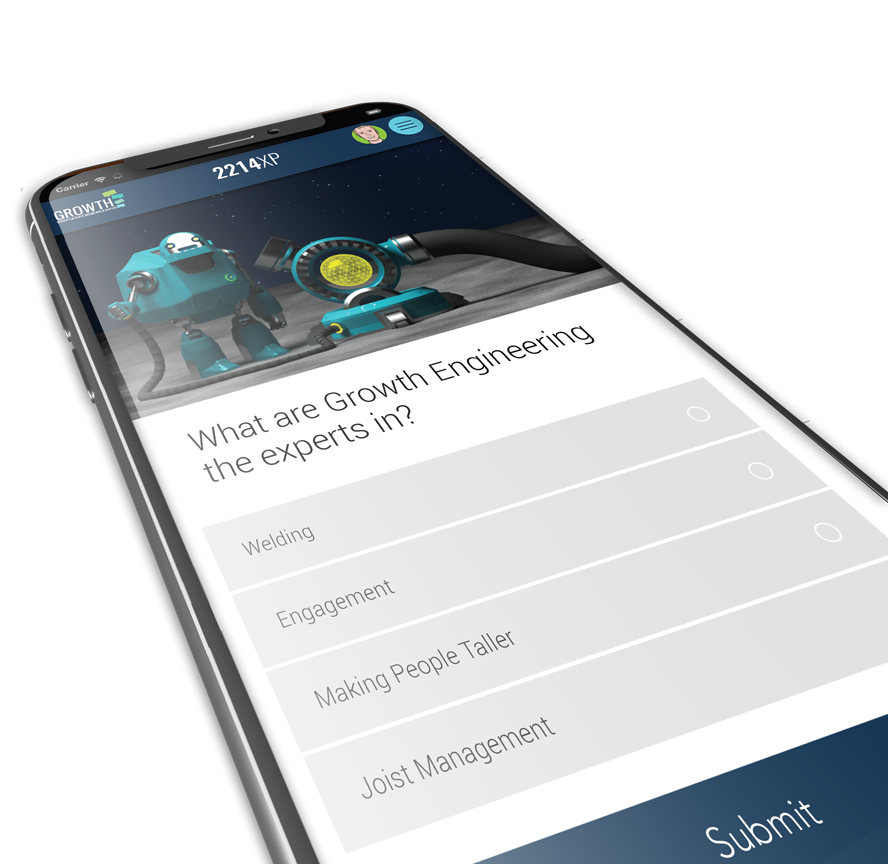 TAKE A LOOK AT THE FULL RANGE OF GAME TEMPLATES AVAILABLE
Games can be used to enhance a learning experience by bringing the content to life. When training is delivered within the context of a game it's called game-based learning.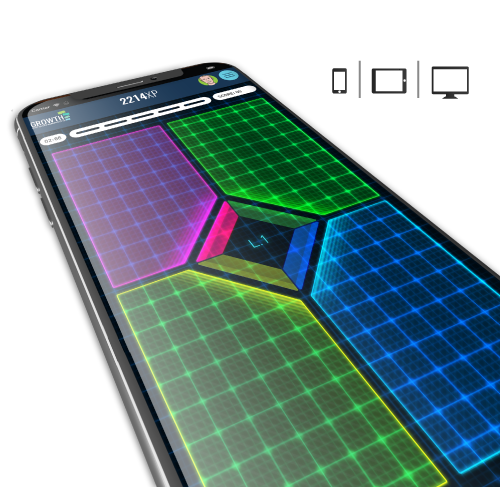 Gagne's nine events
of instruction
Gagne's Nine Events of Instruction were first published in 1965, they very quickly took the L&D community by storm and have shaped the way professionals create training ever since.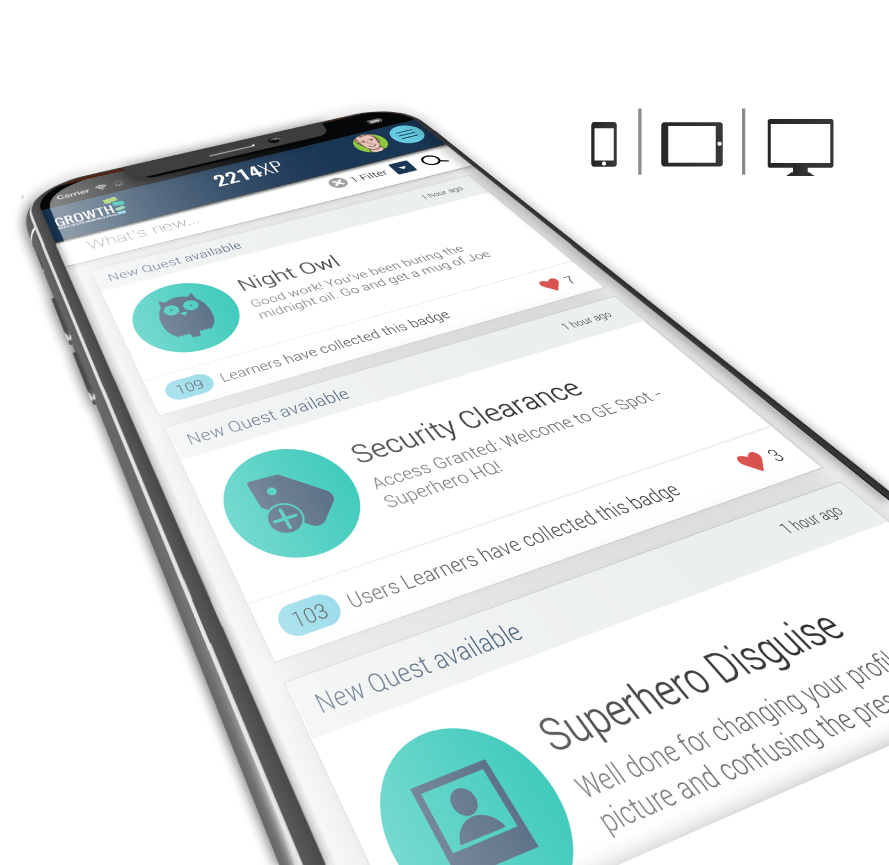 WE CAN CUSTOMISE
YOUR TEMPLATE TOO
Create your own custom game-based learning by personalising our learning game templates. Layer on your brand imagery, colours and logo so that your learning game sits right at home amongst your organisations brand.

Are you ready to hit the engagement motherlode and build training that drives meaningful results for your business?