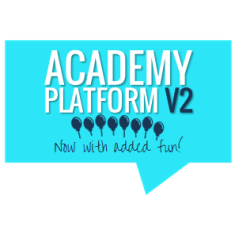 Growth Engineering's pride and joy, the Academy LMS, is growing up!
The Academy LMS is our very own Learning Management System, an online learning portal that delivers learning content, assessments, qualification and reporting functionality. It's also one of the most forward-thinking, technologically advanced pieces of kit in the eLearning market. Our clients have been amazed by its functionality and the results it has been able to create. That's why we were rewarded at the 2012 eLearning Age Awards and were finalists at last year's BESMAs!
But like any other proud parent, we've watched the Academy LMS undergo certain changes, make its way through puberty, shed its acne and evolve into a fully-fledged learning spectacle. Here's introducing the Academy LMS v2, packed out with new features, functionality and benefits that are designed to engineer professional development on an individual and organisational level. Let's take a look at some of these new features!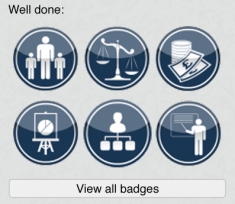 Badges: All the new features embedded within the Academy LMS v2 are based around the idea that learning should be fun. A crazy idea, I'm sure you'll agree, but one that's central to inspiring learners to engage with the content in front of them. With this in mind, it's important that learners get rewarded for their hardwork. Upon completion of a piece of sales training, or a promotional video, the learner in question will be rewarded with a shiny new badge. These badges will show up on your dashboard and will also be visible to everybody else on the Academy. How many can you collect?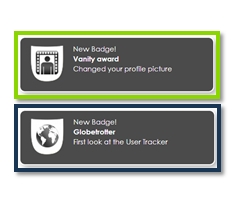 Achievements: Like badges, 'Achievement's are awarded to curious learners, who really engage with the Academy and involve themselves in the learning process. They are attributed to various actions that learners make on the Academy. Should they explore a certain section of the Academy, leave a comment, rate a video, change their profile, etc, they'll receive an 'Achievement' for their efforts.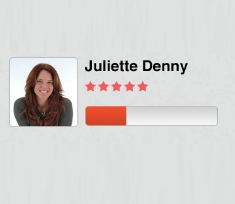 Levels: Both 'Badges' and 'Achievements' are tied to experience points. Get enough badges and you'll 'Level Up'. This is also tied to the 'Progress Bar', which provides a clear indication of what's left to do. To sprinkle a little more fun onto the Academy experience, you can now label each 'Level' as you desire. For instance, 'Level 1' learners may be 'Rookies', whilst 'Level 10' learners could be 'Academy Champions'.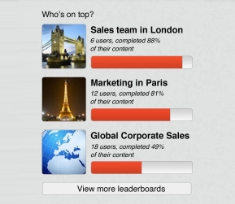 Leaderboards: As learners collect 'Badges' and 'Achievements', they'll climb up the Academy leader-board. This leaderboard is visible to all and is there to drive competition, monitor engagement and help create a genuine community. We encourage everybody to try and climb to the top!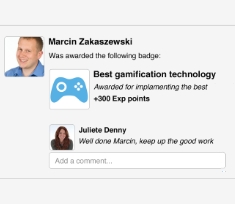 The Dialogue Stream: We want to promote the idea of 'Learning Communities'. A place where wisdom, know-how and expertise can flourish and be passed from person to person. With that in mind, there will be a running feed of activity happening on the Academy – a stream of 'user achievements', 'news', 'new learning content' and much more being fed through to learners. Other users can provide updates and comments.
Thanks for reading about the latest updates to the Academy Platform. If we've piqued your interest and you want to find out more, please get in touch: [email protected].
[hs_action id="3487″]