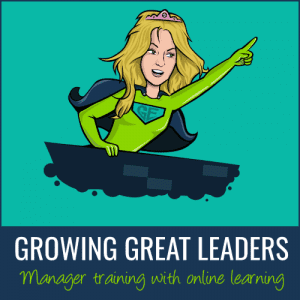 Manager Training: Why it's important
Learning and development is all about encouraging organisational growth by focusing on the growth of the individuals within the organisation. Of course, learning managers can't be expected to personally deliver training to everyone on an individual basis – that's why departments and hierarchies exist.
The managers in each department are responsible for the development of their staff, but ask yourself this: are you doing all you can with online learning to grow leaders in your business?
According to a recent report from Towards Maturity, in most cases, 25% of the L&D budget goes towards leadership development. Unfortunately, this sizeable proportion is quite often squandered on learning methods that aren't as effective as they should be.
The reason for this shortfall is that many L&D professionals efforts have been slow to adapt their efforts to the way people learn in today's world. For example, the majority of leadership training is delivered in face-to-face classroom sessions, even though only 60% of leaders actually find this method useful. Similarly, a mere 39% of L&D managers offer mobile training, despite the fact that most leaders learn what they need on their commute.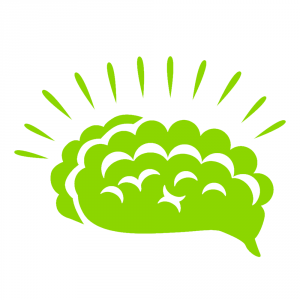 The main challenge when it comes to training managers is that learning technology (and indeed information technology in general) has come along in leaps and bounds in the last 10 years. An IBM survey of CEOs found that their main concern is that their organisations have been slow to adapt to this growing complexity.
The main hurdle in the way of positive change is the lack of knowledge about how these new learning technologies can be used (according to 68% of L&D professionals). It can be intimidating for anyone to get to grips with the online learning landscape, but the road to engaging your learners needn't be so bumpy.
First, you need to understand how people use technology. Social media has been a huge success for the simple reason that it's aligned with human nature. People want to share, they want to collaborate and they want to help each other achieve their common goals. Traditional training methods involve formal, prescribed curricula that offer no opportunity for creativity – and creativity is the main skill that leaders and managers need if they are to develop and grow.
Today's most successful learning programmes include a social element. Learning management systems have addressed the need for a flexible training platform, but not all of them have embraced the power of social learning.
A social learning platform is one that is designed to facilitate collaboration. This technology bridges the gap between managers and their employees, making training at branch level much more immediate. Similarly, it lets regional managers deliver appropriate training content to these branch managers.
Since this solution is collaborative, learning is no longer compartmentalised and isolated. Coupled with reporting tools, L&D managers have full visibility over the effectiveness of the training and they can adapt according to the ever-changing needs of the learners and managers alike. This means that individuals are free to grow in their careers and learn the skills vital to becoming truly effective leaders.
With better leaders, comes better employees and this inevitably leads to a more effective business. All it takes is a change in the organisation's approach to training. You may be baffled by the range and scope of technology available, but it's not as difficult as you might think. If you want to learn more about how social learning can help you train managers in your business, click the button below to download our white paper.
[hs_action id="6177″]