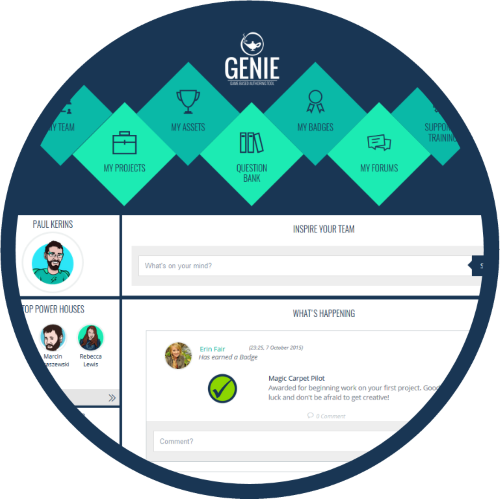 With the threat from dull online learning ever-present, the Genie Team has been working around the clock to develop new and more powerful weapons of mass instruction!
Our game-based content authoring tool is growing at such an alarming rate, even we have trouble keeping up with it!
In all likelihood, your hands are probably full with your own battles against the forces of boring eLearning.
If you don't have time to read the whole update, just pop over to unleashthegenie.com, sign up for a demo and see it for yourself!
For the rest of you…
1. New Learning Games!
There's good news for anyone looking for new ways to engage their learners. We've added a whole new pack of games to Genie! The Adventure Pack includes 5 new templates which together are more fun than the entire Indiana Jones box set (the one excluding 'Indiana Jones and the Kingdom of the Crystal Skull')!

Now your learners can explore hidden islands, scale mysterious peaks and evade bear traps in a bid to escape the catacombs! They can also dodge crocodiles in the swamp and follow an old map to find the buried treasure!
'What is that treasure?' I hear you ask! Why, it's a first class ticket to Awesomeville and the key to accelerated professional development!
Keep an eye on these new games – we'll soon be adding specific badges and wild wildcards to make the learning experience even more immersive!
2. The Console Area!
Now every game in Genie includes a handy new HUD (Heads-Up Display)! This feature, borrowed from the wonderful world of videogames, gives the learner a central location for all of their in-game interactions. This console features:
The Briefcase
Here, the learner can access any wildcards they've collected and view any learning collateral that has been pushed to them as the result of an incorrect answer.
The Badge Cabinet
As they work through each unit, the learners can view their badge cabinet. This lets them see which badges they've collected so far, as well as those that are still up for grabs.
As always, we've got some more great developments in the pipeline for the console area, but they're TOP SECRET*!
*if you want to boost your security level, sign up for a free 30-day demo  and get the latest news before everybody else does!
3. Brand-new Support and Training section!
We've made it even easier to find out all you need to know to create awesome eLearning experiences! What was once a comprehensive training manual is now a series of helpful tutorial videos!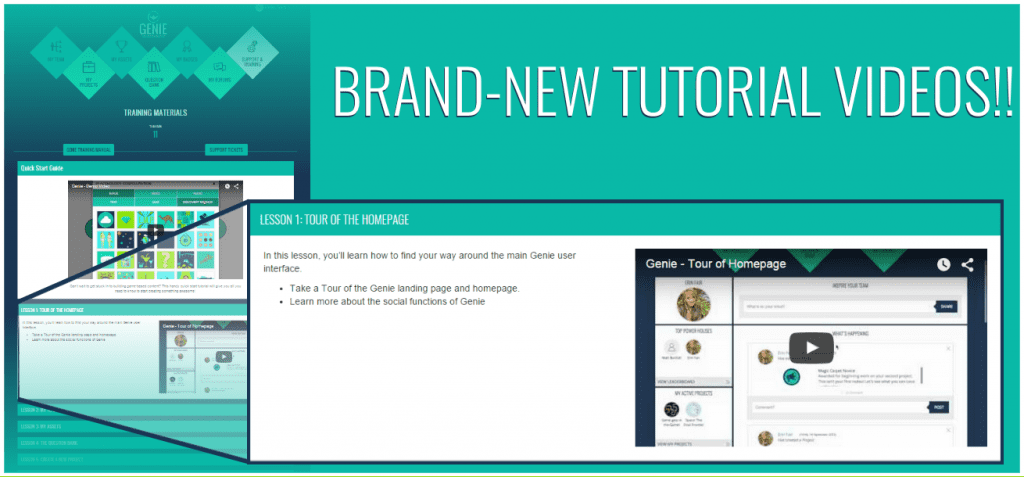 These short demos will take you through all of the main processes in Genie including:
Creating Badges
Building units
Managing your assets
And much, much more…
To check them out for yourself, log in to Genie and click the Support and Training button on the main dashboard. We'll keep adding to this repository of training material as Genie grows so be sure to keep checking back!
Also, if there's something you're unsure of, you can always submit a support ticket through Genie, or get in touch with a member of the Genie Support Team!
4. And the rest…
Aside from the major developments, we've improved the existing functionality in the following areas:
Multiple Wild Cards can now be assigned to the same slide.
The font colour for quiz questions is now 100% customisable.
The text editor now has a bigger selection of font sizes.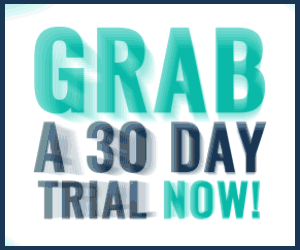 Genie's developers are hammering out new developments on an almost-daily basis. To keep on top of all the latest Genie news, sign up for your free 30-day demo today!
Besides having access to the most revolutionary authoring tool out there, you'll also receive our newsletter and become one of the cool kids at the party!
Take Genie for a test drive today and join the Learning Revolution!