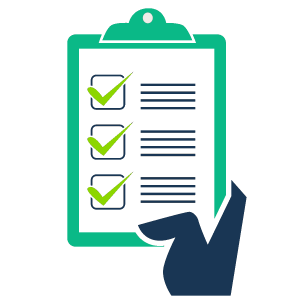 It's a sad state of affairs, but over a quarter of organisations are dissatisfied or very dissatisfied with their Learning Management System, a Capterra LMS survey report has found.
The report, published on 8 April 2015, surveyed over 100 users of Learning Management Systems (LMSs) to discover how people buy and use the software. You can read the full Capterra LMS report here, or carry on reading below for an overview of what we think are the most interesting findings.
Satisfaction not guaranteed
While it may seem that 63% of users being satisfied with their LMS is something to write home about, learning technologies companies can't afford to overlook the 37% who strongly dislike or hate their LMS. Not only does it reflect poorly on a company if their LMS is detested by its clients, but knowing that there are some supremely dissatisfied LMS users out there can prove ripe for picking by other, more forward- and fast-thinking companies who are more passionate about impressing their clients and creating online learning solutions that truly knock socks off (hello!).
Falling in and out of love
Interestingly, the Capterra LMS survey found that satisfaction ratings were susceptible to a 'honeymoon period'. Satisfaction was found to be at its highest (86%) from 6 months until the first year, after which it sharply fell to just 44% for year 1. Satisfaction then rose slowly in years 2 to 5 (52%) before jumping in years 5-10 (73%) and then levelling off at a respectable 80% after more than ten years.
This would indicate that, much like a marriage, a relationship with an LMS is susceptible to peaks and troughs. After the initial gush of lust wears off, the adoration turns to ambivalence (with some contempt thrown in) until, after a few years, you become so fond of your Learning Management System that you begin to love it, warts and all, and can't imagine your life without it.
Feature failure
The main reasons given for dissatisfaction with a Learning Management System were a lack of features (44%), difficulty of use (22%), a lack of support (19%) and a high price tag (11%).
Clearly, at a time when technology is moving forward at a rapid pace and so many aspects of our lives are made easier by next generation solutions and applications, people expect the same kinds of functionality on their Learning Management System. And why shouldn't they?!
It's reassuring to know that our Learning Management System, the Academy LMS, satisfies a lot of customer cravings for cool capability. Capterra's survey found that 22% of respondents who have an LMS wished it had gamification features, and 18% wished there were social learning features. As the #1 Gamified LMS, #1 Next-Gen LMS and overall #1 LMS in the world, we're confident that the Academy LMS has all bases covered in this regard!
Teeming with talent
A further feature that LMS users wished they had access to was integrated talent management functionality. 28% of respondents have this on their wishlist, and we don't blame them. It simply makes sense to house all kinds of training, talent and performance management together and make everything easily accessible for learners.
That's why we've created the Performance Centre, an all-encompassing area of our LMS that allows for tracking objectives and KPIs, organising reviews, ensuring company values and principles are adhered to and planning for professional development.
These features are just a drop in the ocean of our Learning Management System. The Academy has even more than this to offer – click the button below, fill in the form and we'll get in touch to arrange a demo to show you just what the Academy is capable of. After all, as the Capterra LMS survey revealed, 57% of people will demo at least three Learning Management Systems before making their ultimate decision. Don't you think it's time to book yours in now?
[hs_action id="7083″]