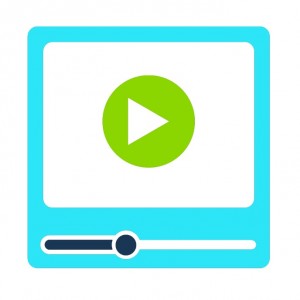 Gamification is a hot topic – not just in eLearning, but in all industries and areas of life. From marketing to fitness, gamification is coming to the fore to increase engagement and engineer results.
There's plenty written about gamification (like here and here), but if you're not a fan of reading, you're in luck! We've selected five great videos that will help you get to grips with all things gamification:
At 6 minutes long, this is a great, light-hearted approach to explain what gamification is and how it works in real life. Bonus: photos of puppies! Importantly, Extra Credits doesn't shy away from the bad side of gamification – that there is the potential for misuse, such as through reinforcing negative or socially unacceptable behaviours. Check it out below!
If you're after something a bit more in depth, Gabe's video, recorded at Google Tech Talk, is for you. At just shy of an hour long, it's a fantastic way to get a deeper understanding of gamification and all that it can do to improve engagement and enjoyment. Gabe is a great presenter and it's clear to see that he's passionate about gamification. Grab a brew and watch below:
You may recognise Karl from an interview we conducted with him for our own channel, GETV. In this video, Karl gets right into the nitty gritty minutiae of gamification. He also explains who coined the term 'gamification' and how its use is changing. It's 10 minutes long – the perfect thing to watch while waiting for your dinner to cook!
This one is slightly different… If you're anything like us, you'll go from 'Ooh, how cool!' to 'That's a bit weird…' to 'Oh… Oh dear…'
Sight, a graduation project for Eran and Daniel, is a brilliant but somewhat disturbing film about the future of augmented reality and gamification. What would it really be like if everything was gamified, from chopping cucumber to going on a date? This video documents the negative side of gamification:
Back to something a bit more academic now:
In this TED Talk, Janaki asks listeners to think about what it is about games that we like (competition? Feedback? Challenge?) and add these elements to non-game concepts to reinforce and engage. Janaki highlights the assumption that the opposite of 'play' is 'work', but she suggests that it doesn't have to be that way – in fact, research shows that the polar opposite of 'play' is actually 'depression'. So unless you're suffering from depression (click here for resources on that), there is no reason why your work can't be enjoyable!
Anyway, check out the video below:
We hope you liked our selection of gamification videos! After watching these you should have a great understanding of what it is, how it can be used and also understand any potential pitfalls that await incorrect use of gamification.
If you do fancy reading a longer article on the topic, check out our white paper below on how to use gamification within businesses to engage and motivate employees: