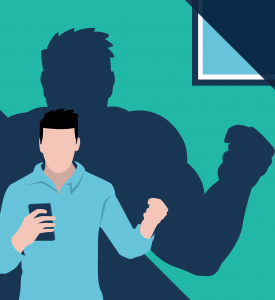 No matter the situation, whether it's online learning or exercise, a few quotes about motivation are never unwelcome. Sometimes simple words can go a long way, especially if they're from someone incredibly inspirational. Aristotle, we're looking at you!
Here at Growth Engineering, we've become experts on learner engagement. But along the way, we've learnt that motivation plays a huge part in keeping you engaged. So who better than us to supercharge your stimuli, instigate some inspiration and mobilise your moxie?
Earlier we shared 55 quotes about learning, but now it's time to focus on motivation. Quotes about learning are great, but we need motivation to get us to start something like learning and keep at it. That's because increased motivation leads to greater engagement levels. So in this blog, we share 70 quotes about motivation (yes, 70!), for you to take your pick from!
We hope these quotes inspire you to stop putting off that new project, hobby or learning journey that's been awaiting your attention and gives you some motivation. 
Let the quote-off begin!

1.  "Treasure your curiosity and nurture your imagination. Have confidence in yourself. Do not let others put limits on you. Dare to imagine the unimaginable." ― Dr. Shirley Ann Jackson
2. "I've missed more than 9,000 shots in my career. I've lost almost 300 games. 26 times I've been trusted to take the game winning shot and missed. I've failed over and over and over again in my life and that is why I succeed." ― Michael Jordan
3. "If people are doubting how far you can go, go so far that you can't hear them anymore." ― Michele Ruiz
4. "Impossible is just an opinion." ― Paulo Coelho
5. "Magic is believing in yourself, if you can do that, you can make anything happen." ― Johann Wolfgang von Goethe
6. "You can waste your lives drawing lines. Or you can live your life crossing them." ― Shonda Rhimes
7. "There's nothing wrong with things taking time." ― James Dyson

8. "Every accomplishment starts with the decision to try." ― John F. Kennedy
9. "Do the difficult things while they are easy and do the great things while they are small. A journey of a thousand miles must begin with a single step." ― Lao Tzu
10. "The struggles along the way are only meant to shape you for your purpose." ― Chadwick Boseman
11. "Never allow a person to tell you no, who doesn't have the power to say yes." — Eleanor Roosevelt
12. "If you're offered a seat on a rocket ship, don't ask what seat! Just get on." ― Sheryl Sandberg
13. "Everything comes to him who hustles while he waits."― Thomas A. Edison
14. "If you hear a voice within you say 'you cannot paint,' then by all means paint and that voice will be silenced." ― Vincent Van Gogh
15. "We delight in the beauty of the butterfly, but rarely admit the changes it has gone through to achieve that beauty." ― Maya Angelou

16. "Potential is defined as the capacity to develop into something in the future – to become more than you are now." ― Britt Andreatta
17. "To be successful, you have to have your heart in your business, and your business in your heart." ― Thomas Watson, Sr.
18. "Change is painful, but nothing is as painful as staying stuck somewhere you don't belong." ― Mandy Hale
19. "What's on the other side of fear? Nothing." ― Jamie Foxx
20. "A goal is a dream with a deadline." ― Napoleon Hill
21. "It doesn't matter what your background is or where you come from, if you have dreams and goals, that's all that matters." ― Serena Williams
22. "If opportunity doesn't knock, build a door." ― Milton Berle
23. "Always walk through life as if you have something new to learn and you will." — Vernon Howard

24. If you can't fly then run, if you can't run then walk, if you can't walk then crawl, but whatever you do you have to keep moving forward." ― Martin Luther King
25. "Action is the foundational key to all success." ― Pablo Picasso
26. "The only way you are going to have success is to have lots of failures first." ― Sergey Brin
27. "Don't look at your feet to see if you are doing it right. Just dance." ― Anne Lamott
28. "Take a deep breath, pick yourself up, dust yourself off, and start all over again." ― Frank Sinatra 
29. "Never let the fear of striking out get in your way." ― Babe Ruth
30. "Life is not a spectator sport. If you're going to spend your whole life in the grandstand just watching what goes on, in my opinion you're wasting your life." ― Jackie Robinson
31. "I have not failed. I've just found 10,000 ways that won't work." ― Thomas Edison

32. "The question isn't who is going to let me; it's who is going to stop me." — Ayn Rand
33. "Life is like riding a bicycle. To keep your balance you must keep moving." — Albert Einstein
34. "I will not lose, for even in defeat, there's a valuable lesson learned, so it evens up for me." — Jay-Z
35. "You are no better than anyone else, and no one is better than you." ― Katherine Johnson
36. "Today is your opportunity to build the tomorrow you want." ― Ken Poirot
37. "Strength does not come from winning. Your struggles develop your strengths. When you go through hardships and decide not to surrender, that is strength." ― Arnold Schwarzenegger
38. "I don't focus on what I'm up against. I focus on my goals and I try to ignore the rest." — Venus Williams
39. "We cannot hold a torch to light another's path without brightening our own." ― Ben Sweetland

40. "When you have a laser focus, and you get distracted by what other people say, you can lose that laser focus." — Anne Wojcicki
41. "Failure is simply the opportunity to begin again, this time more intelligently." — Henry Ford
42. "Your time is limited, so don't waste it living someone else's life." ― Steve Jobs
43. "He who is not courageous enough to take risks will accomplish nothing in life." ― Muhammad Ali
44. "Once you know what failure feels like, determination chases success." ― Kobe Bryant
45. "Practice creates confidence. Confidence empowers you." ― Simone Biles
46. "I have always believed that if you want to achieve anything special in life you have to work, work, and then work some more." ― David Beckham
47. "Excellence is an art won by training and habituation. Excellence, then, is not an act but a habit." ― Aristotle

48. "However difficult life may seem, there is always something you can do and succeed at." ― Stephen Hawking
49. "Do not judge me by my successes, judge me by how many times I fell down and got back up again." ― Nelson Mandela
50. "Surround yourself with people who challenge you, push you and teach you to be your best self." ― Bill Gates
51. "Don't spend time beating on a wall, hoping to transform it into a door." — Coco Chanel
52. "At the end of the day we can endure much more than we think we can." ― Frida Kahlo
53. "Champions keep playing until they get it right." — Billie Jean King
54. "Always keep your eyes open. Keep watching. Because whatever you see can inspire you." — Grace Coddington
55. "Goals on the road to achievement cannot be achieved without discipline and consistency." — Denzel Washington

56. "Falling down is not a failure. Failure comes when you stay where you have fallen." ― Socrates
57. "You can neither win nor lose if you don't run the race." ― David Bowie
58. "Looking at small advantages prevents great affairs from being accomplished." ― Confucius.
59. "Nothing is impossible, the word itself says 'I'm possible'!" ― Audrey Hepburn
60. "There's something liberating about not pretending. Dare to embarrass yourself. Risk." — Drew Barrymore
61. "When one door of happiness closes, another opens, but often we look so long at the closed door that we do not see the one that has been opened for us." — Helen Keller
62. "The secret of change is to focus all your energy, not on fighting the old, but on building the new." ― Socrates
63. "If you're clear on what you believe, you have a great foundation to go make a market." ― Ginni Rometty

64. "Just don't give up trying to do what you really want to do. Where there is love and inspiration, I don't think you can go wrong." — Ella Fitzgerald
65. "Success is no accident. It is hard work, perseverance, learning, studying, sacrifice and most of all, love of what you are doing or learning to do" ― Pele
66. "No matter what people tell you, words and ideas can change the world." ― Robin Williams
67. "Action comes about if and only if we find a discrepancy between what we are experiencing and what we want to experience." — Philip J. Runkel
68. "The key to pursuing excellence is to embrace an organic, long-term learning process, and not to live in a shell of static, safe mediocrity. Usually, growth comes at the expense of previous comfort or safety." — Josh Waitzkin
69."The only person who is educated is the one who has learned how to learn and change." — Carl Rogers

70. "If you find something that feels right but doesn't seem to fit into your master plan, take a chance, and commit to it by working hard. You shouldn't be afraid to let passion get behind the wheel — you might really love where you end up." ― Jerry Yang
Final Words
Hopefully. all these quotes about motivation have inspired you in some way. For instance, maybe you're looking for empty business spaces or somewhere to start dance lessons right now! Make sure that you try to remember at least one of these and use it to keep you fired up!
Which quotes about motivation float your boat the most? Let us know on Twitter using this link to share your favourite quote, LinkedIn, Facebook or Instagram! We'll be sharing a few of our favourites over there! 
The images of the key quotes are screenshots from our Clubs section on our learning platform, the Academy LMS. Of course, John F. Kennedy didn't really use it but you can! Click here for a breakdown of its full feature list and to learn how features like clubs can improve your learning.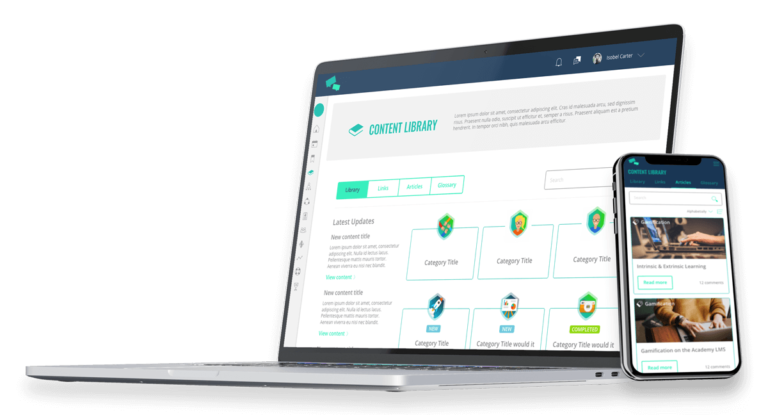 Make An Impact With
Growth Engineering's LMS
Our LMS is the world's most engaging learning management system. It uses game mechanics, social learning and epic meaning to drive real behavioral change.