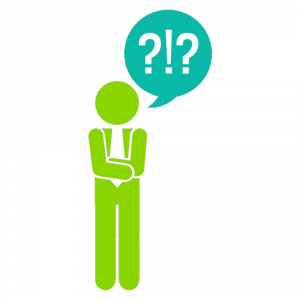 'Selling' an online learning solution to senior management can be tricky – there are lots of misconceptions of eLearning that you'll need to push through, objections you'll need to tackle and explanations you'll need to give.
As an integral part of the Learning and Development department, your job includes convincing senior management that eLearning is the way forward. In order to make sure you get off to a great start in your campaign to move training online, here are seven things that senior management will want to know about eLearning:
1. Why is online learning a good solution? What's wrong with the traditional training the organisation has been doing for donkey's years?
To reassure your boss that making the move from classroom training to eLearning is the thing, you'll need to provide costs and statistics of your current training. How much does, say, one day of workshop training cost the organisation? Don't forget, this isn't just in terms of classroom hire and booking a tutor. How much will be lost in daily sales? What about travel expenses, lunches and accommodation?
Compare this to the possible costs of online learning. While the initial costs may seem large, once you factor in the fact that learning can be conducted outside of working hours, employees don't need to be ferried around or given lunches, and they won't miss a day working, you can see that eLearning might just be the solution your organisation has been looking for.
2. Or, we already have an LMS – why do you want to change it?
This is might be more tricky to answer, particularly if your current LMS has been a bit of a disaster. Of course your bosses will be hesitant to sign off on another hare-brained idea if the last one wasn't exactly successful.
What does the new LMS have that your previous or current platform doesn't? What is it capable of, and – this is really important, so write it down! – how will it ensure a better return on investment?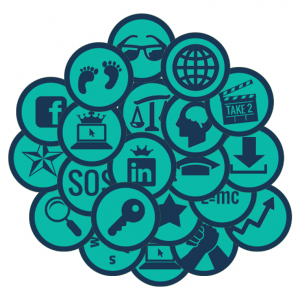 It's no good telling your boss that this new LMS has gamification features and social functionality – if you don't explain how this will improve learner engagement and motivation, and therefore knowledge, there's no reason for them to give credence to your suggestion.
3. How will you engage learners?
Online learning has a bit of a reputation. It can be seen as boring, dull, tedious, poorly-executed and ineffective. That's why your boss will ask you how you'll overcome these things and make learning enjoyable and engaging for learners. Have you thought about how exactly you will engage learners?
Some options are:
– Gamification
– Game-based eLearning
– Social and informal learning styles
4. What will the ROI be?
So, you've told senior management that an LMS will save your organisation money, engage learners and make learning fun. But we all know that at the end of the day, return on investment is important. Are you able to give an estimation of ROI? If you're struggling, check out our white paper on how to make sure your LMS is delivering ROI:
5. What about our HR system? We paid a lot of money for that!
Most good LMSs are pretty clever in that they will interact or 'integrate' with other software services. Our Academy LMS, for instance, will integrate with intranets, HR systems, CRMs and products like Salesforce and Workday. It's really simple – find out more about integrations here!
6. How long will it take to implement?
If everything is sounding good so far, senior management might be wondering how long it will take to implement this wonderful new system. The answer? Well, that entirely depends! Do you want integration work completed before you launch? Do you want to roll out the training as part of a larger marketing effort? Of course, this also depends on what LMS provider you choose – we can go from first contact to launch within just a few weeks!
7. What about creating eLearning, though? Isn't that costly and difficult?
Not always! With Genie, our game-based authoring tool, you can create really engaging eLearning in two shakes of a lamb's tail – or two rubs of Genie's lamp! We're not quite ready to tell you all about Genie right yet, but check back soon to find out more!
When you can answer all these questions clearly, concisely and confidently, you'll be in a great position to really put forward your online learning idea – and if you need a bit more help, check out the white paper we wrote on all the common objections we've heard: