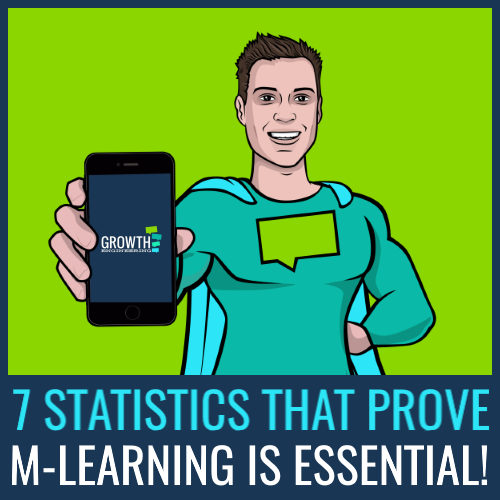 7 Statistics That Prove mLearning is Essential!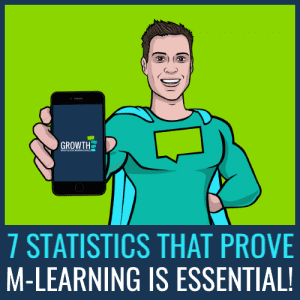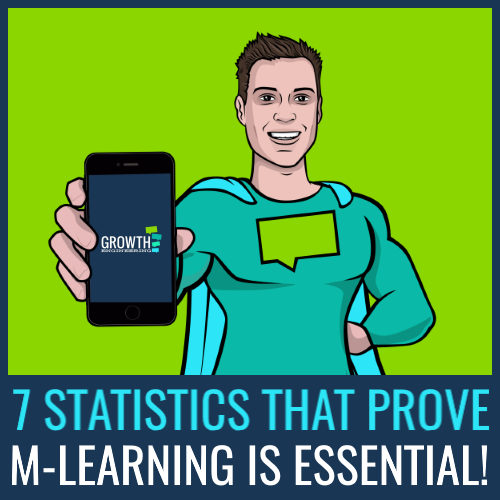 Without statistics, how would we know that 0.3% of accidents in Canada involve a moose? Would we just assume that it's a good idea to let a 'moose loose about this hoose'? Look Canada, as the statistics have proven, it's not.
Now that we've successfully dealt with the moose situation, let's move on to something we're very passionate about here at Growth Engineering- Mobile learning and how it can benefit you and your learners…
1)  64% find accessing workplace learning from a mobile device essential or very useful! 
When pondering the deeper questions of the world, more and more of us reach into our pockets to 'Google', 'Bing', or for those refusing to accept the dawn of a new millennium, 'Ask Jeeves'. In the words of futurist Ray Kurzweil, "Mobile phones are misnamed. They should be called gateways to human knowledge" …high praise indeed!
These gateways have now found their way into the workplace where employees are turning to smartphones for answers. With the desire for mLearning already in place, now is the perfect time to take advantage and help learners fulfil their potential!
2)  43% improved productivity when compared to non-mobile users! 
You should be doing everything in your power to maximise productivity and a study in 2014 showed just how effective mobile learning is. If your employees are at their most productive, then your business is at its most successful!
3)  89% of smartphone users download apps- 50% for education!
Appy Days! The idea of learning on a mobile device isn't an alien concept, half of all app users already do it! This is excellent news for your business as you'll be delivering workplace learning content on a platform that your learners are perfectly comfortable and willing to engage with!
4)  76% of learners use their own device!
If just over ¾ of your workforce brought their own computers to work, just imagine how much money you would save! Well with mLearning most of your employees will be able to do their workplace training with a device that they already own. Build it and they will come? More like someone has already built it, bought it and they are banging on the door to come in!
5)  71% increase appeal to millennial learner
Gallup research shows alarming trends in employee engagement. The research found that only 31% of employees are engaged with their work, and that millennials are the least engaged group (28.9%). Is it a bird? Is it a plane? No, it's mLearning to the rescue! Get the future of your workforce engaged in learning and your business will continue to go from strength to strength!
6)  52% of people that use mLearning use it in bed after waking up 
Before your employee falls prey to mixing orange juice with toothpaste, they are in bed filling their minds with glorious mLearning knowledge. This level of user engagement is the true power of mLearning!
7)  46% use mLearning in bed before going to sleep
Is mLearning better than sleep? Well 46% of its users seem to think so! They either took a moose to the head or mLearning is the stuff dreams are made of!