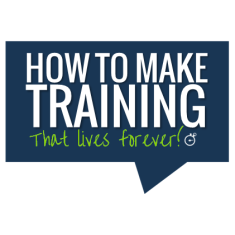 Developing your sales talent isn't easy. There are a number of challenges to overcome, obstacles to hurdle and pitfalls to avoid before arriving at the finish line. Delivering a programme on time and on budget often seems to be a Herculean task. Getting learners engaged with the training content can be an uphill battle. But don't worry: Growth Engineering are sales training experts and we're here to help.
Here are our five top tips to ensure your sales development programme gets off the ground without hitting any nasty snags. Read on and learn how to create a training programme that with live forever in learners' memories!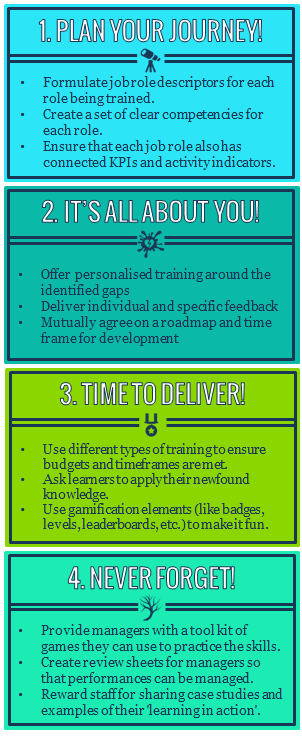 1. Aim for the sky: define what good looks like and communicate it
Journeys are a lot easier to complete if you know where you're going. As a starting point you should assess the challenges to your business, formulate the appropriate learning objectives and create suitable targets to ensure you don't fall behind.
2. Me, me, me: make the training personal
Learning's more fun when you're at the centre of it. All training content should be tailored to ensure it's as personalised as possible. Online learning can use data input boxes to carry this off.
3. The main event: deliver training in the right way
Preparing for a successful training programme roll out takes bucket-loads of time, so don't get caught with your pants down! Consider the options, the timeframe and the budget. Think about how you will engage your learners and how you will make the learning as fun as possible.
4. Make it stick: reinforce and embed training
Training should eventually transform into 'the way we do things around here'. It shouldn't be here today, gone tomorrow. It should be here today, tomorrow and the day after. To make this happen the training needs to be super sticky. It needs to leave a permanent imprint on the learner's mind!
5. Do it all over again: provide a succession-planning framework:
This framework will allow you to clarify and communicate the career ladder to your team. This will ensure that they are fired up, ready for their next challenge and ready to start their next learning adventure.
—
Growth Engineering's multi-award winning approach to sales training, 'The Sales Academy' wraps up competency assessments, online sales training delivery, reporting, classroom booking and social learning into a one-stop learning shop designed to help learners unlock their full potential. Want to find out more? Check out the downloadable document below!