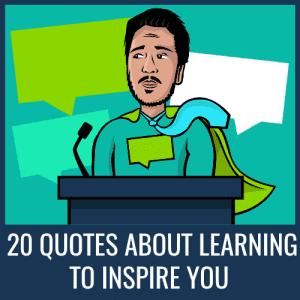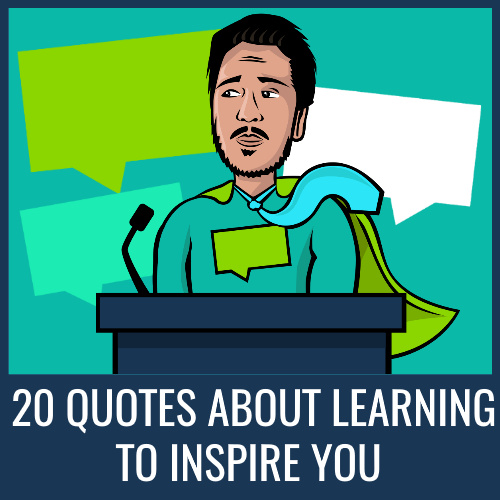 Here at Growth Engineering, we love quotes about learning. We're big believers in the importance of lifelong learning. We think that there is always something new to learn and that our learning journeys should never come to an end.
And it seems we're not the only ones who think this way! History is full of visionaries who have their own strong convictions about the importance of learning. So we invited them along to our social learning platform to share their best personal growth quotes.
Who knows, maybe they're just the motivation you need to continue pushing your self-development forwards!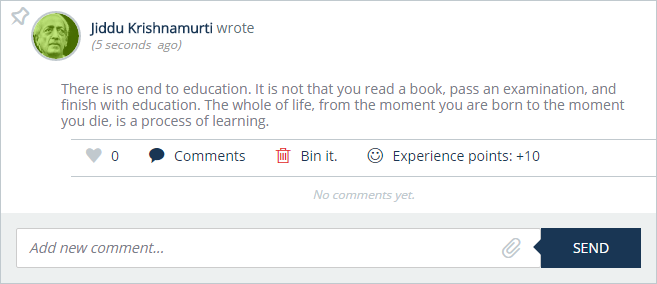 1. "There is no end to education. It is not that you read a book, pass an examination, and finish with education. The whole of life, from the moment you are born to the moment you die, is a process of learning."
– Jiddu Krishnamurti
---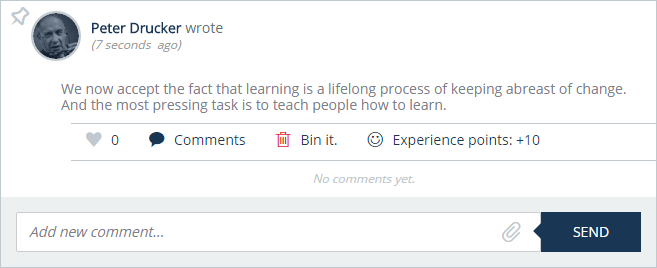 2. "We now accept the fact that learning is a lifelong process of keeping abreast of change. And the most pressing task is to teach people how to learn."
– Peter Drucker
---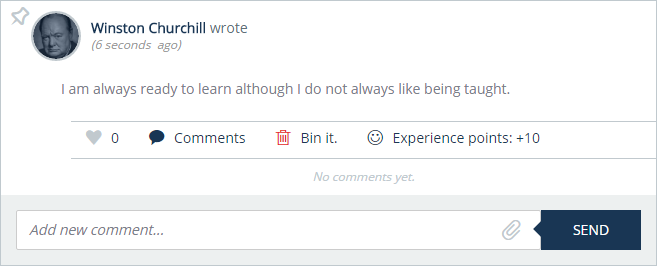 3. "I am always ready to learn although I do not always like being taught."
– Winston Churchill
---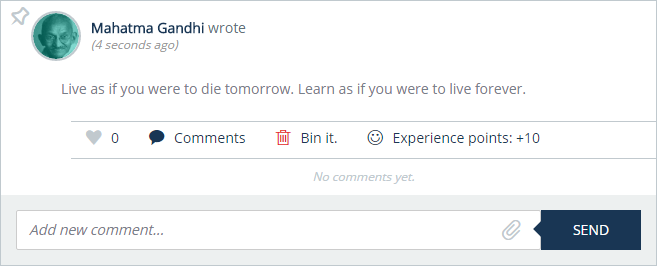 4. "Live as if you were to die tomorrow. Learn as if you were to live forever."
– Mahatma Gandhi
---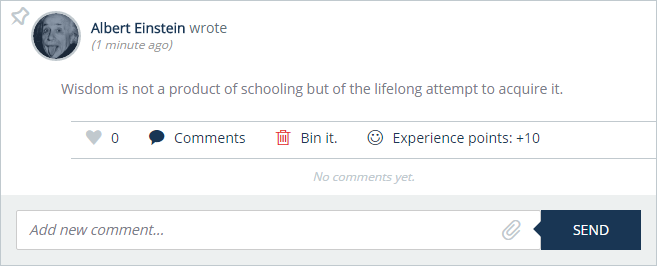 5. "Wisdom is not a product of schooling but of the lifelong attempt to acquire it."
– Albert Einstein
---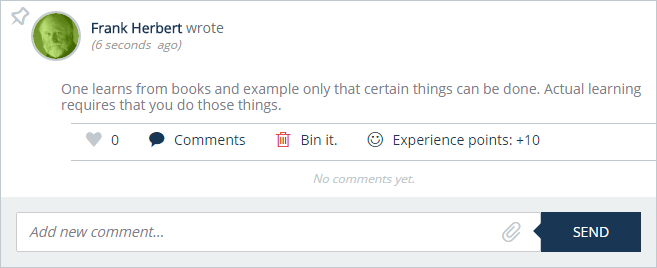 6. "One learns from books and example only that certain things can be done. Actual learning requires that you do those things."
– Frank Herbert
---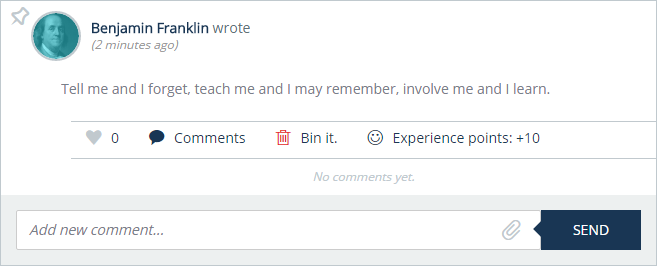 7. "Tell me and I forget, teach me and I may remember, involve me and I learn."
– Benjamin Franklin
---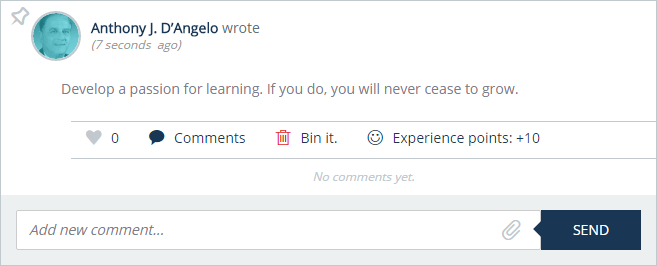 8. "Develop a passion for learning. If you do, you will never cease to grow."
– Anthony J. D'Angelo
---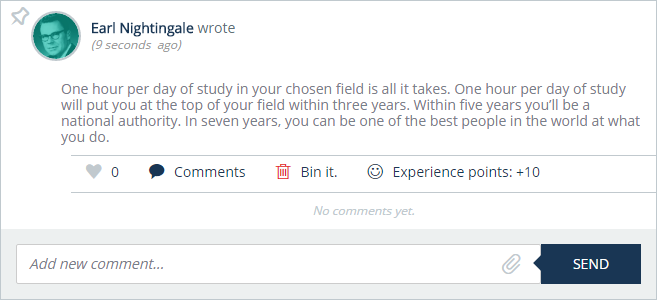 9. "One hour per day of study in your chosen field is all it takes. One hour per day of study will put you at the top of your field within three years. Within five years you'll be a national authority. In seven years, you can be one of the best people in the world at what you do."
– Earl Nightingale
---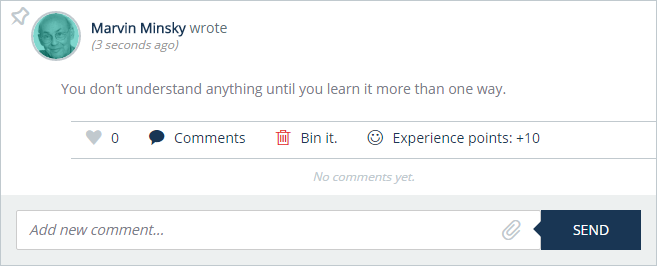 10. "You don't understand anything until you learn it more than one way."
– Marvin Minsky
---

11. "He who laughs most, learns best."
– John Cleese
---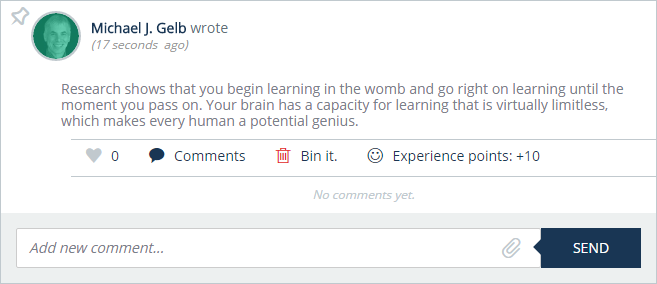 12. "Research shows that you begin learning in the womb and go right on learning until the moment you pass on. Your brain has a capacity for learning that is virtually limitless, which makes every human a potential genius."
– Michael J. Gelb
---

13. "Spoon feeding in the long run teaches us nothing but the shape of the spoon."
– E. M. Forster
---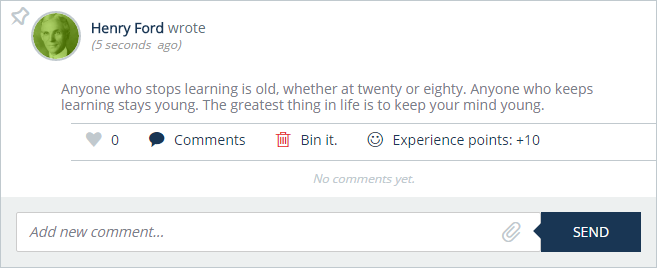 14. "Anyone who stops learning is old, whether at twenty or eighty. Anyone who keeps learning stays young. The greatest thing in life is to keep your mind young."
– Henry Ford
---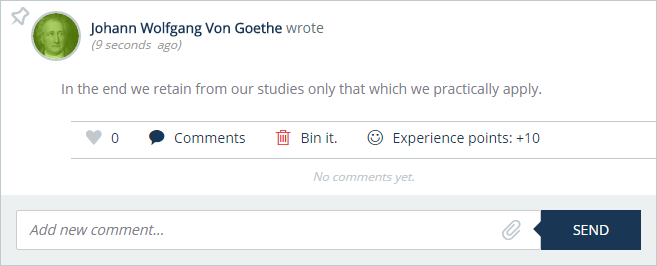 15. "In the end we retain from our studies only that which we practically apply."
– Johann Wolfgang Von Goethe
---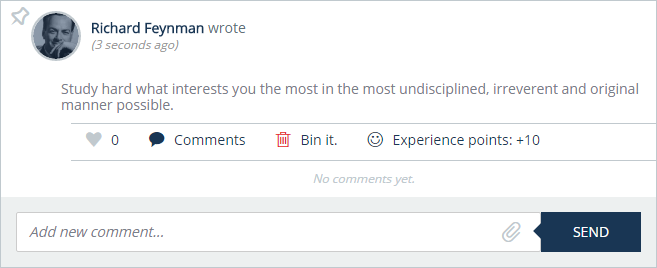 16. "Study hard what interests you the most in the most undisciplined, irreverent and original manner possible."
– Richard Feynman
---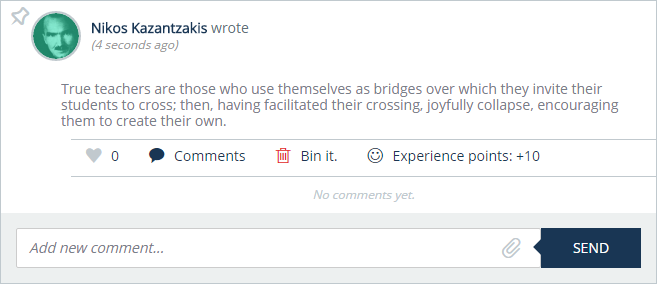 17. "True teachers are those who use themselves as bridges over which they invite their students to cross; then, having facilitated their crossing, joyfully collapse, encouraging them to create their own."
– Nikos Kazantzakis
---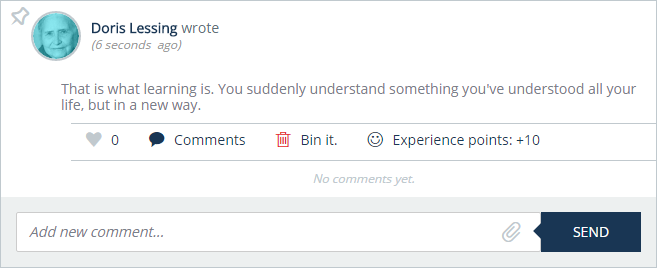 18. "That is what learning is. You suddenly understand something you've understood all your life, but in a new way."
– Doris Lessing
---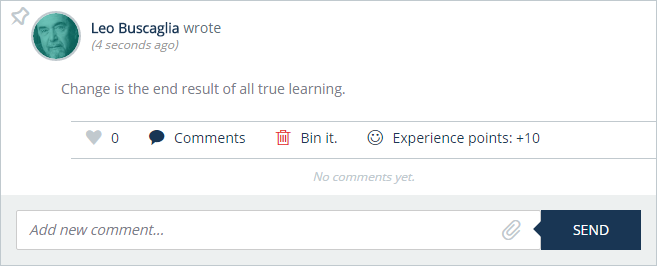 19. "Change is the end result of all true learning."
– Leo Buscaglia
---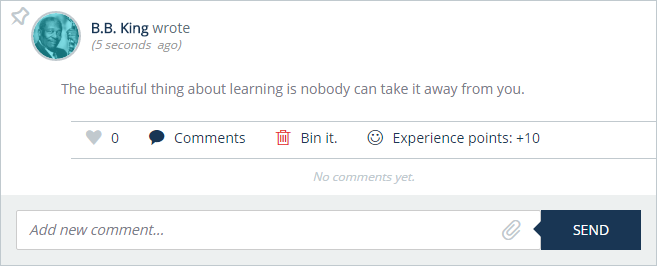 20. "The beautiful thing about learning is nobody can take it away from you."
– B.B. King
---
So there you have it – 20 slices of wisdom in one delicious cake of inspiration! Which of these quotes about learning resonates most strongly with you? Which one are you going to turn into a motivational poster and hang in the office? Leave a comment below, or drop us a line on Twitter, Facebook or LinkedIn!
The images above are actual screenshots from our award-winning social learning platform, the Academy LMS. If you want to learn more about social learning and how it can transform your training, click the button to download our white paper!