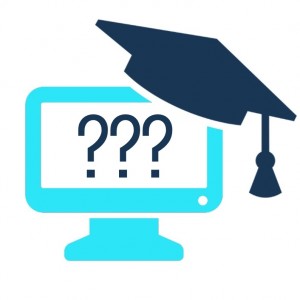 So, it looks like all of the cool kids will have authoring tools by the end of the year. According to the 2014 Training Industry Report, 37% of companies intend to purchase authoring tools/systems in 2015. If you count yourself among that number, then firstly, welcome to the cool table! Now you've got the fun job of choosing one of the many eLearning authoring tools on the market.
Of course, you know what your business needs, but just because we're a helpful bunch, here are a few things to look for when it comes to picking the right content authoring tool.
Easy to use
Life as an eLearning developer is complicated enough. The last thing you need is an impenetrable user interface. This is particularly important when it comes to collaborating with other team members who might not be as tech-savvy. Keep your authoring tool simple, and your eLearning can shine to its full potential!
Flexible options
Not all eLearning authoring tools are born alike. Some let you build content around rigid templates (which is handy if you have a huge workload) and others give you more creative freedom (provided you read the 500 page user manual). Before you choose your Authoring tool, decide which is most important to you and how much time you have to dedicate to these projects.
Fits your team
Examine what you already have at your disposal. Do you have access to a top-notch development team with plenty of time on their hands? If you do, you're one of the lucky ones! If you're not that fortunate, you'll probably want a simpler authoring tool that won't require too much extra development.
Mobile ready
Who uses desktops any more?! Nobody, that's who! With the rise of 'Bring Your Own Device' (BYOD) initiatives in online training, the tide is turning towards mobile learning. This is mainly because mobile learning works – because the learners can consume training wherever they go, they tend to study, on average, 40 minutes more per week! If you don't want to miss out, make sure your authoring tool can support mobile learning.
Reporting
Check that the exported unit conforms to SCORM/AICC standards. It's possible to run an eLearning campaign without the need for reporting options, but it would be pretty foolish to do so. Don't you want to calculate the return on investment you're getting from your training content? If you're not reporting and analysing the results, you'll be unable to learn from your mistakes and you won't know for sure what's going right and what could be improved.
Compatibility
Will your snazzy new authoring tool work with your faithful old learning management system? It's easy to assume that they all will, but it's not always the case. If you need your authoring tool to integrate with your LMS, be sure to check!
Quiz creation
You don't want to spoon feed your learners with a click-through slideshow. Quiz questions are a must if you want to inject a little interactivity in your eLearning. Do your research on this point when you're shopping around and make sure you find something that's easy to use, and that gives you plenty of question types (both qualitative and quantitative).
Multimedia support
A hundred years ago, people would have been satisfied to learn from a book that didn't even have any pictures. We've moved on a bit since then and now, your learners will only be engaged if you dazzle them with gorgeous images, clear audio and high-quality video content. An ability to handle an array of multimedia asset types is a must!
Collaborative options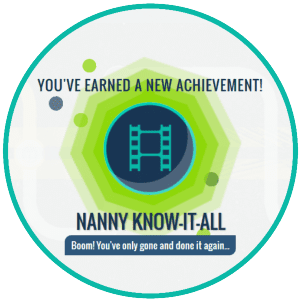 Collaborative eLearning authoring is a growing field, and now is a good time to get involved! Having a collaborative authoring tool lets you assign custom roles, log in from anywhere and keep tabs on how each project is developing. Some of them can cut your development time right down by allowing for live, real-time client reviews. If you're looking for something to really spark things off in your eLearning department, keep your eyes open for collaborative features!
Fun
You might think that making your eLearning fun, is an optional extra – a 'nice-to-have'. Well, we're advocates of engagement here at GE, and we've got buckets of statistics proving that people learn more when they're enjoying themselves. When you're choosing an authoring tool, look for something that offers gamification options or, better still, find an authoring tool that creates game-based eLearning!
Keep these tips in mind when you go off a-hunting for a new way to create eLearning and you can't go wrong! Alternatively, save yourself some time by hopping aboard the good ship Genie! Follow the link below to try our game-based, collaborative authoring tool for yourself!