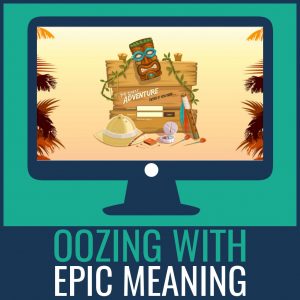 Over the past few weeks, we've been talking a lot about Epic Meaning. We've covered everything from what it is, to how to infuse it into your learning solution, to how to maintain it on an ongoing basis.
Now that we've established how to give a learning solution Epic Meaning, it's time to look at some examples of Epic Meaning done right!
We work with some amazing companies who make the most our Academy LMS and its customisation features. Here are a few Academies which absolutely deliver on Epic Meaning!
[us_separator type="default" icon="fas|star"]
GAME
One look at GAME's Academy and you realise you're in a gamer's paradise!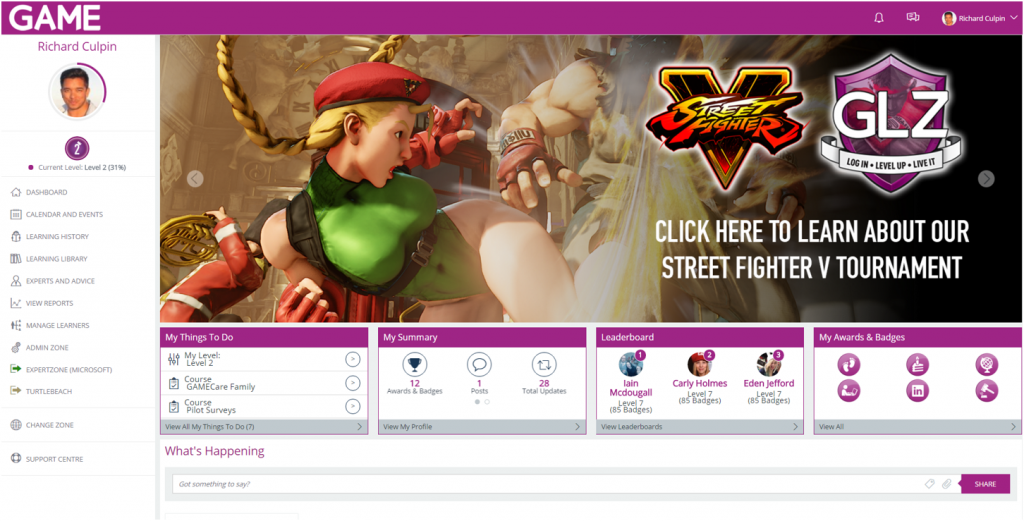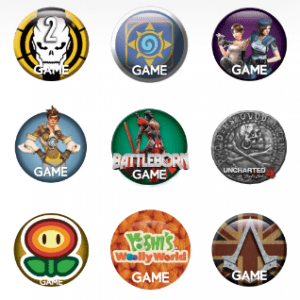 Their big, vibrant banners are regularly updated as new games are announced and new content is launched. For special events, the whole platform's colour scheme and wording are changed. For example, when the new Star Wars film hit the cinemas, the User Dashboard became the 'Jedi Council' and the Content Library became 'Force Training'. Keeping things fresh ensures that learners come back to the platform regularly to see what might have changed.
Since the Epic Meaning is delivered through gaming imagery, this extends to the badges learners can earn on the platform. Each of these is completely unique and designed to fit the game the learner is learning about.
GAME's platform is a perfect example of how spending time on engaging design-work can go a long way towards infusing your LMS with Epic Meaning!
[us_separator type="default" icon="fas|star"]
Tusker
Tusker's superhero imagery resonates extremely well with us here at Growth Engineering!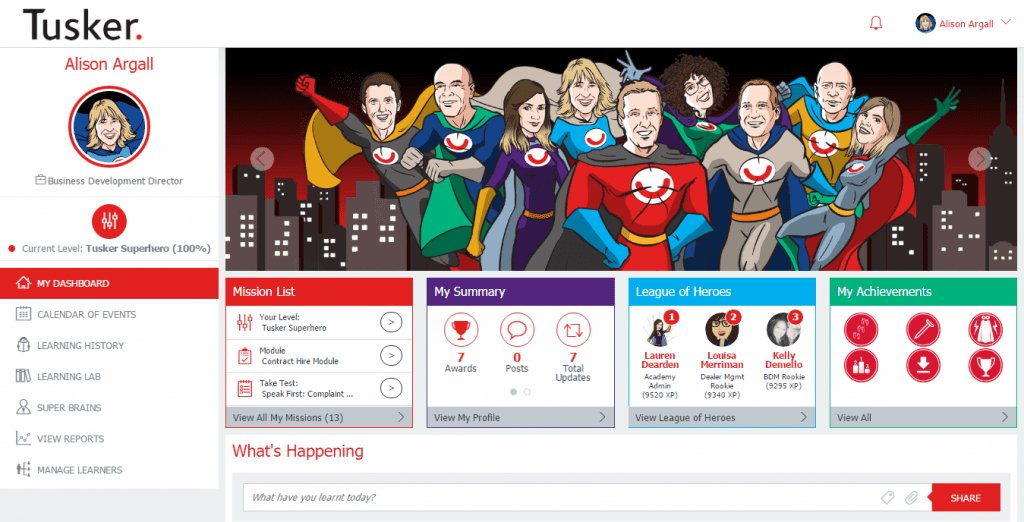 As soon as learners log on, they recognise their colleagues in their superhero guises. This makes them want to become a superhero themselves, getting them engaged from the get-go.
The first piece of content the learner stumbles across is an amazing welcome video showing them around the platform. Of course, this video is also full of superheroes, who whizz past in each scene to drive that Epic Meaning home further!
Personal Group
Personal Group's learners are in no doubt about what they're embarking on – an adventure!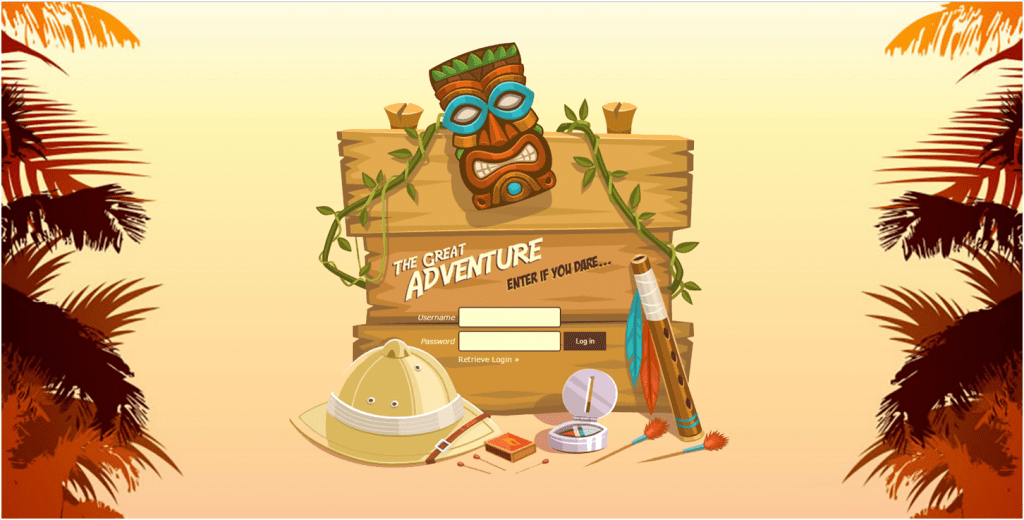 This exciting login page sets the tone perfectly. Before a learner has even signed into the platform, they're already engaged and ready for anything.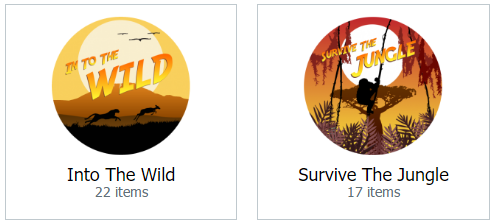 The adventuring theme is continued throughout the platform. Banners on the User Dashboard tell the learners that their training experience will be akin to crossing raging rivers, climbing the highest peaks, and traversing vast deserts.
The theme even extends into the Content Library. As the learner works through their training, they'll be heading out into the wild and surviving the jungle!
[us_separator type="default" icon="fas|star"]
Now that you've seen how good an LMS can look when its dripping with Epic Meaning, perhaps it's time to do it for yourself.
Why not download our free Engagement Engine Workbook? It will help you plan out a learning solution using gamification, social and personalisation, that's sure to deliver Epic Meaning and engagement to every single one of your learners!
[hs_action id="13532″]