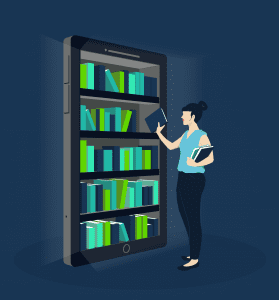 Creating a proactive knowledge sharing culture in the workplace is essential for every learning management programme.
This is because learners are the lifeblood of LMSs and mobile learning apps alike.
Without knowledge sharing and learner interaction, your platform would be as barren as London Zoo in the Winter, or the island of Palmerston. 
The benefits of a knowledge-sharing culture are plenty.
It builds intellectual capital, it helps develop team-bonding and will help maximise the ROI of your training spend. 
In fact, Fortune 500 companies lose roughly $31.5 billion a year by failing to share knowledge. 
Once established, a knowledge-sharing culture will be a self-propelling process between colleagues. But it's not always easy to get the ball rolling.
So what are the different ways in which you can proactively inaugurate a knowledge sharing culture? 
Firstly, What is a Knowledge Sharing Culture?
A knowledge-sharing culture is a form of social learning that can be achieved via online learning or face to face. It's a way of banking and sharing in-house knowledge that you can't always learn in training programmes. This vital source of information is what is known as intellectual capital, and whether they know it or not, every organisation in the world relies on it. In fact, a recent research paper argues that financial capital fundamentally relies on intellectual capital. 
Check out what our very own Juliette has to say about the matter:
Creating a Knowledge Sharing Culture
Now we know what it is, and its value, how do we introduce a proactive knowledge sharing culture into our learning campaigns? Here are eight ways:
1. Encourage Team Bonding
Team bonding is pivotal to social learning. Without a sense of community, the motivation to actually share information will be limited. A study by the Kenexa Research Institute found that 50% of the positive changes in communication patterns within the workplace can be credited to social interaction outside of the workplace. 
Like any relationship we have in life, if you feel you a bond with someone, you're more likely to engage in helping them. With this in mind, a successful knowledge sharing culture can be accredited to bowling, restauranting, sports events, theatre and go-karting!
Time to organise that work outing!
2. Employ Virtual Rewards for Sharing Incentives
Sometimes we need external motivators in order to play nice! Like when coffee shops offer you a free coffee with a stamp card if you play nice and return. This is what we call being extrinsically motivated.
Admins can extrinsically reward knowledge-sharers by employing gamification. This can include gamified tools such as experience points (XPs), leaderboards, and virtual badges. 
There are four types of virtual badges on The Academy LMS. These are:
Badges:
Simple but effective, badges can be given out for a learner completing a single piece of content. 
Awards:
Awards are gifted to those who complete whole training curriculums. Learners can even print these out and pin them on their wall to show off as a tangible certificate! 
Praise Badges:
Only managers can award praise badges for individual efforts, which makes them even more sought after.
Achievements:
Achievements are particularly relevant when talking about a knowledge-sharing culture. They're only handed out when a learner shares something on the social news feed. Naturally, this is where a knowledge-sharing culture gets a real boost as there's an external motivation to do so.
3. Offer Real-Life Rewards
Some colleagues will be more incentivised to share their knowledge with the dangling hope of real-life rewards, rather than virtual accolades. Yes, our wages are a great extrinsic motivator for working, but like a curious cat, extrinsically motivated workers are always looking for that extra bit of cream on top… 
Real-life rewards can be anything from free lunches with the management, to vouchers for online retailers, to discounts for local shops. A big motivator for chocolate lovers! 
 4. Let Employees Know the Value of Their Knowledge
Sometimes it's the case that an employee simply doesn't feel that their knowledge is worth sharing. Who would want to know tips on blog writing, for example?! Well if one person in your team does, then you haven't wasted your time. 
This is exactly why some employees need to be encouraged to share their wealth of knowledge with everyone in the team. The employee will grow in confidence for doing so, colleagues get to skill-up if they so wish and you'll start to grow an in-house knowledge bank to delve into any time you need it. 
This sense of self-worth and mastery is what we refer to as intrinsic motivation. Intrinsic motivation is an internal reward you give to yourself. A mental pat on the back, if you will. You may get the same warm glow of accomplishment when you finish a long book, for example. Once your colleagues share their knowledge and get a taste for it, then it can be a moreish process!
Bonus Note: Attach your employee's name to the shared content so any praise can be directed their way. 
 5. Identify and Capitalize on your Knowledge Experts
In every organisation, there's a cluster of people who stick out as brainboxes in certain areas. We all know the ones! We can't put our finger on why, but there's a certain something about them that makes them extra knowledgeable. These experts aren't necessarily managers, and they don't always broadcast their proficiency. 
Capitalise on these brainy individuals by giving them a platform to share their wealth of knowledge! If they need an incentive, then check back to two and three!
6. Include Them as Job Requirements
A lot of employees will not even think about knowledge sharing as it's not an obligation. Plus, most of us are so busy that we simply don't make the time! If we make knowledge sharing a job requirement from the offset, then it'll soon be embedded into the psyche. Before long, knowledge sharing will become as natural as liking Bill Murray! 
7. Personalise Your Training Programme
By tailoring your training programme, you'll be making your content more accessible, more visually appealing and more engaging to the learner. In turn, this will be a place they'll want to return to and share knowledge again and again. With our learning solutions, you can add your logo, customise your colour palette, and customise your banners as well as a host of other customisable features. The point is, it's the little touches like this that make your platform all the more engaging. Making your team feel like a part of a community who want to share is key. 
8. Create Knowledge Sharing Clubs
So you've got a bank bulging with knowledge, now you need somewhere to share it. This is where social clubs come in…
Our solutions allow admins to create social clubs about anything they want. From an onboarding group to the best places to go for lunch near the office. How about creating a social club for knowledge sharing, considering it's what this blog is about?! 
Clubs are not only a fantastic way to share knowledge, but they can help build a sense of community and rapport with one another. 
Bonus Note: Clubs can be great digital hubs to welcome ideas and knowledge from departments situated all over the world. Your office in Dubai might be able to teach your Graphic Design team a thing or two, and vice versa. 
Final Word
It comes as no surprise that creating a proactive knowledge sharing culture is all down to the people. Your workforce is the lifeblood behind knowledge sharing, so you have to invest in them. 
Add a touch of personalisation to your knowledge sharing base. Create social clubs where communities can gather from across the world to share knowledge. Locate and encourage your top in-house experts and incentivise them to share their wisdom with us mere mortals! Offer intrinsic and extrinsic motivators in return for tips, advice and worldly work experience.  
Businesses are beginning to think about knowledge on the same terms of how they think about financial assets. Intellectual capital is kind of a big deal! Check out our awesome guide to intellectual capital here!