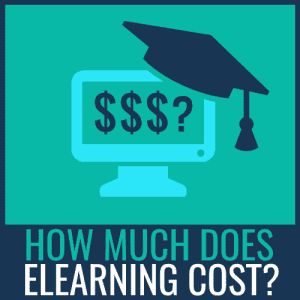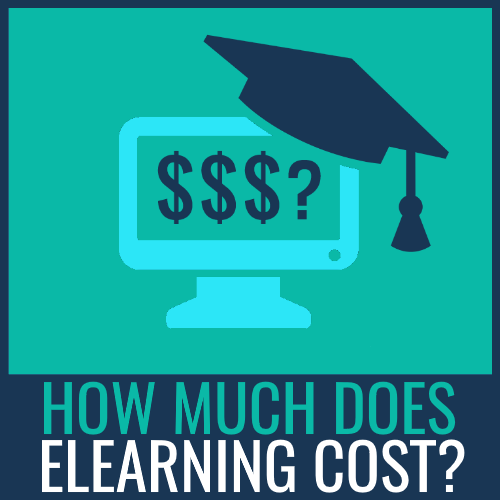 Learning managers are interested in one thing – training their employees in the most effective way possible. But no matter how much they stress the importance of employee training, the finance department will always come back with the same question: "How much does eLearning cost?"
We've all heard the horror stories: "I only wanted one simple eLearning unit and they tried to charge me £70,000!" and "Company A quoted me £15,600 less for my online learning modules than Company B – how can Company B rip off its clients like that?" Or what about: "They quoted me £2,000 but I ended up paying £20,000 for the training programme I wanted!"
Whether you're sticking to a budget or have bottomless pockets, you need to think about the how much the eLearning costs. Here are a few questions you should ask yourself to make sure you know what you're paying for and what you're getting.
[us_separator type="default" icon="fas|star"]
Who is creating the Training Content?
If you provide all your own training content, you can cut some of the costs of producing eLearning. This means that the eLearning company won't have to bother sourcing, writing and reviewing it – they'll just take your raw content and create SCORM compliant eLearning. Not surprisingly, if you task your online learning vendor with actually creating the content for the eLearning module itself, you'll find the quote will be higher.
Simple topics that don't involve as much research or in-depth knowledge will require less work, and consequently they will be cheaper than really complex brain surgery-style eLearning.
Whatever it is you need – whether you're trying to inform your staff about which fire extinguisher to use in which instance or how Quantum theory applies to your sales process – the eLearning company will need to know early on to get an accurate quote. If you spring complicated content creation on them after they've started working on the unit, don't be too surprised if the cost goes up.
[us_separator type="default" icon="fas|star"]
Is narrative important to you?
Studies have shown that people learn more effectively when the content is arranged in a narrative. You could choose to ignore this evidence, and you'd probably save some money, but you'll have to trade off immediate savings for long-term value.
eLearning developers who can create simple A-to-Z training are ten-a-penny. Vendors who specialise in narrative-based instruction aren't quite so easy to find and of course, they'll charge more. That's not because they realise how rare their service is – it's because it takes more work to create eLearning that performs the dual task of delivering the learning objective and telling a compelling story.
The Discovery Method provides an attractive middle-ground. It involves getting the learner to input their own experiences and thoughts directly into the learning module. Because of the added functionality involved, it costs more than standard eLearning, but the beauty of it is that the learners themselves create the story as they progress through the training unit. Not only does this take the weight off of the production team, it personalises each experience, embedding the training further.
[us_separator type="default" icon="fas|star"]
Do you need localisation options?
If you wantcompliance eLearning for a global workforce, you'll need to create localised training for each region. At its most complex, your training might rely on different legislation depending on region.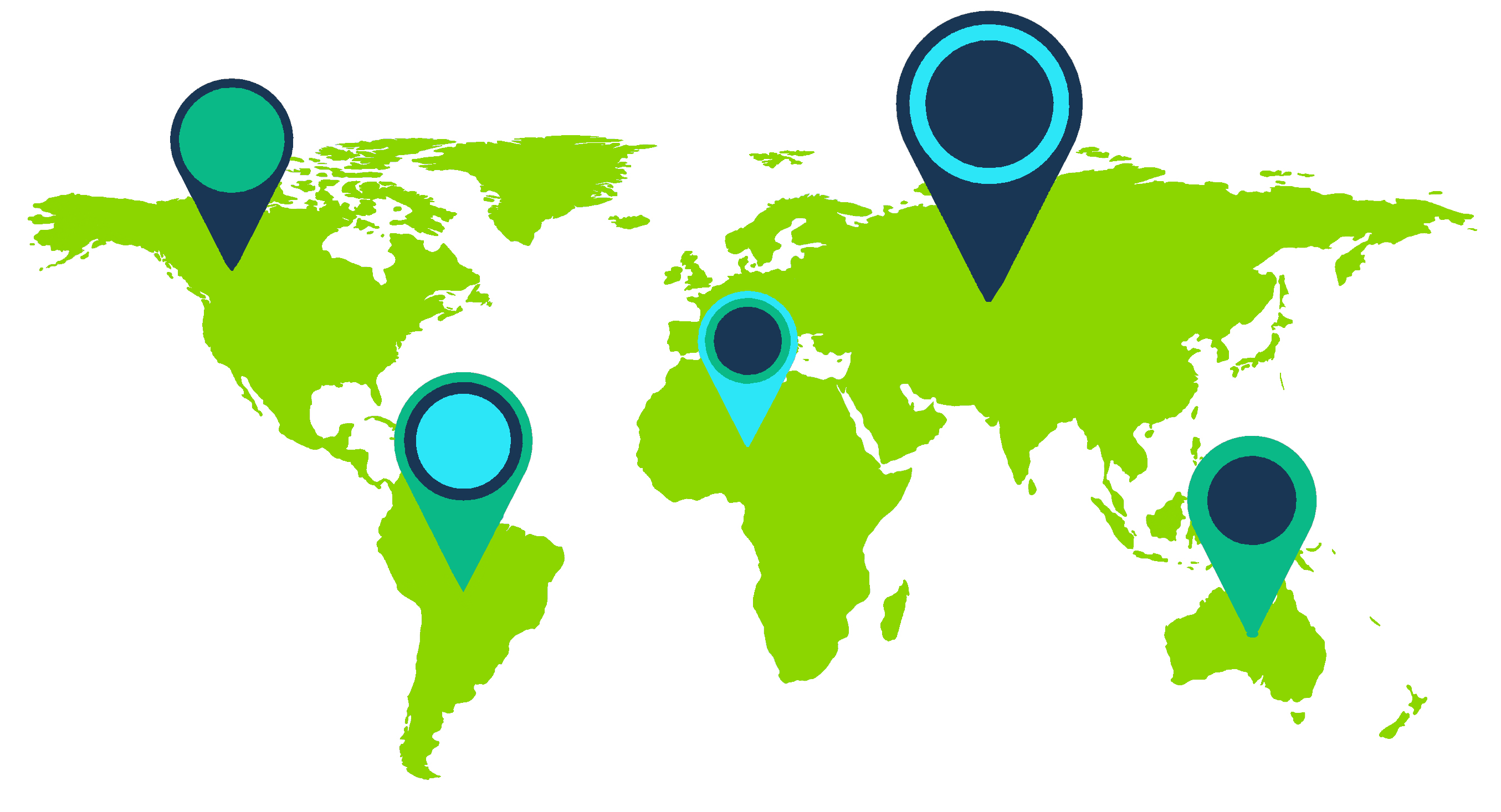 At the bare minimum, you'll need to have the content translated to different languages. Whichever vendor you choose, you'll need to make sure that they deal with a professional translation agency. A lot of budget eLearning developers will deliver reasonably priced eLearning quickly in as many languages as you like. It might shock you to learn that their translation agency will be none other than our old friend, Google.
Google Translate is useful, but when it comes to the finer points of compliance training, it's not up to the task. At best, your learners won't learn anything at all. The chances are your employees might just learn something that contradicts the learning objective. Worse still, it can get your organisation into a world of legal pain further down the line. That's something that will likely cost more than the price of a professionally translated eLearning unit.
[us_separator type="default" icon="fas|star"]
What level of functionality will you include?
You could develop a functional slideshow quickly at no cost using free presentation software. If you want to create eLearning with video, animations and gamification features, you'll need a team of experienced eLearning developers. You'll need to employ the services of:
Gamification experts
Instructional designers
Developers
Graphic designers
Videographers
Proofreaders
Video presenters
Researchers
Voice-over artists
With a basic template you can forgo all the video presenters, voice-over artists and associated costs. However, if eLearning is going to be engaging, reams of text with questions stuck on at the end won't work.
That's not to say that you can't get away with simple eLearning modules. Sometimes it just makes sense to hold off on the extra features or animations. Maybe you've got a really tight deadline, or perhaps the module only needs to be a few slides long.
We're not suggesting you spend where it's not vital. If you're rolling out eLearning to everyone, in all departments, in all countries, consider it an exercise in internal marketing. If you learning content lacks lustre, that's the impression of your organisation that your employees will get.

Even if you don't think image is important, it has to effectively satisfy the learning objective. It's pointless to create a comprehensive library of content if your employees get bored before they can complete it.
Advances in technology have raised the bar for UX and it's only right that eLearning content follows suit. The more time, effort and functionality you add to your eLearning, the more it will cost – that's the simple reality. You shouldn't be asking yourself how much it costs – you should ask your self how much it's worth. If you can deliver a learning objective that sticks with your employees – that, friends, is priceless.
Do you need an online learning solution that pays for itself? Get in touch with the team at Growth Engineering and let us find the best training to suit your budget.