A lot of people think that work and fun are two separate things, but at Growth Engineering, we know different. Fun makes people happy, happiness creates engagement and engagement is the fuel that boosts productivity and lets your business grow.
In essence, we don't think that fun and work are distinct from each other – we KNOW that a little bit of fun can make a huge difference to your work.
Don't just take our word for it – we've done the research and we've put this video together, just for you, to show you why happiness at work is so important.
As we've said, we're advocates of enjoyment in the workplace – you could say that we believe it's a FUNdamental part of our values (sorry).
If you're wondering how to engage your team, your learning and development is the best place to start. If you have a learning management system, it's likely to be one of the few platforms that you have to reach out to all of your employees.
If that's the case, it's hugely important that this platform embraces your company's values in every way but this will count for nothing if you can't engage your learners. Check out this article to find out more about the importance of engagement in your online learning.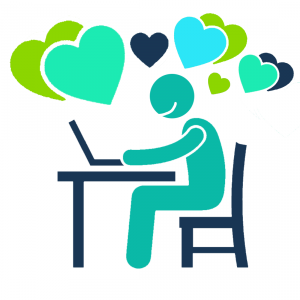 You don't need a bunch of statistics to know that everything just feels easier when you're happy. When you're up against the clock with deadlines, the last thing you need is an attack of glumness. Unhappiness is like a thick, gluey mess clogging up the gears of your business.
Not to worry. If you want to keep your people shiny and happy like an R.E.M. song try our 5 tips to workplace mirth and turn your productivity up to eleven!
Finally, if all of this talk of engagement and productivity has left you gasping for more, here are 5 great TED Talks that explore the subject of happiness from all angles.
At Growth Engineering, we want to help you engage your people and turn them into superstars. If you want to know how we do it, check out our Downloads to choose from our massive library of white papers!