Learning Superheroes
Customer Success Stories
"…I knew it was going to be good, but I didn't expect it to be so phenomenal…"
– Pinda Dhillon, Head of Training Design, EE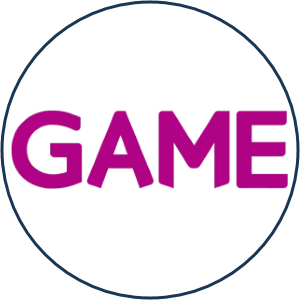 "…it's a perfect match…"
– Craig Mills, Head of Training, GAME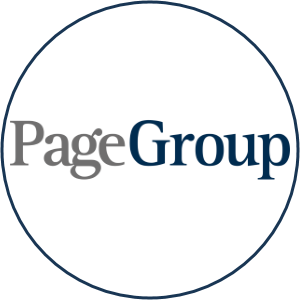 "…we've also had some laughs as well, which has been really important…"
– Angela Webb, Global Talent Director, PageGroup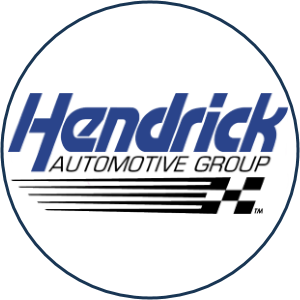 "our learners really just devoured the system – they loved it!"
– David Thompson, Videographer, Hendrick Automotive

WE LOVE OUR CLIENTS
and we want them to become superheroes!
Nothing makes us happier than a happy client. The Academy LMS has been bringing learning excellence to a host of lucky companies, helping them deliver success in every aspect of their business. Aside from great online learning solutions, our clients also benefit from:
Part of the reason our clients are so satisfied is that we always welcome their suggestions. The evolution of the Academy LMS is partly driven by our clients' needs and that's why our Gamified Social LMS has been ranked the best in the world!
Put training in one end and get a return on investment out the other!
Our multi-award winning gamified social Learning Management System is famed for its learner-focused approach. This training and development tactic has produced some truly world-beating results for our customers. But don't take our word for it. The proof is in the pudding.
Check out some of our clients' biggest achievements below.
Through Aggregate Academy, Growth Engineering and Aggregate Industries pulled off the UK's largest ever roll-out of sales qualifications!
275 salespeople earned full ISMM Diplomas, and Aggregate Industries saw value added across the entire business. Their staff were so engaged that 98% rated the learning positively, and there was a 98% pass rate overall.
The success of Aggregate Academy led to the creation of Holcim Australia Sales Academy, for Aggregate Industries' parent company, Lafarge Holcim.
250 of Holcim's salespeople and senior managers are working through full ISMM Diplomas over a three-year programme. Although the programme is ongoing, Holcim has already seen increased sales performance across the business!
The Academy Platform supplied by Growth Engineering is the foundation of our Sales Development efforts. We have almost 200 Holcim Australia employees participating via the Academy Platform.
Growth Engineering are a great partner in our sales success!
Growth Engineering recently teamed with GAME to create GAME Learning Zone. From April-July 2015, GAME's 3,600 learners logged in more than 40,500 times. This is nearly 12 logins per user over the four months, proving they're engaged and keep coming back for more.

GAME has also seen improved sales performance across its product range. For example, their sales teams are encouraged to upsell Toys to Life products to attach them to purchases of compatible video games. Following the training on GAME Learning Zone, the attach rate for these products has increased by 48%!

Sales figures of certain product lines have increased by an average of 37% across trained stores.
A great site which gets better every week. Growth Engineering deliver an LMS which is easy to use and can deliver powerful results. All the tools to manage your learners development and performance and the gamification elements to keep your staff engaged.
Bensons for Beds came to Growth Engineering in 2011 and together we built Bensons Academy. At the time they were making a double digit million pound loss. But just two and a half years into their learning programme they were making a double digit million pound profit.
We've had 1,000 people working their way through the system. We're now approaching 13,000 log-ins, which means that people want to do it. The investment is minimal compared to the performance increase. It's also been about engaging learners. Yes, it's paid for itself, yes it's made the business successful, but most importantly it's made the staff engaged and happy!
Bensons Academy cut the business' attrition rate from 51% to 23%, halving their turnover. In a work force of around 1,800 people, that's approximately 450 fewer people moving on per year, which saves an annual £1,350,000 in on-boarding, inducting and training new starters.
The Bensons team had such success that Steinhoff, their parent company, asked them to expand the programme to include its other UK assets, resulting in the creation of the 'Steinhoff Learning Store'. In its first nine months, Steinhoff Learning Store slashed combined turnover at the three companies by a further 15%! The time it takes to train new starters to become fully effective has also plummeted from 9 months to 6 months – a time saving of 33%!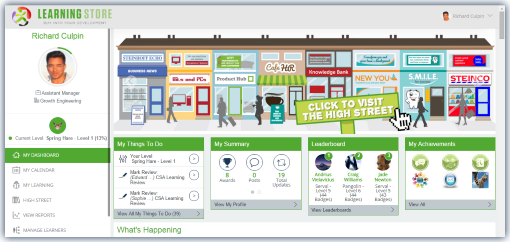 Normally Steinhoff's teams convert sales at a rate of 15-20%. Following their recently launched Comfort Station learning program, they are now converting at 45%. So 1 in every 2 people to try the bed will buy one. If performance continues at the current rate, it could boost Steinhoff's revenue by as much as seven figures!
In 2013 Growth Engineering was approached by Hewlett-Packard and Azlan, the Enterprise Specialist Distribution division of Tech Data Corporation. This resulted in the birth of TD Academy. Data shows that proactive partners who make the most use of TD Academy are now out-performing the rest of the market by 75% in terms of year-on-year sales growth!
I truly believe that the TD Academy platform is delivering the right tools and environment for a great learning experience. Something which is a necessity to keep the attention of today's learners.
Azlan has also seen huge success with its engagement campaigns. As an example, €5,480 was given away in vouchers getting partners to learn about HP One View. Those partners then delivered €31,748,724 in sales. This is an ROI of 5,794:1!
The Customer Charter
Our 7 steps to customer happiness!
Always reach further!
Nothing is impossible at Growth Engineering. Our development team always push the boundaries to deliver what our customers need, when they need it. But we also go one step further – we have our fingers firmly on the pulse of new trends to make sure we can give our customers what they need BEFORE they need it!
DON'T BE BORING!
As the arch enemies of dull online learning, we run everything through the 'smile test'. We don't just want to deliver the results; we want our customers to be as excited as we are! We've seen what's possible and we're here to tell you that online learning doesn't have to be boring – in fact, we won't rest until everyone loves learning as much as we do!
Keep Growing!
We use our own system in favour of any other and we always encourage suggestions and new ideas from within the team. This is why the Academy LMS of 12 months ago was about half as awesome as the one that exists now. We're called Growth Engineering for a reason – we want to encourage growth in everything we do and that's why we can't leave anything alone!
Share the Love!
Individuals don't win wars; armies do. Success means nothing if it's not shared. As such, we make a point of celebrating our clients' successes by putting them forward for prestigious industry awards, like the Brandon Hall Excellence Awards. We love to see our clients earning recognition for all their hard work, especially when we've helped to make it happen!
Be Inspirational!
Everyone in our team is brimming over with energy and passion for learning that really engages people. If we didn't share that energy, we would most certainly explode! We strive to inspire our customers and to help them feel the same enthusiasm that we do – for our own safety, if nothing else!
Solve problems!
We put a lot of stock in customer satisfaction which is why we go all-out when it comes to customer support. Our support systems have evolved in line with our Academy LMS to make sure that any bugs that appear are eliminated immediately and without prejudice!
Stay True!
At Growth Engineering, we're not in the habit of pointing fingers or shifting blame. We have an open and honest culture; we know that it's essential to take responsibility for our actions. If things don't go according to plan, we will always come clean and we will always have a plan to put things back on track.
Find out what we can do for you!