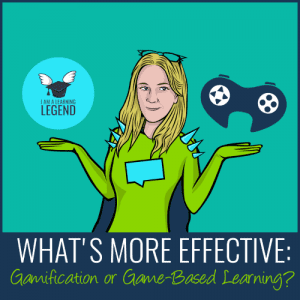 The world of learning and development is changing dramatically and at long last, learning managers are discovering where the real key to success lies. It's not about robust reporting or compliance (although they're also pretty important) – if you want your learning programme to deliver great results, you need to focus on the people taking the learning content – the learners themselves.
Learner engagement is everything. As more and more L&D professionals realise this, the appetite for solutions that encourage engagement has increased enormously. Enter our friends gamification and game-based learning! With so many priorities vying for your attention, you probably don't want to spend weeks and months choosing between the two approaches. You want to know which one will work better and we're only too happy to help you out!
What's so good about Gamification?
Gamification describes the use of game mechanics in non-game scenarios to improve engagement by encouraging participation. These game mechanics include points, badges and leaderboards and are used widely to make otherwise passive systems more interactive.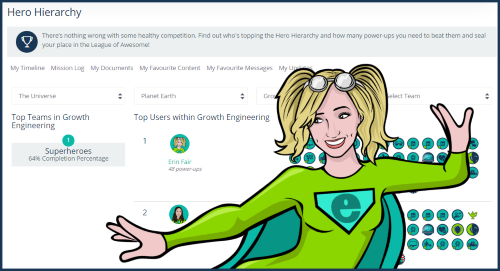 The use of gamification has seen positive results in a number of sectors. Jane McGonigal, author of Reality is Broken and leading gamification advocate, even gamified her recovery process after an injury. She used her experience to develop Superbetter – a self-help app that uses gamification to improve mood and reduce anxiety.
In an online learning context, gamification has been applied to learning management systems to keep learners returning, to encourage friendly competition and to add a logical structure to their learning programme. In essence, gamification turns an LMS into one big game, the aim of which is to be the best learner among your peers. Clients using our gamified Academy LMS have noted a 75% growth in sales among the learners most active on their learning platform.
What's so good about Game-based Learning?
Game based learning refers to the use of games to augment the learning programme. This covers a number of applications including the use of custom designed games to deliver a particular learning objective, and the use of pre-existing games to reinforce a particular concept.
In the latter case, Minecraft, the Swedish Build-and-explore game, has been brought into the classroom to help teach everything from basic electronics to teamwork. As the world of video games becomes more advanced and complex, more opportunities to adapt them into a learning context arise.
Because of their interactive nature, games are inherently more engaging than traditional learning methods, but does this engagement pay off? A study by the UC-Denver Business School suggests so – they discovered that people who played learning games ended up with 11% higher factual knowledge, 14% higher skill-based knowledge, and 9% higher retention rate than those who used other methods.
But which is More Effective?
As we've seen, both gamification and game-based learning have yielded strong results, but which one should you choose? The bad news is that there's no straight-forward answer to that question.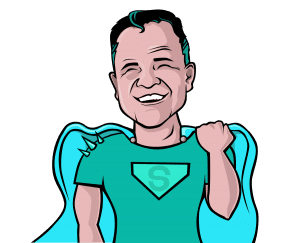 Both have benefits – because it can be applied in so many different ways, gamification is more versatile, but it's something that needs to be applied carefully and with the learning goals in mind at all times.
Although game-based learning only lets you focus on a particular learning goal, it can be a good way to test the waters before deciding to develop a fully gamified solution.
Whichever option you decide to go for, the success doesn't depend on the medium itself – it depends on you. If you're serious about engaging your learners, you'll pull out all of the stops to deliver a winning strategy, however you do it. The more tools you have in your arsenal, the better equipped you'll be to meet that challenge head on.
If you want to try your hand at game-based learning, it's not as tricky as you might think. Genie is our game-based content authoring tool that lets you collaborate with your team and create engaging learning games. Sign up for a demo here and see what it can do for yourself!