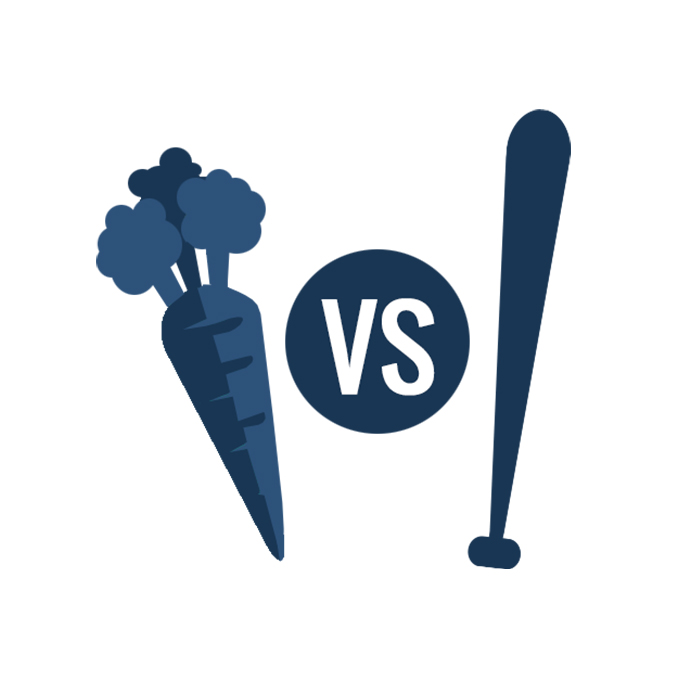 Is your engagement strategy working as well as you'd like it to? When it comes to training and development, it's something you can't afford to ignore. We all know that employee engagement is one of the biggest hurdles in any initiative. This is no less true when it comes to training and development. Because consumer technology has become so advanced, your employees expect a high standard of user experience.
Sadly, your run-of-the-mill legacy learning platform isn't going to hold their attention for very long. Your engagement strategy needs to embrace the same technologies that are used by the majority of the most successful businesses today.
Since 2011, the term gamification has grown enormously in popularity. Now, achievements, badges and leaderboards are becoming standard features in any new release. But how can this help you engage your employees with their training and development?
[us_separator type="default" icon="fas|star"]
FACT 1: Gamification is the most cost-effective engagement strategy
The way we see it, there are FOUR main ways to engage people in their training:
1 – The Carrot (AKA The Promise of Reward): I will give you something if you complete the training, i.e. a new job, a pay rise, or something that will be recognised as an award for your effort and application.
2 – The Stick (AKA Do This or Else!): This approach punishes those who do not do the training. This is typically used in compliance training.
3 – Internal Marketing (AKA Generating Awareness): This approach involves things like sticking posters on the back of loo doors, notices in the canteen and emails attempting to marshal the troops to meet the organisation's training goals. This approach usually needs support from one of the other three methodologies, as these communications can easily be ignored.
4 – Gamification (AKA Let's Make This Fun!): Gamification is the use of gaming mechanics in non-gaming environments. As kids we all grew up playing games, we had leaderboards, we used badges we knew who was in front and who was lagging behind. A gamification overlay on just about anything makes ordinary, humdrum boring things extraordinary. We like to think that gamification takes training programmes from Dullsville to Excitement City!
Gamification is a powerful engagement strategy because it's about the users creating the excitement themselves. If the L&D department provides the learners with the tools necessary to allow them to have fun and draw out their engagement, it's going to lead to long-term training success. We've seen the evidence for ourselves at Growth Engineering. Our clients have seen an average 70% increase in learning activity on their learning platforms since the institution of gamification features.
[us_separator type="default" icon="fas|star"]
FACT 2: to change a culture you need to 'Formalise' informal learning
Research indicates that a staggering 70% of learning happens on the job, 20% by observation of others and only 10% through formal training. In addition to this, most business leaders rate informal approaches (such as on-the-job experience, mentoring and coaching) as having more learning impact than formal training programmes. There are a number of conclusions to draw from this. For a start, if learning is to work it must be social. Learning only truly gets embedded if it's shared, discussed and celebrated.
[hs_action id="14192″]
'The Forgetting Curve' shows how information is lost over time when there is no attempt to retain it. The stronger the memory or the more intense the learning experience, the longer a person is able to recall it. A typical graph of the forgetting curve demonstrates that humans tend to halve their memory of newly learned knowledge in a matter of days or weeks unless they consciously review the learned material.
What's important is repetition, repetition, repetition. Without a social aspect the learning is not reinforced in the memory and it'll soon be resigned to the brain's recycling bin. Goodbye new knowledge, we hardly knew you!
[us_separator type="default" icon="fas|star"]
FACT 3: A happy workforce is a more productive workforce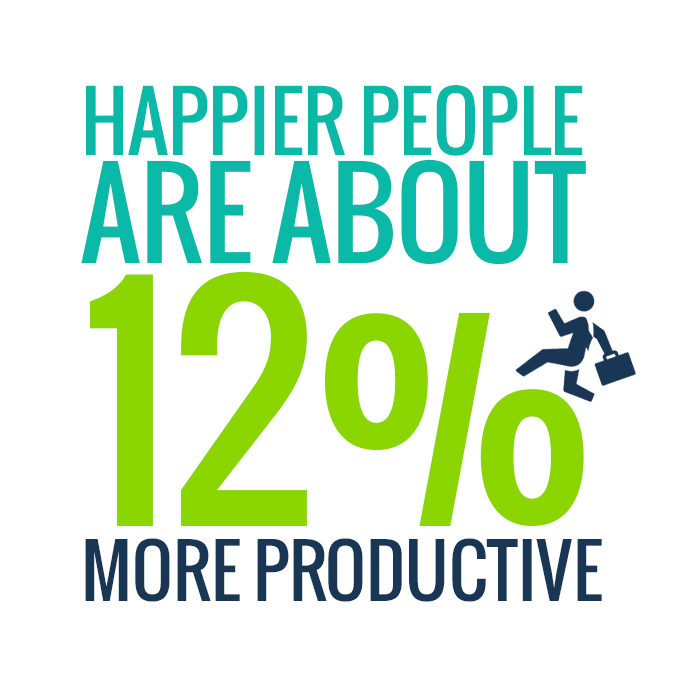 Here's something you probably already knew, but may not have seen evidence of before: happier people are about 12% more productive. The results, published in the Journal of Labor Economics, are based on four different experiments that employed a variety of tactics on a total of 713 subjects at The University of Warwick.
In three of the experiments, the University of Warwick team conducted 'happiness interventions' on some subjects, such as showing them a comedy film or giving them chocolate, food and drink. The people who got the VIP treatment proved to be more efficient at a particular task than those who were operating under normal psychological conditions.
In a fourth experiment, the researchers measured productivity first and then questioned the participants about real-life shocks in their life, such as death or illness. The people who recently experienced pain or trauma were also less productive.
The delivery of positive user experiences through the fun of gaming mechanics has helped our clients get a significant return on their training investment. It just goes to show how important it is to have a strong engagement strategy in place and if gamification is part of that strategy, it's bound to succeed!
Gamification is only one part of the big engagement-driving machine, or as we like to call it, the Engagement Engine. To get your engagement strategy moving at full speed, you need the other two components as well. Find out what they are and how to use them to build your own Engagement Engine by clicking the button below!
[hs_action id="13532″]