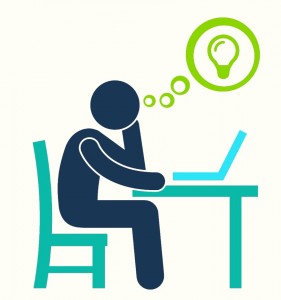 Employee engagement is what all L&D departments, learning technology companies and training providers aim to achieve. Without engagement, training simply won't work. It may appear to work, in that employees might show improved test results directly after training. But lasting behavioural change that training is supposed to cement depends on employee engagement.
A lack of engagement is related to low levels of academic achievement, high levels of boredom and disaffection, and high drop-out rates.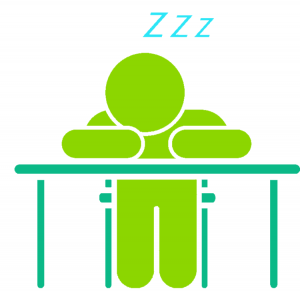 It's a shame, but employees generally view online learning as boring. They coast through their training doing the bare minimum just to keep their managers happy.
So, we know we need to aim for 'engagement', and we know what happens when we lack it. But what does employee engagement really mean? The American Heritage College Dictionary defines engagement as being 'actively committed', to 'involve oneself or become occupied; to participate'.
In their 2009 research paper on school engagement, Fredricks, Blumenfeld and Paris define engagement in three ways:
Behavioural engagement
Essentially this is how we behave when learning. It draws on the idea of participation in an activity – the more willing we are to participate, the more engaged we are. When we're involved in academic, social and extracurricular activities there is more likely to be a positive outcome from the training, and less chance of dropping out.
Emotional engagement
When we have an emotional connection to tutors, our fellow employees, experts, L&D staff and so on, we're more willing to do the work required of us. That's one of the reasons it's so important that learners are encouraged to socialise and communicate on their Learning Management System, and is why gamification – particularly the use of leaderboards, where we can see how other people are doing – helps to motivate us to learn.
Cognitive engagement
If we're happy to invest our time in our tasks, we'll be more thoughtful in our endeavours and more willing to exert the effort necessary to comprehend complex ideas and master difficult skills.
That's not to say one of these definitions is better than the others. In fact, they're more helpful if they are taken together, as they're intertwined. Together, they are able to offer a richer characterisation of learners than is possible when we think of them as single, separate components – because, really, they are never distinct. Our behaviour will always be influenced by our emotions, and the cognitive effort we put in will impact on how we perceive the training.
It's also important to highlight that these components aren't all or nothing. We can be emotionally engaged to a degree just as we can put in a little bit of cognitive effort (e.g. simply memorising the content) or a lot (using self-regulated learning strategies that promote deep understanding).
This suggests that employee engagement isn't a stable characteristic, but is variable in terms of intensity and duration. We can be engaged in the short term, in certain situations, or for a long time consistently across all situations.
And if Fredricks et al. are correct in their assertion that 'engagement, once established, builds on itself', it's vital that organisations make the effort to engage their employees in their training.
We've set out one way that organisations can get employees engaged – read the gamification white paper below to find out how engagement will boost business success!