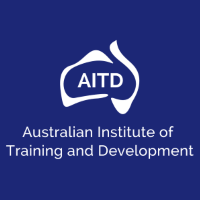 Awards season might be dying down, but we're not ready to slow down any time soon! We've just been named as a finalist in this year's AITD Excellence Awards!
Since 2002, the Australian Institute of Training and Development (AITD) has used these awards to recognise outstanding achievement in learning and development and in organisational development.
That's right, these awards are actually based in the Land Down Under. Not bad going for our UK-based company!
But we can't take all the credit, because this has only been made possible through a close and fruitful partnership with one of our Australian clients, Holcim Australia.
They licensed our gamified, social Academy LMS and used it to build their very own Holcim Australia Sales Academy.
We managed to calm down Juliette Denny, our Managing Director, just long enough to get a few words from her: "I feel like running all the way around the globe to celebrate with our Holcim friends in person! The fact that we're making such big waves on the opposite side of the planet proves just how much impact we're making internationally!"
The category we're up for is 'Best Implementation of a Blended Learning Solution'. But what went into getting shortlisted?
Holcim's blended learning solution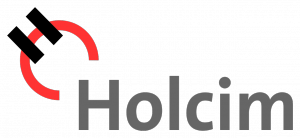 Holcim haven't just licensed our Academy LMS, they've also licensed our high-impact interactive sales training content, which is all accredited by the Institute of Sales and Marketing Management.
They based their learning programme around this content, and turned it into a robust five-stage blended learning solution:
Online learning – Learners complete an online unit which gives them a full overview of the topic.
Applying learning on-the-job – Leaners apply their new-found knowledge back in the real world (Just because we love online learning doesn't mean we forget that this place exists!). Their experiences are recorded as case studies to see how they're getting on.
Face-to-face workshop – Learners prepare work for highly-interactive workshops. Rather than traditional classroom spoon-feeding, these are super-engaging and make sure that everyone gets involved!
Written assignment – Learners go away and spend some time putting together a report to demonstrate their understanding of the topic. Writing something like this for the first time since school might seem scary, but with all the training to this point writing it ends up being a breeze.
Accreditation – All of the learner's hard work pays off, as they end up earning an internationally recognised qualification from the ISMM!
Though a lot of this learning takes place offline, it's all managed through the online LMS. Convenient, eh?
Holcim's results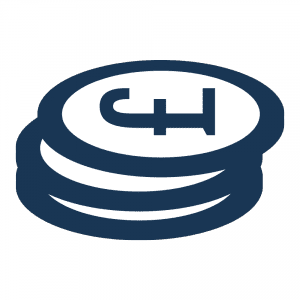 But what has this robust learning programme actually achieved?
Well, since launching the programme, Holcim has seen its sales performance accelerating all across the business.
The learners have also shown enormous levels of engagement with their training. To put this into perspective, the average learner is logging into Holcim Australia Sales Academy a staggering 46 times!
Finally, the chance to earn real internationally recognised qualifications has been a huge morale boost. After the first round of qualifications was awarded, participation rates in the face-to-face workshops jumped from 87% to 94%. This is fantastic, given that Holcim's workforce is spread all across Australia, so getting to the workshops is a genuine challenge for some!
So what next? The AITD Excellence Awards winners will be announced on November 27 at a swanky gala dinner in Sydney. We can't wait!
[us_separator type="default" icon="fas|star"]
If you fancy finding out more about Holcim's fantastic learning programme, check out their case study!
And if you want to see what our Academy LMS could do for you, why not take a free tour?
[hs_action id="7083″]