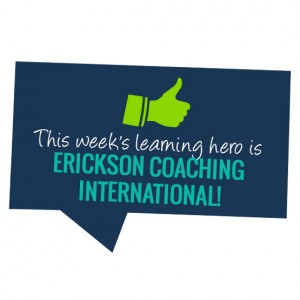 We're proud as punch to say that this week's Learning Hero is none other than our brand new Canadian client, Erickson Coaching International!
But before you cry "Conspiracy!" just hear us out. Erickson has been doing incredible work since 1980 – long before yours truly came onto the scene to help them create an exceptional Higher Education LMS.
With over 40,000 graduates in 36 countries, Erickson has been pioneering transformational coach training and business leadership programmes for the last 35 years. And with a vision to 'change the world one conversation at a time', Erickson is well on its way revolutionising the way we learn about coaching and leadership.
Erickson International was named after Milton Erickson, a therapist with a unique approach to therapy and a keen eye for observation. His idea that all behaviour has a positive, unconscious intent paved the way for what is now modern psychotherapy and forms the basis of 'solution focused counselling'.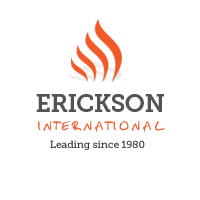 Erickson's 'solution focused approach' was pioneered and developed by Erickson's founder Marilyn Atkinson, PhD, and has been tweaked and developed throughout Erickson International's life. It's a unique approach that integrates the profession of coaching with personal growth technologies – which means it's a comprehensive approach that guides people towards a clearer understanding of their own unique path, and creates a framework to get them there.
Erickson is completely focused on making the learning experience enriching for learners. Which explains why they chose to work with us to create their new learning portal, since our Academy Learning Management System is renowned for achieving high levels of learner engagement and supercharging motivation.
In fact, Erickson have just launched a video to explain exactly what their new Online Academy for The Art & Science of Coaching is all about. Check it out below and see for yourself the passion that goes into everything Erickson do!
So thank you, Erickson Coaching International, for being so inspiring – the whole Erickson International team are real Learning Heroes!
You can find out more about Erickson Coaching International here, or click here to find out about their exciting launch event on 24th February.
If you'd like to see for yourself just why Erickson Coaching International chose to create their new programme using our Academy LMS – the #1 LMS in the world, as ranked by eLearning expert Craig Weiss – then click the button below and we'll show you!
[hs_action id="7083″]