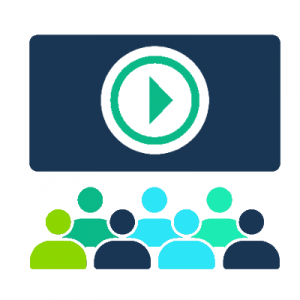 Drumroll, please… We'd like to introduce this fabulous video put together by Tech Data in praise of the TD Academy.
But first, let's set the scene…
The stars of the show:
Tech Data Corporation is a wholesale distributor of technology products.
Azlan is the Enterprise Specialist Distribution Division of Tech Data. It's Europe's largest value-added distributor of infrastructure and networking products.
Hewlett-Packard (HP) is a multinational information technology corporation providing hardware, software and services to consumers, small- and medium-sized businesses and large enterprises.
The problem:
In 2013, HP and Azlan set an aggressive growth target. They realised that if they wanted to hit it, there would need to be some serious investment in training and development to quickly upskill both organisations. They set four goals:
1. Increase solution selling
2. Improve the understanding of HP Solutions and how they are sold
3. Improve support and training for new product launches
4. Outgrow the market and all competition
The solution:
Azlan responded to the goals by partnering with Growth Engineering (Hello! That's us!) to create the Tech Data Academy and launch the 'HP Sales Excellence Programme'. Here's the finished product (we're mighty proud):
We're really chuffed that Azlan Tech Data made this video. We think it showcases the functionality of our Academy nicely, and it's a joy for us that Azlan Tech Data want to share the Academy with the world! Hurrah! It just goes to show how engaging and exciting gamification on Learning Management Systems and in eLearning can be.
If you want to find out more about our Academies, join an Academy Webinar Tour by clicking the button below!
[hs_action id="5176″]