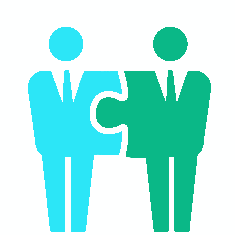 Learning, like a lot of things in life, is more fun when other people are involved! Our Learning Management System is totally gamified and totally social, creating an awesome collaborative learning journey that's not only inspiring, enjoyable and engaging, but is also fun and friendly, too.
Online learning doesn't have to be lonely: the social features on the Academy LMS allow learners to share the love of learning with anyone who'll listen. Now's the time to get online, get learning and get social.
Check out the video below on the brand new and sparkly social features that have joined the learning party on our LMS!
Want to find out more? Sign up for a webinar tour of our LMS by clicking the button below!
[hs_action id="5176″]