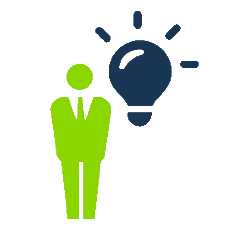 The user experience hierarchy of needs is a theory of learning you can use to get people loving their learning once again. The pyramid below explains that it's not just what the learner is being taught that will affect their enjoyment of the learning; it's also how they are taught.
Picture a 30-screen eLearning unit, each screen containing a few paragraphs of text, with 10 questions at the end to check what you've learnt. Now imagine an eLearning unit containing the same information, but presented in a mixture of video, audio and bullet points, with practice scenarios, interactive learning and different question formats, from multiple choice and drag-and-drop exercises to written answers and longer assignments.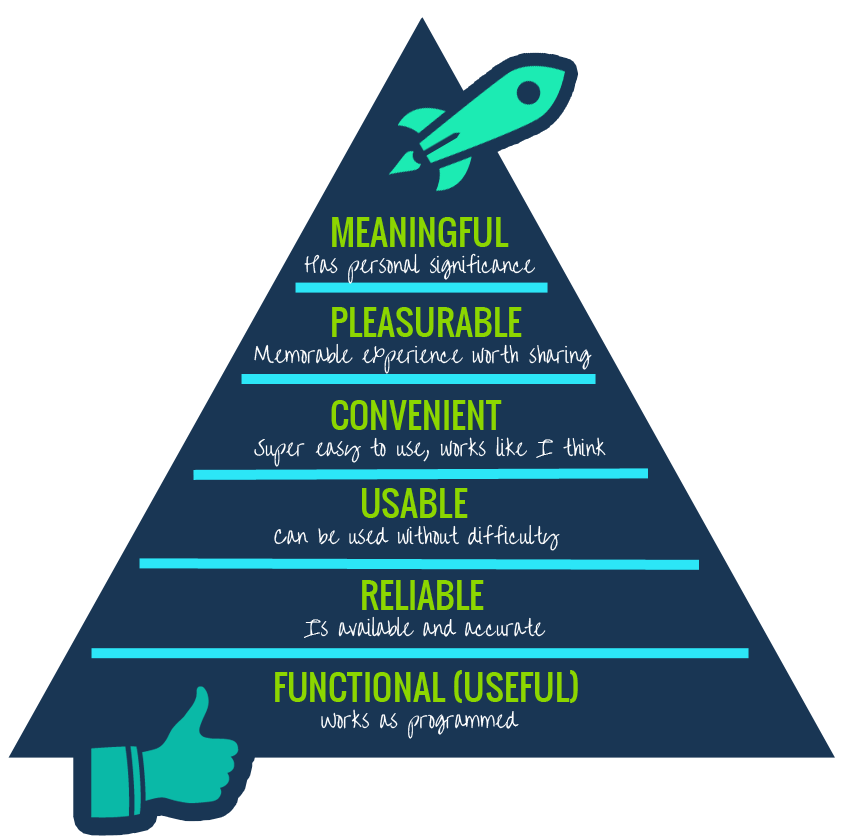 Which do you think would be more enjoyable? Which would you be more likely to go back to and carry on with the next eLearning chapter or unit? The user experience hierarchy of needs explains why we get more enjoyment from interactive eLearning units than we do from traditional, run-of-the-mill eLearning. Bog-standard eLearning courses satisfy the first few levels of the pyramid. The modules are functional, straightforward, usually easy to use and hopefully reliable.
They are also convenient – you can login on your computer and start learning. But is it pleasurable? Does the experience of learning stick in your mind, over and above what you actually learn? Do you say to your colleagues, "I took the eLearning unit on fire safety yesterday. Each screen had a load of text on it and then I answered 10 questions. It was so much fun!"?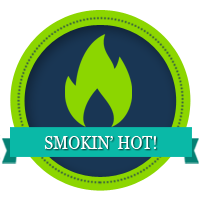 How about: "I took the eLearning unit on fire safety yesterday. The videos were great, and the drag and drop questions were cool. I even got extra points for getting 5 questions in a row correct, and a 'Smokin' hot!' badge for completing the unit. You should try it!"
If learning is good, appropriate, applicable and pleasurable, learners will fall in love with their learning once again. But what about the top of the hierarchy – how can learning be meaningful and have a personal significance?
Simply put, most learning isn't especially meaningful, at least in the sense that we mean it here. Sure, learners can answer questions in relation to their personal experiences and apply their knowledge to their circumstances. But this isn't the same as the learning having personal significance; it's just their answers that are applicable to their work life.
Good eLearning, on the other hand, uses learners' experiences directly and actually incorporates these thoughts and scenarios into the eLearning unit. The Discovery Method of learning – what we call our ground-breaking technique – gets learners inputting all sorts of information about their job directly into the learning, which is then referenced throughout the course.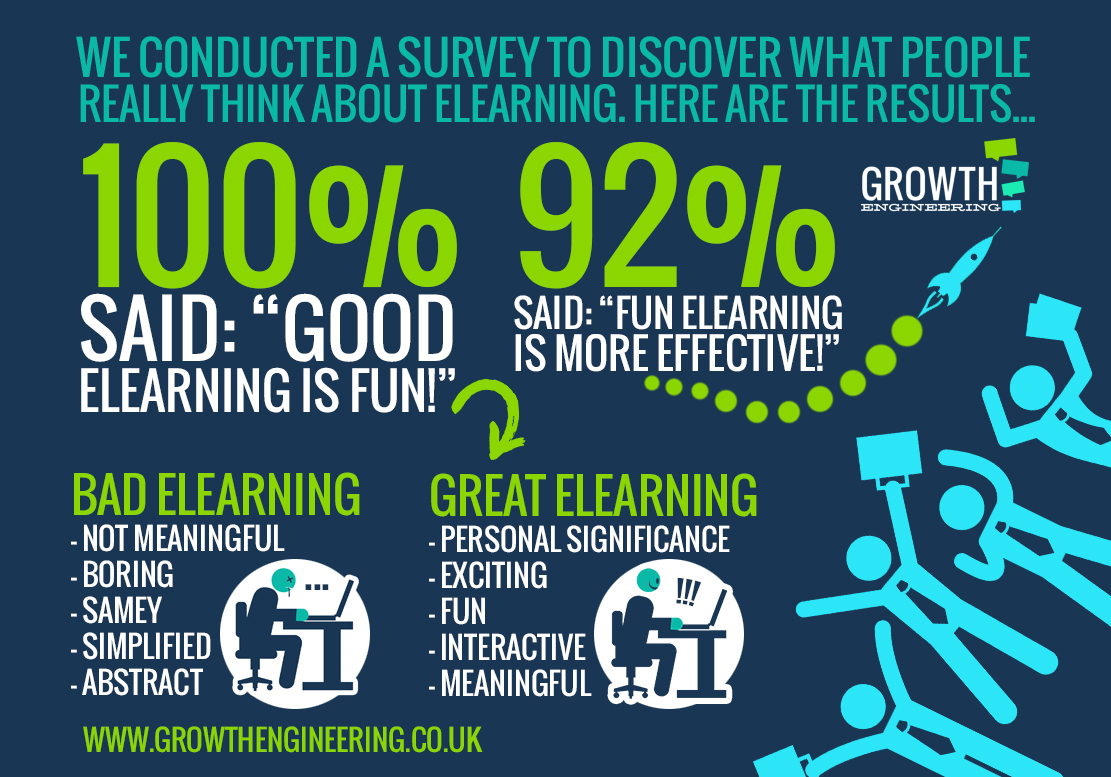 Want to find out more? Download our free eBook and continue reading by clicking the button below!
[hs_action id="4863″]