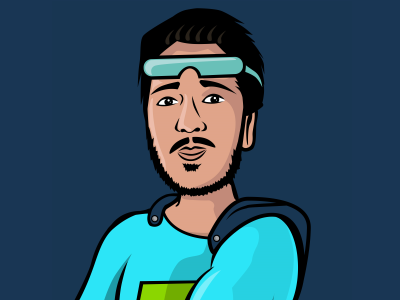 Superhero Origin Story: Richard Culpin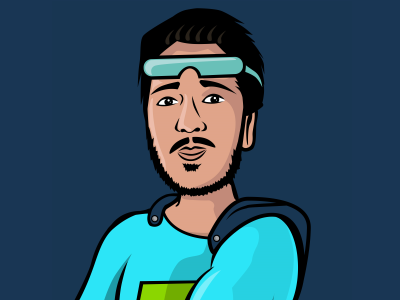 Creating a strong team culture full of engaged and productive employees is a priority for most business leaders today. However, we all know it takes a lot more than bean bags, snazzy coffee machines and Foosball tables to make people happy at work (although, a pool table is definitely top of our GEHQ Christmas list!).
The real key to creating strong team cultures in your workplace is listening! Listen to your team. Get to know who they are and what motivates them. After all, it's the real people behind the superhero masks that drive business success!
---
With this in mind, I'm turning this space over to my own awesome team at Growth Engineering. Each week, join me to meet our homegrown superheroes and discover their origin stories!
Without further ado, meet our very own sales superhero Richard Culpin! He joined Growth Engineering in 2012 and made the leap from Customer Excellence to join the Commercial Team earlier this year.
Richard's Origin Story 
Name: Richard Culpin
Superhero Name: Mr Sort It
Role at Growth Engineering: Commercial Team, Account Director
Saving the World from Dull Online Learning Since: 2012
Favourite Superpower Fuel: Anchovies and Weetabix (though not always together!)
Superpower: "No need to sleep, thanks to a toddler who apparently doesn't need sleep either."
---
Q: Hello Richard! What Do You Do At Growth Engineering?
As Account Director in the Commercial Team, I'm responsible for keeping our current customers happy and being on the constant lookout for ways we can make them even happier! We're always developing our products so there's always something new and exciting to share with customers, whether it's the brand new Knowledge Arcade App or improvements we've made to the Academy LMS.
Q: What are your daily superhero feats at work?
You're going to need to take a deep breath for this one! My daily tasks include: sales, product demonstrations, training new customers, supporting existing customers, managing all contracts and renewals, creating project plans for product launches, managing our sales qualification certification process and much more.
It's safe to say that I definitely like getting stuck into lots of different tasks!
Q: What about your life before Growth Engineering?
I studied law at university but before this I worked at a sales company selling franking machines. Despite it being a temporary job, I threw myself into every challenge. I was given a huge amount of responsibility and loved every minute of it! The company chose to extend my contract and also sponsored my law degree! This was when I first realised how important and motivating it is for employers to invest in their employees.
I studied law, not to become a lawyer, but because I didn't know what I wanted to do at that point. After I completed my legal studies, the company where I'd spent my gap year offered me a job as Operations Manager in charge of the whole Windsor sales office. It was a huge leap, a lot of responsibility and an offer I couldn't turn down!
That role was fantastic and I learned a huge amount about the corporate world. However, when the credit crunch hit, the owner decided to sell up and I was left looking for a new challenge. That's where Growth Engineering came in.
Q: Tell us about your early days at Growth Engineering
It was clear from my first day that Growth Engineering is a growing company and the challenges I'd be thrown would vary each day. It was an environment I loved and an environment I've thrived in ever since!
I first joined Growth Engineering as an Office Manager (I actually joined on my birthday!), and immediately got stuck into everything from setting up the phone bill to signing customers up to training workshops. I later moved over to head up the Customer Excellence team.
Customer Excellence make our customers feel loved! They support our customers at every stage of the customer journey from product setup and launch to the day-to-day running of their LMS. They are a constant partner to the customer, making sure their training platform is as kickass as possible!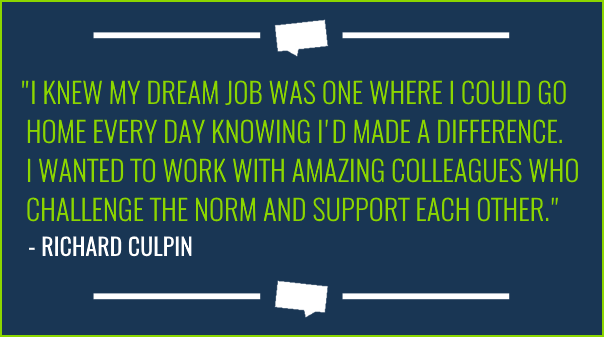 Q: What do you find most rewarding about your current role?
To be honest, I didn't grow-up dreaming about working in learning technologies. However, I did know that my dream job was one where I could go home every day knowing that I've made a difference. I wanted to work with amazing colleagues who challenge the norm and support each other. I've found all this at Growth Engineering!
The thing I like most about my current role as Account Director, is the balance of customer support and hunting for new sales opportunities. My years spent in the Customer Excellence team allowed me to develop strong customer relationships and product knowledge, which really helps in my current role. This means that in every conversation I have now, I can add value and help the customer.
Q: What is it like working at Growth Engineering?
Learning Technology is a growing industry and Growth Engineering cultivates an environment where ideas and creative thinking are encouraged. I love the fact I could have an idea on Monday, pitch it to my manager on Tuesday, and deliver it on Friday.
I also love the fact everyone works together at Growth Engineering. Typically each project will involve members from the Commercial, Marketing, Tech Development and Operations teams. This means at some point, you'll get to work on a project with everyone in the company.
Q: What guides your future career decisions?
I look for opportunities that will bring me happiness and fulfilment. Recognising what you are passionate about can be hugely useful when making career decisions.
I also want to be challenged, keep learning and improve my skills. Growth Engineering is committed to training and improving their staff. This has seen me complete an ISM Level 3 sales qualification and Prince2 Foundation training. I think if the day comes when I want to focus my role, Growth Engineering will allow me to do just that. As a growing company there are always new development opportunities arising.
Q: What do you think makes somewhere a good place to work?
A good mix of people! By this I mean your introverts, your extroverts and those in the middle. I've worked in environments before where everyone is an extrovert and it creates a weird, super-competitive culture.
The key to a healthy work environment is also making sure every employee feels valued. Give them the space to be their best.
Q: Finally, what would be your top tip (or three!) for happiness at work?
Be honest with yourself. If you're not happy doing what you're doing, speak to your line manager. If you have passion for something, explore it. More often than not your company will support you.
Work hard, party hard! When I think back to the best moments in my career, it was when we were celebrating as a team (see photo above!). Whether that's at big fancy awards nights in London (we've won a lot of awards by the way!), submitting that proposal with a minute to spare before midnight, or simply making it through the week and celebrating on a Friday evening. Working together and succeeding as a team brings real happiness.
It's really important to find an employer that invests in you, be that with training, social activities, perks or cheeky bonuses. Employees want to feel wanted and keeping employees happy should be a focus for every company.
---
A massive thank you to Richard for sharing his origin story and his thoughts on what it takes to unleash superheroes!
Join us next time to meet another one of Growth Engineering's awesome superheroes and find out what they believe makes somewhere a great place to work.
– Juliette
Sign up to our blog below to stay up to date on all the juicy details from Growth Engineering and discover how to unleash superheroes in your organisation! 
[hs_action id="16865″]