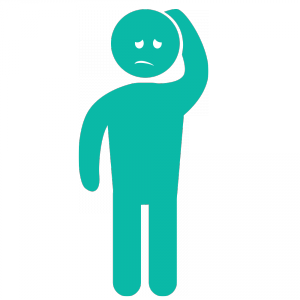 Maybe it's time to savour your solitude? In a corporate world that is obsessed with self promotion and networking we have cultivated a similar personality style to go with it: the extrovert.
The introvert is thoughtful, calm and prepared but is often pushed into positions where they have to play the extrovert. This can be a draining experience, which can lead to frustration and a lack of job satisfaction. Introverts also love to write and make fabulous writers and bloggers, and with social media ruling as the top internet activity they can work up a storm straight from their office chair.
We live in a world where some people like to think technology has replaced all 'meaningful' communication…. But actually, what it's really done is create new channels of communication to facilitate a huge rainbow of personalities.
No longer are we held back by the lost letter, the awkward silence in a dull conversation, or the beeping of a disconnected phone call.
Instead we have access to instant messaging…social media…apps… to name but a few, and they're all accessible 24/7.
Get closer to your team
The company-customer relationship may seem like the holy grail of success, but the manager-employee relationship is almost as important as the bond between Batman and Robin. Yes, one might get to wear the fancy cape and play with the big guns, but without Robin watching his back, Batman would fall flat on his masked mug.
Speaking of good teams; teamwork, company guidelines and mentoring are some of the best ways to nurture this relationship. Which means that employees need engaging training and informal monitoring to keep them from turning into stagnant worker zombies.
Snuggle up to your employees
We're all social at heart, we just socialise in different ways. So getting closer to your employees has never been more important. This is why we've integrated a social media platform and a performance centre into our learning management system, The Academy LMS.
This way managers can monitor their employees' development whenever they need to, and all levels of staff can communicate with each other within the same platform. Meaning you're able to grow great relationships and see how your work is impacting the company's wider goals. What a killer combination. Batman and Robin better watch their backs!
Whether you're an introvert, or an extrovert, you'll feel perfectly at home on the Academy LMS. Why not see for yourself?
For the master plan on bringing your team together click here and we'll be in touch in no time