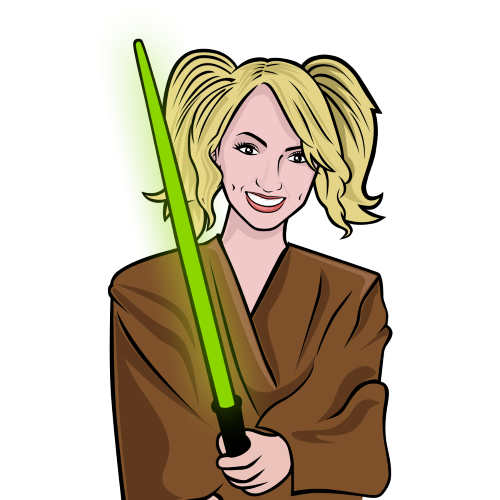 Turn your LMS into a Jedi Training Academy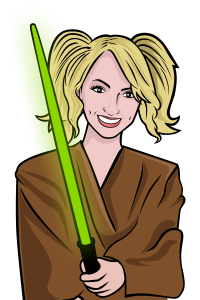 Be honest, you've wanted to be a Jedi Knight at some point in your life! In fact, with all of the recent Star Wars hubbub, chances are you're more eager than ever to don an old cloak and swing a make-believe lightsaber around the room!
After all, a Jedi commands an impressive arsenal of abilities, ranging from moving objects with the Force to changing someone's mind with the wave of your hand. Who wouldn't want to be able to do that?
But did you know that the Jedi way of life is actually within reach? That's right, you can experience life as a Jedi Knight by using an LMS and a well-crafted learning programme!
How can this be possible? Just take a look:
Force push
One of the best uses of the Force is in being able to push something over, even though you're 100 yards away. But with an LMS admins and managers can go one better than that, as they push the perfect training content to the learners who'll get the most out of it!
Force pull
What would pushing be without pulling? Just as Luke Skywalker was able to pull his lightsaber from the ice just in time to save himself from a Wampa, you need to be able to pull your learners to quality content which will really help them. Spend enough time and effort crafting a top-notch training programme and you'll be able to pull the full attention of all of your learners!
Force leap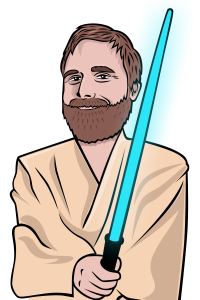 Using the Force, a Jedi can jump several stories into the air without even breaking a sweat. While this is a bit too dangerous for us to recommend trying in the real world, you can easily simulate the feeling by using a gamified LMS! Simply make use of leaderboards, and your greatest learners will find themselves leaping all the way to the top!
Force sense
Those who are most finely attuned with the Force are able to sense disturbances, and even receive visions of things to come. But a high-impact learning programme can equip your learners with similar abilities! As their knowledge and skills improve, they'll be able to spot issues before they turn into real problems, letting them solve them before any damage is done.
Jedi Mind Trick
The ultimate form of persuasion. Simply wave your hand, say 'these aren't the droids you're looking for' and you're free to head into Mos Eisley! But how can you match this level of persuasion? With training of course! For example, train a salesperson on every aspect of your products and they'll have absolutely no trouble convincing someone to buy them!
Telepathy
Remember when Luke was dangling precariously below Bespin's Cloud City, even though he was missing a hand? His outlook seemed pretty bleak, but then he just magically spoke directly to Leia's mind and secured himself a cosy ride to safety. Wouldn't that be a useful power? Well with a social LMS, you can use a newsfeed and real-time live chat to communicate and collaborate with other learners, even if they're in a galaxy far, far away!
(Disclaimer: The galaxy far, far away must have internet access)
Force Grip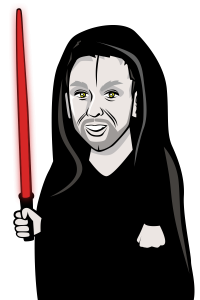 While gripping people's throats like Darth Vader isn't recommended, your learners can still put this force power to good use. After all, once they've worked their way through all of your fantastic training content, they're sure to have an excellent grasp of the subjects!
Force lightning
More of a Sith manoeuvre than a Jedi one, this is where you just go ahead and fire off some lightning from your fingertips. So what's the correlation to online learning? Well not only will your learners be shocked at how awesome an engaging learning programme can be, but they'll find themselves completely supercharged once they've delved into it!
(Disclaimer: Please enjoy the benefits of the Dark Side in moderation.)
Padawan to Jedi Master
Let's not forget that the Jedi way of life is based on meritocracy. You start off as a measly Padawan, but as you complete various trials and challenges, you'll work your way up the ranks to Jedi Master! On a gamified LMS you can set up levels for your learners to work through, so as they work their way through your programme they'll get a real sense of progression.
Jedi Council
Speaking of Jedi Masters, isn't it just brilliant how an apprentice can approach them for advice whenever they need it? Why not use your LMS to designate some subject matter experts, and give them their own Experts section? There they can act like the Jedi Council, maintaining balance in the Force, and sharing their wisdom with the world.
Want to build a full-blown Jedi Training Academy? Take a free tour of our gamified, social Academy LMS to see why it would be perfect for you!
[hs_action id="7083″]