This week's Learning Hero is Yu-kai Chou!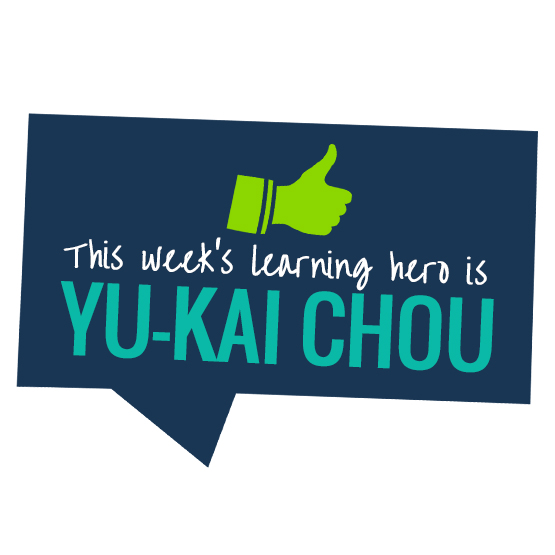 Growth Engineering have selected Yu-kai – the creator of 'Octalysis', an intricate framework of gamification and a tool to assess its potential success – as this week's Learning Hero. Yu-kai's Octalysis theory highlights 8 'core drivers' of human behaviour – such as empowerment, ownership, loss and social influence – that combine to influence everything we do and how we perceive the world.
Yu-kai's tool allows interested parties to set core drivers and get an Octalysis score for potential projects, which tells you how well your project might work to capture people's attention and get them engaged. For example, say you were creating an eLearning module that is 'high' in epic meaning and curiosity but medium in the other 6 drivers: this would give you an Octalysis score of 350, i.e. 'Good motivation'. This is good because, as the tool will tell you in the feedback box, there is a good balance 'between intrinsic and extrinsic motivation'.
On the other hand, imagine if your online learning was 'low' on all drivers except loss and empowerment, where it was 'high'. In this instance your score would be 200 and your users would be 'falling asleep'! Oops!
If you use the Octalysis tool to assess your eLearning roll-out you will be able to see where you're going wrong (or right!) and find out you how to get back on the road to success.
Within a year of its creation, Octalysis was translated into 9 different languages and has been used to teach those interested in gamification as far reaching as the US, Europe, Australia and South America. It's an awesome bit of kit, so makes sure you check it out!
Click here to find out more about Octalysis and how it is used in gamification and follow Yu-kai on Twitter: @yukaichou