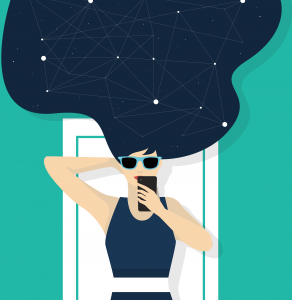 What does the workplace of the future look like? Will we type while walking on a treadmill? Will we all be working from home, calling in with video conferencing software? Or maybe we'll each be entitled to 30 minutes' yoga instruction each morning?
A paper by unum called The Future Workplace identifies some key trends that employers and business owners will have to consider. Here are a few key takeaways (make sure to check out the full report here too!).
Mind Matters
It's becoming increasingly important that not only is an employee's physical well-being catered for – with adequate breaks, access to tea, coffee and water, a safe environment in which to work, etc – but that their mind and emotional well-being are looked after, too.
It makes sense, of course. We're not drones with parts that need oiling to keep us working. We're individuals who are affected by many different things; not just how squeaky our joints are.
In terms of training, this would involve not just workplace safety training (such as what to do in the event of a fire) but also training on recognising stress in the workplace and how to deal with it.
Engagement
Here's something we know a lot about! Evidence shows that just 13% of us are truly engaged in our work, with 24% actively disengaged. It's incredibly worrying, since an engaged workforce is a happy workforce.
32% of British workers feel exhausted juggling career, family, friends, a social life, fitness and other commitments, and say they don't think they will want to work later in life. Despite this, evidence does show that the general trend in Britain is towards an 'ageless workplace', where employees increasingly continue to work well after retirement age. But in order for organisations to take advantage of this trend, the exhaustion that employees are feeling needs to be addressed.
Clearly, being asked to take training on top of feeling exhausted and desperate is not a big win for organisations. So it's important that engagement issues are highlighted and tackled.
Overload Creep
This involves a feeling of being 'always on' and available for work, and is said to be felt by 73% of British workers. Rather than them being energised and engaged, overload creep demotivates them and significantly increases both stress levels and the likelihood that they will leave their jobs – at huge cost to British businesses.
That's why organisations need to recognise and respond to stresses and to ensure that any mental health issues of employees are addressed. Employees want (and need!) to be able to shut off for a while. If they can't do it while at home because of keeping up with emails or continuing to work, they'll take it wherever they can – often during their working days.
Asking employees to do more may not seem like the way to go, but training can help to alleviate some of these issues. If the training is enjoyable and different enough from their usual day-to-day work, then employees might be able to consider training as their 'break'. This might certainly be the case with game-based eLearning, as employees might not even feel like they're doing much work. And training can give employees the boost they need to re-engage with the organisation, since they'll know they are important enough to warrant up-skilling.
Intuition
To counter the issues emerging from the previous trends, employers need to embrace the idea of both an 'ageless' and a 'mindful' workplace. Unum's report suggests employers should work to transform the workplace into one where "age is irrelevant, energy levels are maximised, the mind is cultivated and people can 'switch off' sometimes to refresh themselves mentally and be more productive in the long term".
From an L&D perspective, it's clear that training and development needs to be involved in this process. Upskilling employees will re-engage them in their work; they'll feel motivated to perform; they'll keep up to date with the skills they need to do well, such as technological skills; and good eLearning can even provide a bit of a break from the hard slog.
You can read the entire unum workplace of the future report here.
Find out more about how training can help to re-engage and motivate employees by downloading our free white paper below: