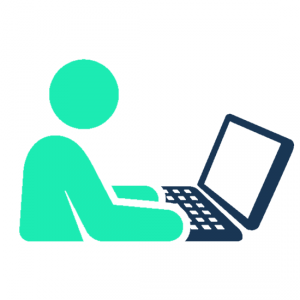 Looking at the eLearning industry from the outside, people may wonder why things are done in certain ways; how companies came up with that idea or this way of working; and why a lot of learning technologies companies seem to be sticking with what clearly isn't working!
Let's take a sneaky peak into the eLearning industry and see what the truth really is…
Some companies are stuck in their ways
Many eLearning organisations are seemingly allergic to change so avoid it at all costs. They stick with what works for them and try to resist changing. But there's a problem with this – without innovation, eLearning courses and Learning Management Systems will become stagnant and inefficient.
And just because something worked years ago, there's no reason to expect it to do the same now – particularly when other companies are offering such state-of-the-art functionality!
That's why we pride ourselves on continually moving forward and developing new features. Our Learning Management System has changed a lot over the years, but that's not a bad thing. Evolving in this way means we are able to give learners what they want, when they want it (or even before they know they want it!) and create learning environments that not only appeal to learners and the way they learn, but which also mimic the kinds of technology they use daily.
Engagement isn't always the end goal
For us, learner engagement is paramount. Everything we do and everything we create is centred around achieving learner engagement, because without it there is no hope of seeing any of the behavioural changes that training is supposed to generate.
Unfortunately, not all LMS vendors see engagement as quite so pivotal. Instead, they focus on end results: how can they ensure learners pass tests and assessments? But this isn't the best indication of whether the training has truly been successful.
Just because a learner can do well on a test they take immediately after completing an eLearning unit does not mean they've learnt the content or truly improved their knowledge for good!
Loneliness is painful
It used to be thought that in order to learn things you need silence. Talking, sharing ideas and working in groups was seen as a bit detrimental to learning – if you're not 100% focused on training you won't remember anything, right?
Er, wrong. We recognise the importance of social learning, particularly online, which can be a pretty lonely place a lot of the time. We've found that learners actually retain more when they're given the opportunity to work together, share their thoughts and chat about the topics.
This is because we only gain 10% of our knowledge from 'formal' training, like eLearning units – the rest is attained when we reinforce the training through 'informal' means, like observing and collaborating with others, and learning while 'on the job'.
[hs_action id="14192″]
eLearning doesn't have to be boring
Yes, eLearning needs to stick to quite strict parameters in order to deliver what it needs to – ultimately, increases in knowledge and behavioural change. But just because eLearning units need to achieve learning objectives doesn't mean they have to be boring! There are plenty of ways that content creators can stick to learning objectives but still make the whole process fun for learners – for example, they can turn the eLearning module into a game!
It hurts to fall off the bandwagon
While some eLearning companies are stuck in their ways, others will be tempted to jump on the latest bandwagon and bring certain functionality into the lives of their learners. While it's great that they are forward thinking and dedicated to utilising the latest concepts and technology, it's important that these new techniques are fully thought out before being implemented.
There's nothing worse than rolling out new functionality on an LMS only to realise shortly afterwards that it doesn't do what was 'promised', isn't engaging learners, or jars with the whole eLearning experience.
That's why it's vital to fully think out new functionality – not just how it will be created and implemented, but how learners might use it and how it'll benefit their lives – before going forward. Always think, "What's in it for my learners?" If the cool new functionality won't:
Engage them
Motivate them
Make their lives easier
Boost their confidence
Get them learning
or improve the learning experience
…then it's simply not worth it!
Find out more about the kind of functionality that does work on a Learning Management System by taking a tour of the Academy LMS – ranked the #1 LMS in the world by eLearning expert and CEO of E-Learning 24/7, Craig Weiss:
[hs_action id="7083″]