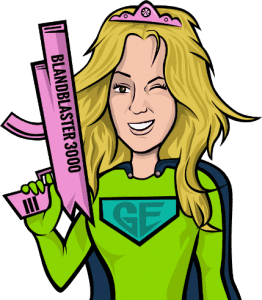 The internet has changed almost every facet of our lives. There isn't a whole heap of activities that remain untouched – Monopoly can be played online; shopping can be done solely online; jobs are found online; and even dating happens online these days!
It is not surprising, then, that education has also been impacted on by the internet. Gone are the days when employees had to travel hundreds of miles to a training centre in order to learn the skills their jobs require. Now, they can simply open up their laptops, log on to their Learning Management System and take training – all from the comfort of their office, home, or public transportation.
It seems too good to be true – and for some, it will be. eLearning might not necessarily be suited to every employee, every organisation or every situation. Here are the pros and cons of online learning to help you see if eLearning is right for you:
Pro: easily accessible
Employees can log on to their LMS anytime, anywhere, anyhow. All they need is an internet connection and the means by which to take eLearning (a desktop computer, laptop, tablet or even a mobile phone).
Con: requires technical skills
Now, learners don't have to know how to code, but they will need to understand the very basics of using computers and the internet, and basic trouble shooting. For instance, how to take a screenshot when submitting a bug report, or how to use a mouse/trackpad to drag and drop quiz answers within a time limit. Some more sophisticated software might require a steeper learning curve over and above what employees might feel comfortable with, but LMS creators like yours truly realise not everyone will have experienced using these kinds of systems before – that's why we offer full Admin training and advice!
Pro: can be used to supplement classroom training
Going for an online learning option doesn't mean you're never allowed to see your learners in person! A 'blended' learning approach can be very useful as it can ensure a deeper level of understanding is achieved. Employees can take training online under their own steam, then come to a training workshop event fully armed with the knowledge they will then be discussing. This can really help to cement the training more deeply.
Con: face-to-face training will always be costly
You might be thinking about moving your training online because of the costs involved in classroom-based training. There's no denying that it's expensive to put employees through face-to-face training, and we're not just talking about paying a tutor and booking a venue.
You've also got to think about the costs involved in taking employees away from their desks for a day or two, travel expenses, food and drink costs, and any other costs that might crop up.
Unfortunately, blended learning is associated with similar costs. After saving money using online learning, you'll still have to spend the cash to bring your employees together. However, there's no denying that blended learning is a cheaper, more effective option than solely classroom-based training – the amount of time spent away from the desk is reduced, fewer workshops are required, and information is reinforced in learners' minds more thoroughly.
Pro: no waiting around
Employees who wish to take training won't have to wait around for the next training event or sign up months in advance. Instead they can simply express their desire to undertake the eLearning, log on to their LMS, access the content and go for it. This results in a workforce which is much more skilled and ready to take on challenges. It also means that learners can progress through training at the own speed – so, for instance, a part-time worker can still take advantage of the training, but take their time over it. Compare this to a part-time worker having to attend the same training course as a full-time worker and you can see the benefits.
Con: dragging it out
Although employees being able to take training as and when needed is a huge benefit, it's not without its problems. For instance, some employees might not be as dedicated to their eLearning as others – meaning that while most employees have completed all the required work and passed their course, some are lagging behind. It can then be difficult to motivate them to carry on and pick up the pace.
This last point highlights the importance of securing learner buy-in. Without learners' dedication and engagement, you can't be certain they will complete their training in the timeframe you hoped for. There are ways to overcome this issue, though – we make sure learners are engaged with their training through the use of gamification (badges, points, levels, leaderboards) to make online learning more fun. Check out how we do this below!
[hs_action id="10535″]