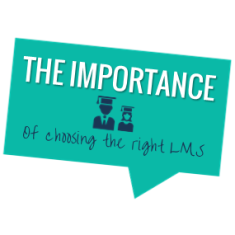 More than a third of British businesses are concerned that their Learning Management Systems (LMS) will not meet future requirements, a new study reports. Choosing the right LMS is clearly an important step in an L&D program.
Recent research claims that just 30% of UK businesses are satisfied with the results produced by their LMS. A further 17% of those surveyed by IMC (UK) Learning said that they are not satisfied and 38% said their system is not geared to meet future demands. The study also revealed that just 17% of LMS users would recommend their current supplier to another firm.
Many companies have already realised that eLearning services and tools such as the Academy Learning Management System can bring about a real benefit to their business if implemented properly. Typically an organisation spending £40,000 within the first year will see a return on investment of £120,000 – £180,000, because an effective LMS will not only help reduce overall training costs, but it will also help organisations increase profitability.
Choosing the right LMS training for your business
To ensure that you get the best LMS possible it is always advisable that you use a company with a proven track record in supplying outstanding eLearning services to businesses.
Growth Engineering's Academy LMS is a flexible, intuitive web-based learning platform that allows clients to create an online learning environment that facilitates engagement throughout the organisation.
The technical infrastructure to support a company's entire learning architecture is also provided, enabling companies to extend training to a fully-blended training approach.
Choosing the right LMS is one of the most important elements of any Training and Development program. You can't afford to take a shot in the dark. To make the right choice, you need to ask yourself some questions to ensure that the solution fits your training needs.
Creating and delivering eLearning and LMS Academy Training is an extremely effective way of providing targeted, powerful training in the most cost-efficient way. Find out more about Growth Engineering's Academy LMS.
[hs_action id="3486″]